Chicago's Moe's Tavern goes Simpsons free—sorta
Twentieth Century Fox sends a cease-and-desist order to the Avondale bar.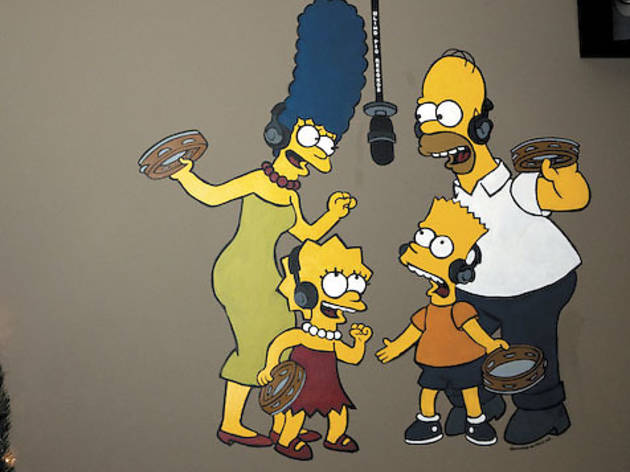 1/5
Photograph: Michael Jarecki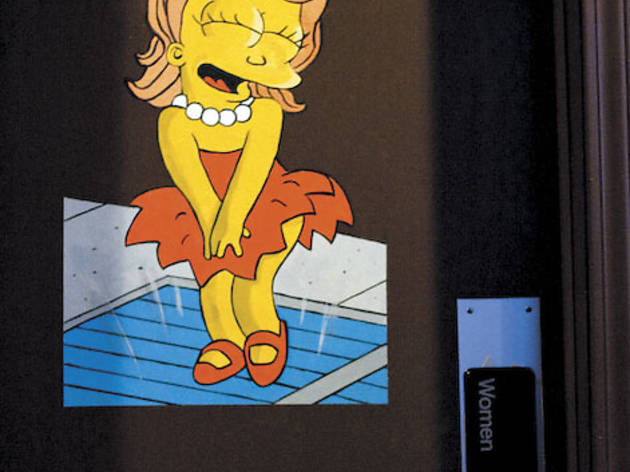 2/5
Photograph: Michael Jarecki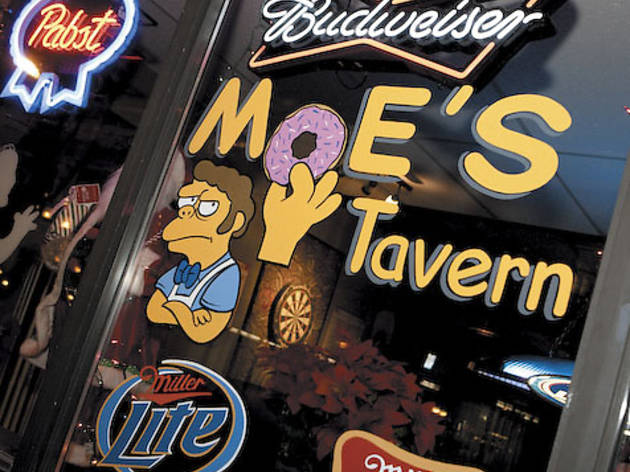 3/5
Photograph: Michael Jarecki
4/5
Photograph: Michael Jarecki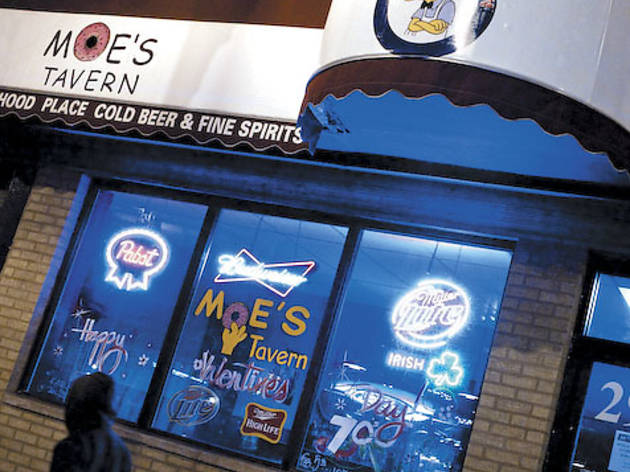 5/5
Photograph: Michael Jarecki
Last September, when Maureen "Moe" Clancy was preparing to open her first bar, it was only fitting that she took her brother's suggestion to go with the name Moe's Tavern (2937 N Milwaukee Ave, 773-227-2937) and adopt a Simpsons motif. The 49-year-old hired local artist Elke Claus to paint the venerable yellow cartoon characters on the walls; she installed an awning with Moe Szyslak's head emblazoned on it; and she penned a cocktail menu featuring $1 mugs of Duff (Blatz), Nuclear Power Plant Punch and, of course, the Flaming Moe—a mash-up of liquors served ablaze in a shot glass. On November 30, Clancy received a three-page cease-and-desist order from Twentieth Century Fox detailing the copyright infringement. "I didn't see why they would care," she says. "I could understand if I was running a chain of places. I'm just a little neighborhood tavern trying to get started." Clancy has since scrapped the theme menu and rehired Claus to modify her original paintings. "Elke was like, 'What do you have in mind?' " Clancy says. "I said, 'I dunno—different hair, nose, eyes.' " Hilariously, the world's most recognizable TV 'toons have gone incognito.