Comedian Beth Stelling mulls the move to L.A.
Funnyman and LA transplant Robert Buscemi says go while local jokester Sean Flannery makes a case to stay.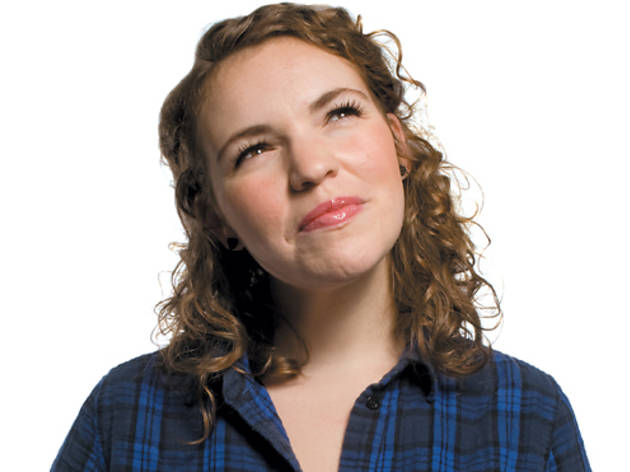 Chicago stand-up Beth Stelling is a well-known and hilarious force in local comedy, but that hasn't yielded her big bucks. She's wondering if an exodus to L.A. might offer a much-needed dose of industry, opportunity and vitamin D. Comedian Robert Buscemi made the leap in 2009 and thinks California is her best bet, while Chicago jokester Sean Flannery argues that Chicago is the place to be.
The best comedians are working in L.A., and I would hope that being able to watch them, do shows and build friendships with them will help me become a better comedian.
BUSCEMI Stand-up is definitely the redheaded stepchild of Chicago stage performance, compared to improv and sketch, and also to theater, all of which Chicago is justifiably famous for. So yes, it's exciting to inhabit a huge scene like the one out here.
FLANNERY Chicago comics always bitch that there is but one comedy club in Chicago "while Indianapolis has three." The Chicago area has over half a dozen traditional comedy clubs, multiple alternative rooms, large venues that book comedians, satellite gigs in the 'burbs, countless open mics and the Just for Laughs festival. It's possible to get quality stage time every night of the week in Chicago—and that's just stand-up. The city also has the best improv/sketch community in the world, which creates a lot of positive cross-pollination and interesting opportunities to grow as a performer.
L.A.'s the entertainment capital of the world so there should be more jobs available, right?
BUSCEMI Ultra-true. For every hundred cameras in L.A., there are 15 in New York, and one in Chicago. Sad but true. Making money to write or perform onscreen is next to impossible in Chicago, unless you book commercials. But out here that living is possible. Not easy or guaranteed, but possible.
FLANNERY There's more demand for performers in L.A., but there's also more supply. Plus, beyond competing against established stars with TV credits, you're also now competing against crazy people who need to be famous, who moved to L.A. on the money dad meant for college and are willing to do "whatever it takes."
I'd get to see Brad Pitt just walking down the street. Right?
BUSCEMI Oh, you see celebs. That's the town sport. Like bird watching. My latest coup: watching Alanis Morissette followed out of a bistro by a paparazzi scrum, then Lou Ferrigno last week at my grocery.
FLANNERY I like that Chicago is an enormous city with almost no celebrities. This is a city that has more people than Hong Kong, but only five velvet ropes (those facts are 100 percent rock solid)….That bleeds into the stand-up scene, with less material on celebrities or talk about the news. I'd rather watch a mime try to escape from a box than hear another late-night joke about Lindsay Lohan's cocaine problem.
STELLING'S FINAL THOUGHT
"Flannery makes a lot of great points about why Chicago is a great comedy city (more stage time, less competition), but I think in order to become a better comedian, you have to surround yourself with the best. I'm leaning toward Los Angeles."
Stelling hosts Entertaining Julia every Sunday at the Town Hall Pub. Flannery co-hosts the Visitors Locker Room, a parody sports podcast at visitorslockerroom.com and will reprise his one-man show Never Been to Paris later this winter. Buscemi's comedy album, Palpable, is available at amazon.com.