Comparing Chicago restaurants
The abundance of delicious, affordable food hasn't helped our waistlines.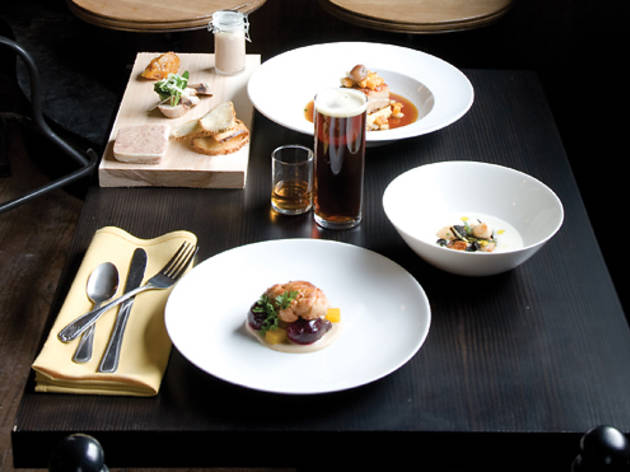 1/3
Photograph: Martha Williams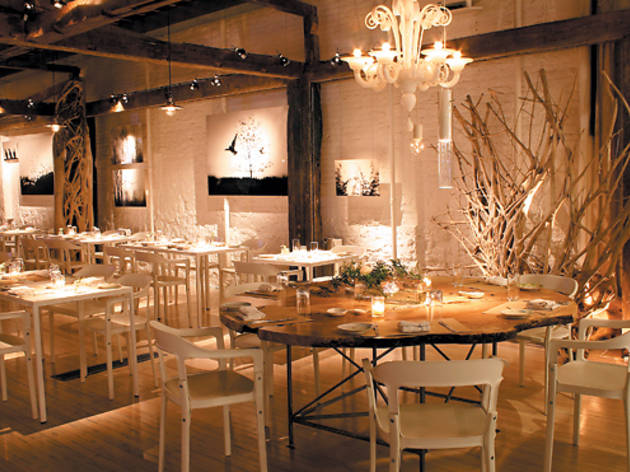 2/3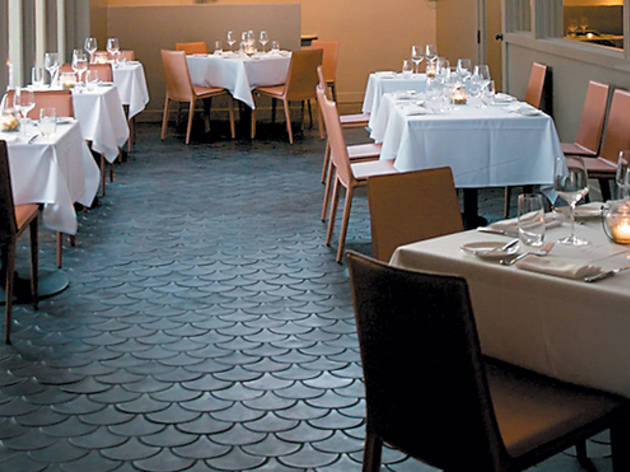 3/3
Chicagoans' voracious love of dining out is a double-edged steak knife. On the one hand, our support of local restaurants has fostered a thriving scene of eateries that are more affordable and accessible than their coastal counterparts. And the variety and quality rank high, too, with our chefs and restaurants rightfully drawing loads of national attention in recent years—from our first-ever Michelin guide to a ubiquitous presence on "best" lists from Esquire to GQ.
But every indulgence has a price: Our bulging bellies pick up almost as much attention as our cuisine, with Illinois consistently ranking high in national obesity studies. Here's a not-so-scientific look at how we compare to New York and L.A., both in terms of affordable cuisine (based on a sampling of each city's most buzzed-about restaurants) and gluttonous intake of said cuisine.
CHICAGO
LONGMAN & EAGLE
Average app $10
Average entrée $20
Average dessert $9
Average glass of wine $8
Total average tab for one person $47
AVEC
Average app $11
Average entrée $16.50
Average dessert $6
Average glass of wine $12
Total average tab for one person $45.50
NEW YORK
OSTERIA MORINI
Average app $13
Average entrée $25
Average dessert $11
Average glass of wine $12
Total average tab for one person $61
ABC KITCHEN
Average app $15
Average entrée $24
Average dessert $8
Average glass of wine $13
Total average tab for one person $60
LOS ANGELES
TASTING KITCHEN
Average app $12
Average entrée $29
Average dessert $8
Average glass of wine $14
Total average tab for one person $63
HATFIELD'S
Average app $15
Average entrée $28
Average dessert $11
Average glass of wine $12
Total average tab for one person $66
---
FATTEST STATE RANKINGS According to joint studies performed by the Trust for America's Health and the Robert Wood Johnson Foundation
2010
Illinois No. 26
(California No. 41, New York No. 36)
2009
Illinois No. 27
(California No. 41, New York No. 37)
2008
Illinois No. 26
(California No. 41, New York No. 37)