Costume clichés | You asked for it
Halloween 2011 costumes to avoid, plus alternative ideas.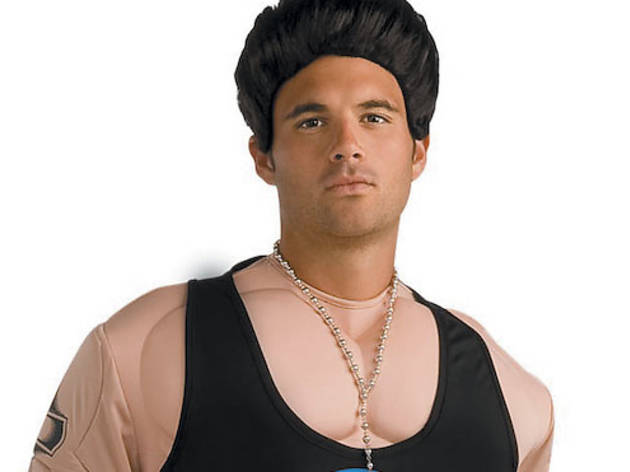 A couple Halloweens ago, everyone was Mad Men. LAME! When Michael Jackson died, everyone was zombie M.J. What costumes should I avoid this year?—Ashley, Lakeview
Zombie Amy Winehouse It's not too soon, it's just redundant: Hasn't every Amy Winehouse costume been a de facto zombie costume?
Better idea Career-suicide Lady Gaga: Think slit wrists, a noose and hints at an ill-fated "Save Africa" album. We can wish, can't we?
Crazy-sexy Sarah Palin The salacious new Palin tell-all, The Rogue, takes any remaining fun out of subverting the Alaskan hockey mom; author Joe McGinniss reports the former vice presidential candidate cheated on Todd nine months before their marriage with one of his business partners, and nailed NBA player Glen Rice.
Better idea Crazy-eyes Michele Bachmann: As with the Palin costume, you spew insane yet frighteningly self-assured thoughts—but you're always looking eerily to the right.
Hef and a Playboy Bunny NBC's The Playboy Club is sure to spawn plenty of these couples.
Better idea Hustler mogul Larry Flynt and his fourth wife, Althea: Hit up Lakeview's new Hustler Hollywood store (3161 N Broadway, 773-698-6341). The hardest part is procuring the wheelchair!
Shore whore A Bumpit and fake tanner do not a costume make.
Better idea Half Dinah Shore, half Pauly Shore: Rest assured you'll be the only one at the party rocking this getup.
Like a wedding DJ, we take requests. Ask us for cultural guidance at chicago@timeoutchicago.com.