Costume parties in Chicago
The best places to see (or wear) Halloween costumes in Chicago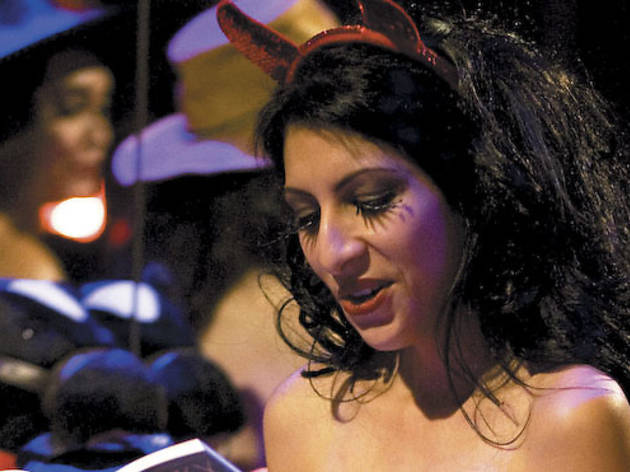 EVENT
Furrrrright Night Chicago Party Animals, 1133 W Fulton Market (fcacc.org). Sat 22, 6–9:30pm; $25.
COSTUMES
Dogs in duds At this Halloween bash, man's best friends might be spotted wearing costumes, including superhero garb. Too bad Fido can't save himself from his wacko, er, loving owner.
EVENT
Murder Mansion: Blood Feast 5734 W Cermak Rd, Cicero (murdermansion.org). Fri 21–Sun 23 at 7pm; $15–$25.
COSTUMES
Victorian-era zombies Steampunk is child's play. In this performance, cape-clad and petticoat-donning actors are here to scare the dickens out of dinner guests.
EVENT
Naked Ghouls Reading Everleigh Social Club, 939 W Randolph St (everleighsocialclub.com). Fri 28 at 7pm; $20.
COSTUMES
Birthday suits This nude interlude features the burlesque "girls" giving a disrobed reading in witches' hats, masks and high heels…only.