CouponTrade | It's happening here
Sell your unwanted Groupons and other gift cards.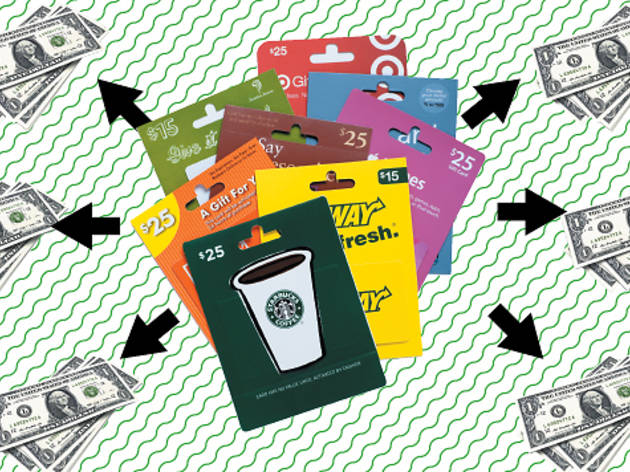 About $100 billion is spent annually on gift cards, according to a study by the business research firm TowerGroup. Yet about $2 billion on the prepaid pieces of plastic went unspent last year.
"People forget to use the cards, leave them in drawers, lose them," says George Bousis, the 25-year-old founder and CEO of CouponTrade. Like a StubHub for gift cards, the Chicago-based online marketplace allows users to purchase discounted digital and physical cards or post ones they want to sell. "A lot of the site is driven by people who get gift cards to stores where they don't normally shop."
Another factor that has lured CouponTrade's 27,000 users: buyer's remorse. Today a better name might be "Groupon guilt," as the allure of a deep price cut and the ease of a few mouse clicks lead to coupons for stuff like pole-dancing lessons.
Prior to CouponTrade's launch in June 2011, Bousis was a DePaul grad developing a customer loyalty-and-rewards platform for his parents' local chain of grocery stores, Cermak Fresh Market. Seeing the expansion of Groupon and all the deal-site knockoffs, Bousis realized an online aftermarket was inevitable. Backed by money from family and friends, he has grown the site from a two-man outfit in his South Loop kitchen to a real-deal operation with 30 employees in an 8,000-square-foot River North office. (Bousis says the site is on the verge of making a profit.)
Gift-card sellers on the site get about 70 to 88 percent of the value in cash on PayPal once CouponTrade takes its 10 percent cut. (Free shipping on physical cards.) Buyers can fish for bargains: $71 for $84 at American Apparel, $79 for a $100 Fandango card. Pair those discounts with Black Friday price-slashing, and you're really stretching your dollars.