Deborah Mekbib, 21
U. of C. student plans to join the family business: the United Nations.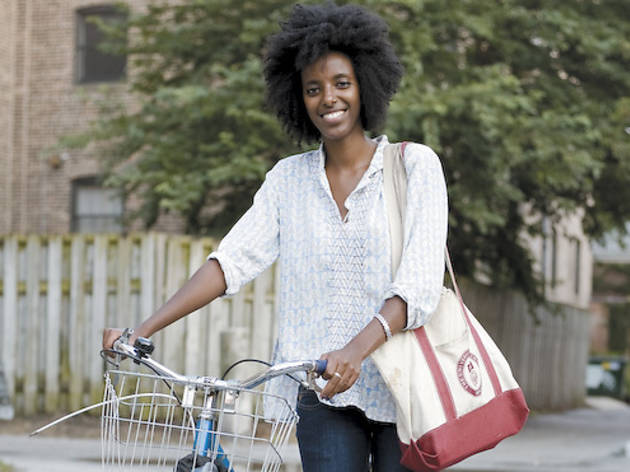 Kenwood Avenue and 57th Street
What's up? On my way to see my friend's new cat, but I keep running into friends.
So you're a Hyde Park regular? I go to the University of Chicago and I'm a senior, so I've gotten to know some people.
School's almost back in session. How'd you spend your summer break? I worked with the Neighborhood Schools Program as a teacher's assistant for fifth grade.
What's your major? Political science. I want to do diplomacy, education reform, like for the United Nations. I'm from Ethiopia, so I want to maybe work with African children. Maybe UNICEF. My parents both work for the U.N.
Not a bad family business to get into. Yeah, when I was growing up, I had no idea what my parents did. Eventually I figured it out: Mom works in HR, so that's pretty easy. Still can't tell you what Dad does.
Is it top secret? Maybe! Maybe that's why I still don't know. [Laughs] I want to be more hands-on than my parents, work directly with children via a grassroots NGO, building schools.
Was service something instilled in you at a young age? I think the urge comes from moving around a lot as a kid. I've seen places where things are really luxurious for most people, and I've also been to a lot of not-as-developed countries where life is a lot harder. In Ethiopia, Malawi and Zambia, simple things that we take for granted, like education, are luxuries.
How do the poorest parts of Chicago compare? It's a different type of poverty. Here at least there is education. It's just that people don't always take advantage of it.