Dijana Djukic, 33
One woman's take on dating: ladies want "simple guys"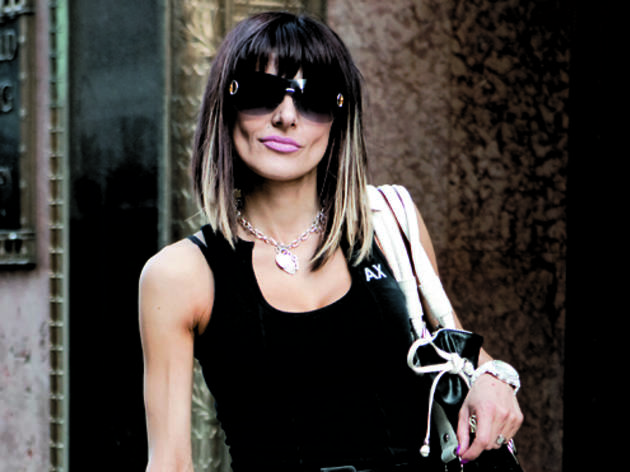 Washington Street and Wabash Avenue
So we're doing a dating issue.
Let me tell you something: The guys are scared of the girls. [Laughs]
You mean men are scared to approach women?
In my case, yes! I don't know what it is, but guys these days are scared of real women. I guess they want, maybe, younger girls, stupid girls, not so classical girls, not high-maintenance girls.
Are you high-maintenance?
Oh, yeah. [Laughs] You have to be.
Your man has to be ready to wait?
Don't you think he should be?
Longest you've kept a guy waiting?
Long enough. Long enough. [Laughs]
Are you single?
I'm married now.
How did your husband nab you?
Me, I was looking for someone who was a little bit less active than I am. I'm really aggressive and going, going, going—so I was looking for someone more laid-back than I am to complement me. Simple guys, nothing crazy. Guys think what they drive and what they have is important. For me, it's more important how they are on the inside than how they are on the outside.
For real? Isn't that just something people say?
No, truly! Trust and understanding are everything.
No jealous types.
Actually, if you have feelings for someone, if you love someone, a little bit of jealousy doesn't hurt. But jealousy can become a sickness, guys following you wherever you go and calling you all the time.
That's called stalking.
Yeah. Girls really do like simple guys more.
"Simple guy"?
If a girl is planning her life out, she wants a simple guy she can trust, that she can believe in, that she can confide in. And, um, a not too handsome guy. We don't like the too handsome guys.
Why?
Because he's never yours.