Diplomatic relations
At this weekend's World Diplomacy Championship, the board game's cult following brings the international competition to Chicago.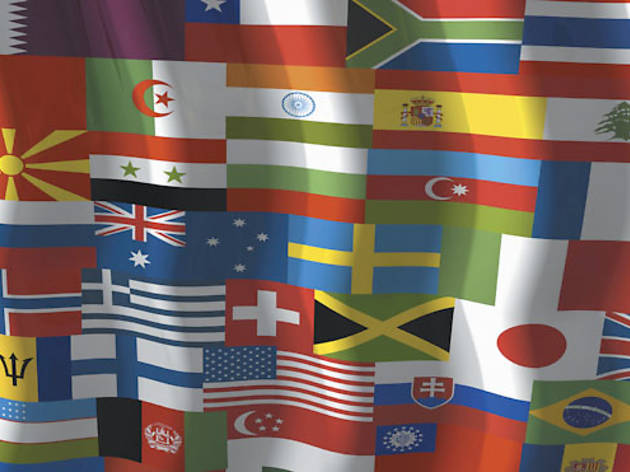 "One of the knocks on Diplomacy is that it's a game that ruins friendships," says Jim O'Kelley, the 44-year-old founder of the Windy City Weasels, a Chicago-based club that meets two to five times a month to play the board game Diplomacy. "But we solved that problem because we play it with strangers. For me, it's a game that's created friendships," he says.
O'Kelley got hooked on the game as a freshman at Indiana University in 1985 and continued to seek out and play with opponents through postal mail and e-mail for more than a decade before founding a face-to-face club devoted to the cult-status game of strategy in September of 2005. Seven years later, Chicago's 82-member Diplomacy group is the largest and most active in the country, a feat that will work to its members' advantage when they compete against players from around the globe in the 22nd annual World Diplomacy Championship Friday 10–Sunday 12.
Held annually in a city in North America, Europe, Australia or New Zealand, the WDC was awarded to Chicago this year based on a bid the Windy City Weasels presented at the WDC in the Netherlands in 2010. "We won [the bid] in a landslide," O'Kelley brags. "Chicago didn't win the Olympics [bid], but we got this."
Within the small hobby, the WDC is a lot like the Olympics, but on a board-game-sized scale: It requires the physical and mental endurance to strategize through the seven-player game of arguing and persuasion, which can take anywhere from 4 to 12 hours and end in a stalemate. It's not uncommon for players to emotionally break down or throw tantrums, at least, under the duress of the world championship.
O'Kelley compares Diplomacy to a mix between the conquest-based board game Risk and the reality show Survivor, "without the challenges of eating bugs and stuff like that." Instead, the paradox of the game is that you can't win without help from other players, but everyone's trying to win for himself (or herself, though there's only one woman who plays consistently in the Chicago group). Because there are no dice or cards involved, the randomization in the game is purely a product of "the other people sitting down at the table with you and what their goals might be," says O'Kelley, who's known among club members as "War Weasel," or director of competition. The game is set in pre-WWI-era Europe, and players take on the army and fleets of one of seven countries: Austria-Hungary, England, France, Germany, Italy, Russia and Turkey. Each turn is divided into a 15-minute negotiation phase and a two-minute order-writing phase during which players aim to influence each other's moves and ultimately control 18 of the 34 cities on the board, which is a map of Europe divided into spaces.
"I like the elegance of the game," says Dan Burgess, a former nuclear engineer who gave up his job to start a trivia business and spend time hosting games of Diplomacy at his home as the tournament director, a.k.a. "Prime Weasel" of the Windy City Weasels. "It's so clear-cut because there's no element of luck involved. It requires cunning, and when you get seven players together that have strong personalities, it makes for a strong playing experience."
Weasels member Peter Lokken says the World Diplomacy Championship is especially intense because "it's pretty much the best of everybody that plays, assuming they can afford to get a plane ticket and stay in a hotel and all of that." Even so, the WDC is open to newbies, and outside of the championship, the Weasels are always recruiting for new players, even adapting a set of novice rules to use as instruction for each player's first game. And while the championship is all in the name of fun and bragging rights, O'Kelley hopes to round out his current first-time title of Weasel of the Year with two new ones: North American Champion and World Champion. "I'm a philanthropist by day," says O'Kelley, the Elks National Foundation executive director. "But by night, I'm a ruthless backstabber in the Diplomacy world."
The contenders battle for supremacy Friday 10–Sunday 12 at the Congress Plaza Hotel.