Discover the sport of curling
Sweep the competition: Get stoned, grab a broom and polish off some ice.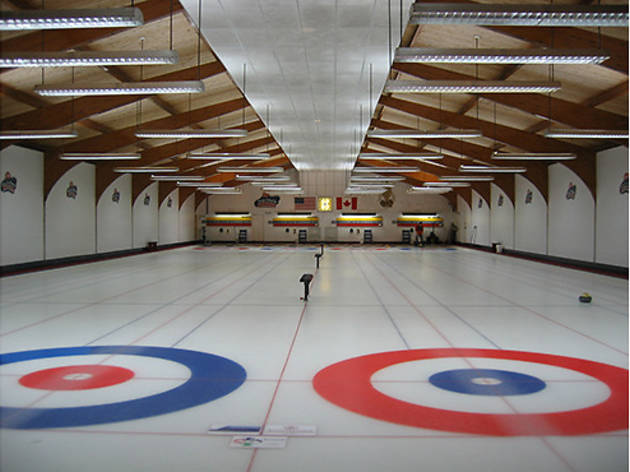 The Scottish sport of curling never earned a lot of attention in the United States until the 2002 Winter Olympics—its second appearance as an official sport—when it became a cult hit (and the go-to punch line for jokes about weird sports) thanks to ample TV coverage. There are three Chicagoland curling facilities, and the largest is the Chicago Curling Club (555 Dundee Rd, Northbrook, 847-564-9877), which boasts four bowling lane–like ice sheets and 180 members of all ages and abilities. "Our oldest active member is 91," says club member Paul Arnold, "and she curled last Tuesday."
The club offers a two-hour Learn2Curl workshop for $75, which includes a video, a live demonstration, on-ice instruction and refreshments. The basics of the game usually take about 30 minutes to learn. Two four-member teams alternate sliding 42-pound granite "stones" (a smooth, round granite puck with a rubber handle on top) down a 146-foot sheet of ice toward a bull's-eye target painted under the ice. A curler grabs the stone by its handle, pushes off from a rubber stop affixed at the far end of the sheet and releases the stone about 20 feet in. The remaining team members run out with special push brooms (see "Essential gear" below) and sweep the ice in front of the stone to coax it to hook—or curl—in the desired direction.
The object of the game is to have the most stones in the target ring at the end of each of eight innings, and you can knock opponents' stones out to improve your score.
"The exercise is great, but what I like best is the camaraderie," Arnold says. "The teams shake hands before and after the game, and then you all have a drink together."