Does dating frustration fuel demand for prostitution?
A Chicago Alliance Against Sexual Exploitation study explores the mind of the john.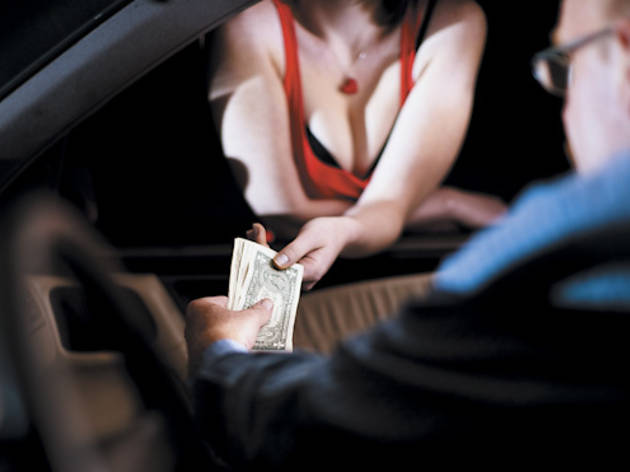 Lara Janson spent two years exploring the oft-ignored side of prostitution: demand. Collaborating with the Chicago Alliance Against Sexual Exploitation, Janson, a U. of C. doctoral student in sociology, pored over three months' worth of Illinois posts on USA Sex Guide, a forum trafficked almost exclusively by straight men who frequent female sex workers.
Released last month, Janson's study "Our Great Hobby" is a seamy stroll through the minds of the site's johns, who trade info about street corners and massage parlors using their own prostitution patois. They are "hobbyists" and "mongers," presenting reviews of "SWs" or "providers" in the mode of dreams: "I dreamt I saw a young latina at Jackson" goes one post. They believe the fantasy narrative shields them from "Uncle LEO" (law-enforcement officials).
On the forum, this proud "brotherhood" justifies buying sex. Posters describe feeling turned off by the uncertainty of conventional dating and the emotional investment of a relationship.
"Guys on the site say since they started going to a massage parlor or another sex service, they're much less likely to take a girl out on a regular date," Janson says. "They're sick of needing to pay for a date that won't necessarily end in sex. So they weigh it in financial terms: What is the sure bet?"
One USA Sex Guide regular cited in the study explains, "In my opinion renting pussy when needed is much smarter than taking a long term lease."
Another Illinois john expresses a slightly more conflicted stance: "The traditional part of my upraising [sic] says to date and meet a nice girl etc. but after some great times at 15th I'm much less inclined to drop $100+ on a first date where you just get the good night kiss."