Electronic underground: Exposition Gallery Series
Fueled by boundary-pushing artist bookings, Chicago promoter Meiotic aims to enlighten Chicago's underground loft culture with its monthly series.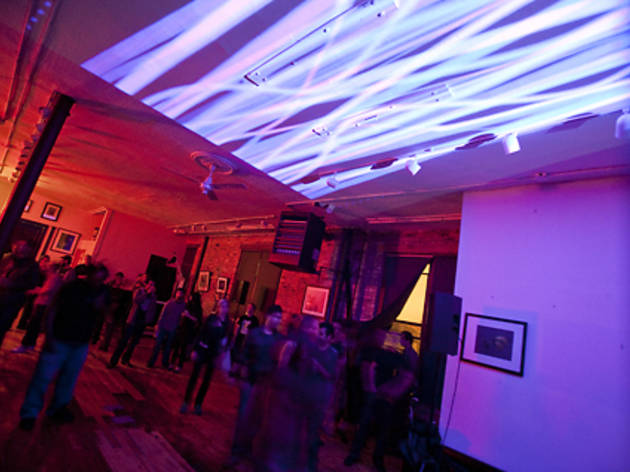 1/8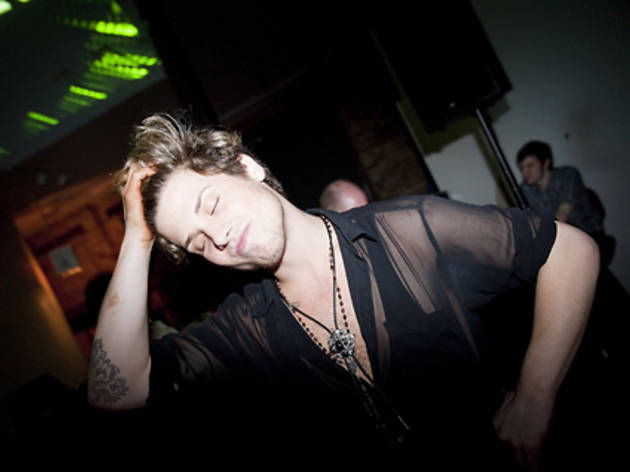 2/8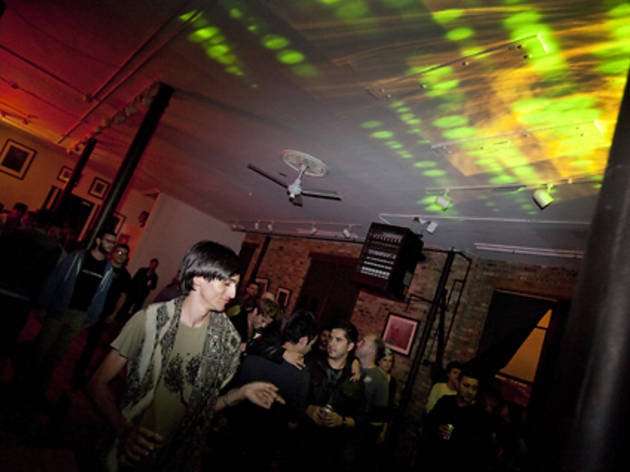 3/8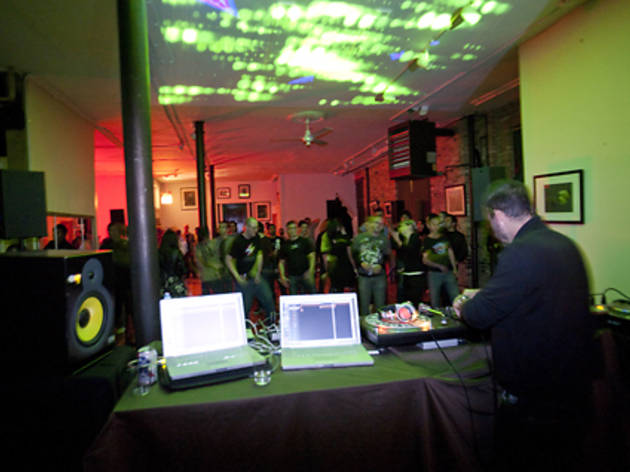 4/8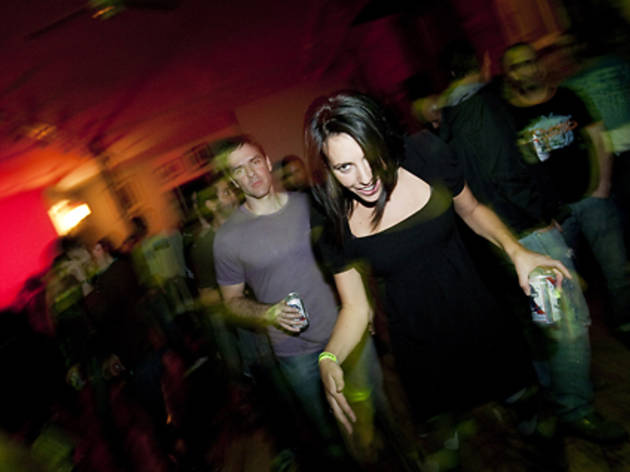 5/8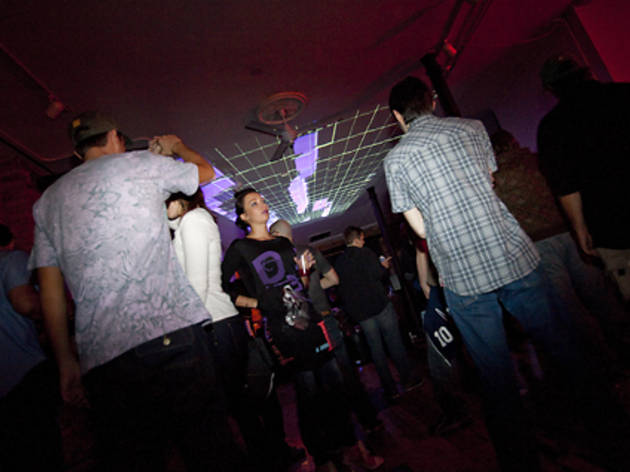 6/8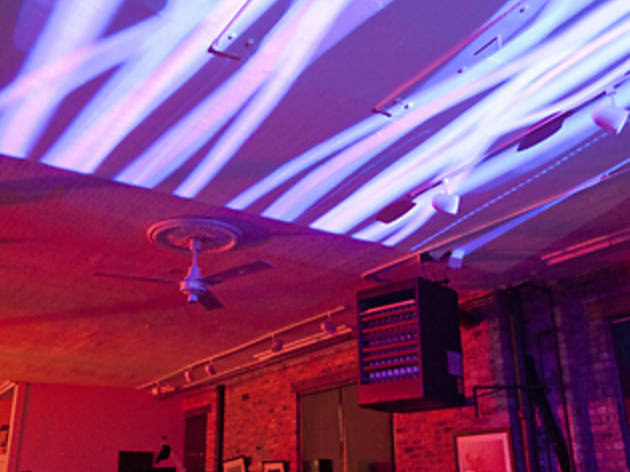 7/8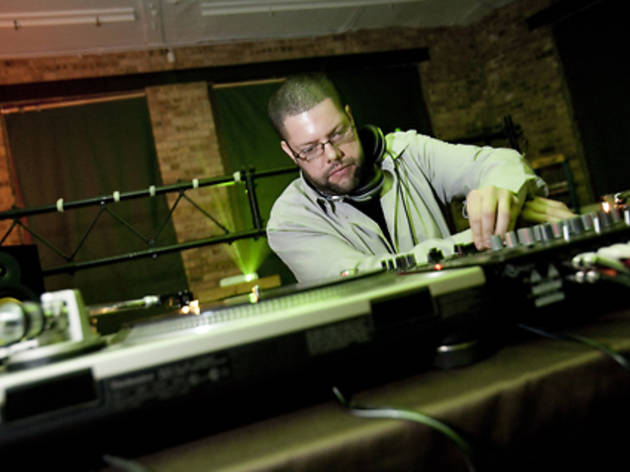 8/8
Rounding the corner onto a tucked-away residential street in Wrigleyville, my crew approaches the unassuming art gallery, just under the El tracks, where techno party promoter Meiotic Chicago is throwing the second installment of its monthly Exposition Gallery Series. If not for the stoic circle of smokers outside and a muffled but steady thump (and the address I received that day from Meiotic's Facebook invite), I would have thought we were in the wrong place. After paying the $10 cover, we head up to the gallery's third floor, where we're greeted by the heavy bass rumble of DJ Karl Meier's set and a handful of statuesque partygoers. The group is a mature one, ex-ravers who've long since traded in their baggy pants for more flattering garb without losing touch with the scene. Early on, most of the feet only move to amble back and forth to the bar for another vodka cranberry or PBR. Overhead, projections of geometric shapes and radioactive-green primordial ooze take turns dancing across the ceiling. Around 1am, an energy injection in the form of a tech-house workout from Frankie Vega sets the stage for the night's main attraction, German minimal-experimentalist Thomas Brinkmann. In European techno circles, Brinkmann needs little introduction, but here—at 2am, early for this sort of event—the crowd needs a little extra convincing. Brinkmann obliges, upping the intensity of his computer-generated output a few minutes into his set. This awakens the slumbering hips, and dancing officially gets underway. The series is in its infancy, and its goal to book electronic's avant-garde is a lofty one (in both senses of the word), but if it succeeds in moving people with its heady soundtrack, Meiotic will make a mark on the city's underground music landscape.