Elements
A lecture series aims to prove we can all get along.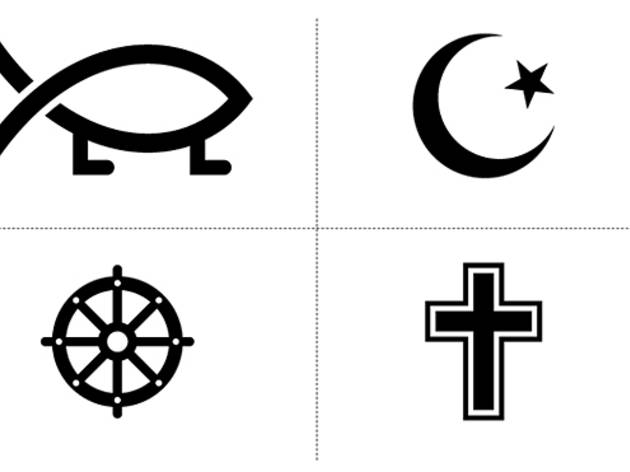 When Mike Abramson, a Messianic Jew, met Klayton Korver, the son of a Reformed Church minister (and, yes, brother and collaborator of the Bulls' Kyle Korver), they instantly bonded over discussions on faith—even though their religions differ.
"We figured that if we were passionate about examining our beliefs, that others were too, and they'd be interested in sharing their perspectives," Korver says.
Two years earlier, in 2009, Abramson started Elements, a discussion series covering topics like identity, hope, justice, culture and influence. Korver came aboard in 2010. The panels began to include attention-grabbing names with a 2011 talk about race relations featuring CNN anchor Soledad O'Brien and reverends Jesse Jackson and Clay Evans.
In this month's installment, Abramson hopes audience members "continue to explore reasons behind their own beliefs, and develop conversations—not debates—that foster community." Here are the panel speakers enlisted to initiate dialogue.
Hemant Mehta
Belief Atheism
"Friendly atheist" isn't an oxymoron, but the name of the devout humanitarian's website. Many first heard of Mehta in 2006, when he raised $504 for Secular Student Alliance in exchange for attending worship services requested by winning bidders on eBay (hence his 2007 read, I Sold My Soul on eBay).
Khaled Ahmed
Religion Islam
As the son of a Libyan political prisoner, Ahmed grew up protesting the Gadhafi regime. A hip-hop artist and Chicago Urban Music Awards' reigning lyricist of the year, he rhymes about freedom and good times—sans hos, clothes and bankrolls.
Arno Michaels
Religion Buddhism
The former skinhead and My Life After Hate author, whose nonprofit org shares the name of his book title, lives by a "kindness is not weakness" mantra. He says sobriety and tolerance from people he once attacked are factors that led him to change his life.
Jeanne Stevens
Religion Christianity
The Soul City Church cofounder aimed to start a church with a few unique ideas, including "7>1," where a day of service is replaced with seven. Located in a West Loop warehouse, the church has donated thousands to engineering and autism-friendly programming at Brown Elementary School on the West Side.
Pull up a chair at Joe's Bar, 940 W Weed St (elementschicago.org) on April 5, 7:30–9pm.