Englewood Film Festival
The South Side neighborhood celebrates its second film festival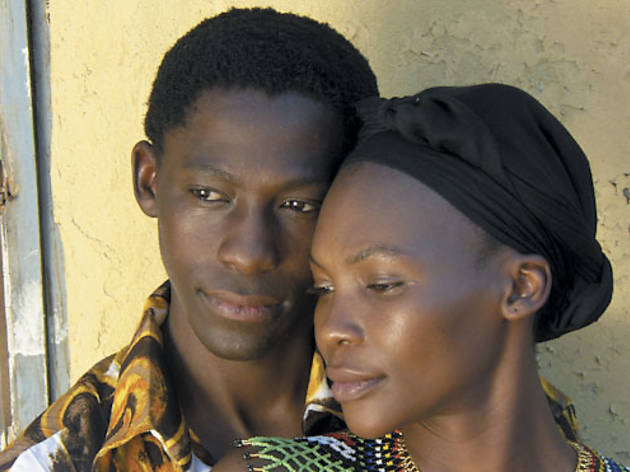 Mark Harris, founder of the Englewood Film Festival and 1555 Filmworks president, is a John Hughes guy. Though he goes for the obvious, The Breakfast Club (why no love for Hughes's cinematic roman à clef She's Having a Baby?), his film tastes don't mesh with the usual suppositions you'd make about the founder of a film festival in the crime-ridden South Side neighborhood, blah blah blah. Harris knows the media line about Englewood well, and it chafes. "A lot of people don't want to go to Englewood based on the media, and you can understand why. But that's just the media," says Harris, who was born and raised in Englewood. (We do meet at a Hyde Park Starbucks, however; make of that what you will.)
Bucking Englewood's standard media rap is one of the central goals of the fest. "People assume because we're in Englewood, we're a black film festival," Harris says with a bemused smile. "What they don't know is that we accept films of every type."
That said, the festival definitely caters to a black audience. The opening night kicks off with I Ain't Scared of You, a documentary about Englewood's native son, late comedian Bernie Mac, and ends with the South African drama A Million Colours. The key, though, is that these films offer a multiplicity of blackness. "Unfortunately, the major films that Hollywood is putting out don't show black people in the most positive light," Harris says, citing the subservient portrayal of black women in The Help as an example. "We look for films that portray black people in a dignified fashion."
Ticket sales are already much higher than they were this time last year, when sales were so low Harris was almost forced to shut the fest down, until Lindblom Math & Science Academy stepped in to offer its facilities at a discount.
This year, the festival's going bigger, with seven films up from four and an estimated 2,000 to 3,000 people expected to attend over the course of the weekend.
For the guy who used to go to the Borders on 95th and Western to read DIY screenwriting books, the festival's momentum is edifying.
Harris initially wanted to be a poet, majoring in English at the University of Wisconsin­­­–Madision, but decided to try his hand at screenwriting after coming back to Chicago. He taught himself the rudimentary basics and pitched to a number of studios, but after getting rejected one time too many, decided to produce his first film himself in 2006. It was at a screening of one of his films, I Used to Love Her, at the Hollywood Black Film Festival in 2008, that he got the idea for the Englewood Film Festival. "I was really impressed with how it was run. I thought this could be something that would be great for the Englewood community." In addition to the screenings, the festival will offer four workshops that focus on various aspects of filmmaking from branding to distribution. It's the sort of education that Harris hopes will encourage the budding film talent here in Chicago, among other things. "This is the event that can start cleaning up Englewood," Harris says.
The Englewood Film Festival takes place Friday 26–Sunday 28.