Farewell, Oprah | Ten most obnoxious Oprah giveaways
The Queen of All Media likes to reward her fans with her favorite things.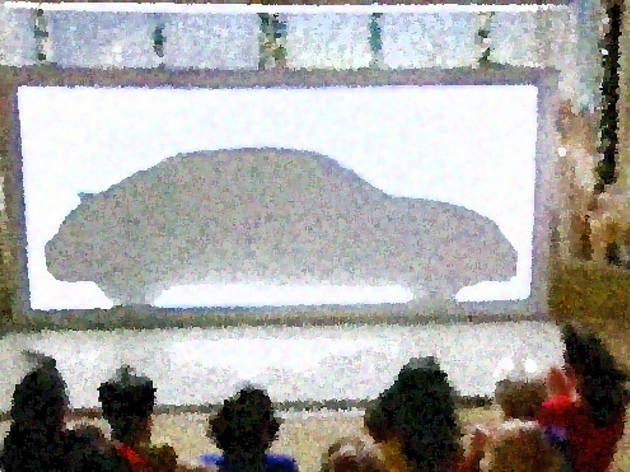 1. A brand-new friggin' car, September 2004. For the launch of Oprah's 19th season, 276 audience members received factory-fresh Pontiac G6s. Too bad they had to pay up to $7,000 in taxes on their new cars or give up the keys.

2. Video cameras, November 2006. During Oprah's Favorite Thing, Oprah gave her fans a $1,000 gift card and camcorder. But then came the asterisk: The money had to be used for a good deed, which they had to videotape with the camcorder.

3. Thanks, mind freak, September 2009. A padlocked box opened for the season premiere contained just a paper with three words scrawled by mindreader/magician Criss Angel that he predicted Oprah and audience members would utter. The women in the stunt got Vegas trips, everybody else got nada.

4. Favorite thingsdebuts, November 2002. Oprah introduced the first "Favorite Things" package featuring more than 30 items, including key lime pie, Piper-Heidsieck Champagne, a J.Lo velour sweatsuit and a Johnny Mathis Christmas album. An annual, somewhat nauseating, tradition was born that day.

5. O-worthy fridge, November 2007. During Oprah's 2007 favorite things, she traveled to Macon, Georgia, for her highest rated favorites show ever. "The Hometown Show" featured $3,799 in LG Electronics Weather and Info HDTV Refrigerator. She also threw in copies of "O's Guide to Life."

6. DIY favorites, May 2008. Oprah's giveaway included do-it-yourself, cost-effective goodies such as "treasure boxes filled with mementos." The slimming economy and backlash against product placement may have played a part in the simplicity of the selections.

7. Give it away now, March 2008. Oprah launched her own reality show, "Oprah's Big Give." Participants traveled across the country doing good deeds with Oprah's money. The winner received a $1 million prize: $500,000 to keep and $500,000 to use to do good. The show was canceled after the first season.

8. Fancy a vegemite sandwich?, September 2010, Oprah surprised her audience this season by telling them about her idea to host a show Down Under, and asked all of them to come with her. She flew the guests to Australia, and an extra perk was revealed that John Travolta would be traveling with them.

9. Ultimates, day one, November 2010. Oprah launched a two-episode "Ultimate Favorite Things." The first episode set high standards with giveaways including: a seven-day cruise, a round-trip flight, a digital camera and a 52-inch 3D television and Blu-ray player.

10. Ultimates, day two, November 2010. The second day of Oprah's "Ultimate Favorite Things" was a true humdinger with an iPad, UGG boots, a Coach Satchel, $500 Nordstrom gift card, and a 2012 Volkswagen Beetle to be delivered in May of 2011 for every audience member.