Festival trends
Festivals all might seem like a blur of porta-potties, corn dogs and cover bands, but they're susceptible to trends like anything else.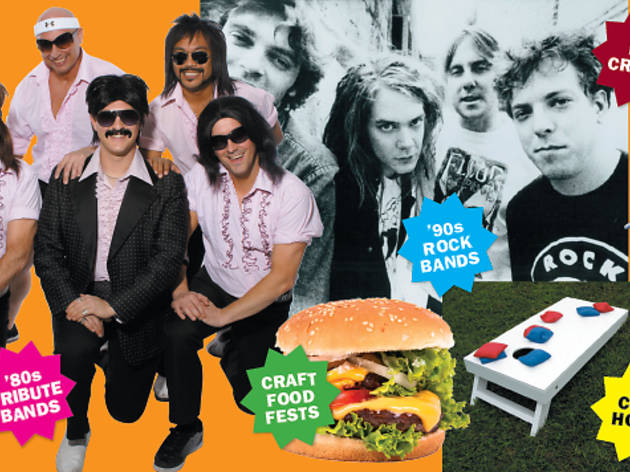 To showcase trendy DIY crafts, the Lill Street Craft Fair at Taste of Lincoln Avenue debuted in 2010, and Ravenswood Remix started in 2011. This year, any fest with an arts and craft component expects to book one or two hipster vendors. You won't have to go far for felt squirrel purses and antler earrings.
Every single street fest in the last decade has one thing in common: '80s tribute bands.
Radio-staple '90s rock bands bombarded the neighborhood festival circuit in the late aughties. In 2009, former MTV darlings played about seven fests, including Guinness Oyster Fest, which was headlined by Soul Asylum (remember Winona Ryder's hot lead-singing bf?).
Super hot Cornhole appeared at fests in 2005­ and dropped off around 2010.
Fewer big-business sponsors and more fees—not to mention regular ol' inflation—have lead to increased gate donations. The odd dollar amount means festival purveyors must arm themselves with loads of dollar bills for change.
In the last few years, a handful of standard food-on-a-stick street fests have adopted a craft food or drink theme. For example, in 2010, Belmont Arts & Music Fest (BAM!) rebranded itself as Roscoe Village Burger Fest. The result: two years and counting of wild success.