Frank Bäz-Dölle
Christkindlmarket vendor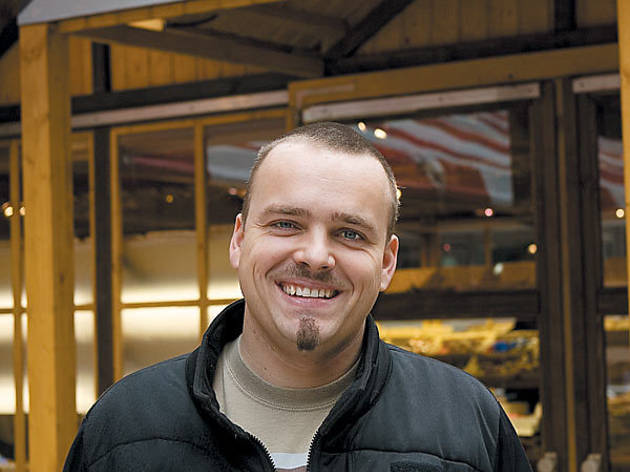 From Thanksgiving to Christmas, Daley Plaza is run by the Germans. At least it has been since 1996, when the German American Chamber of Commerce started hosting a traditional holiday market there. Since Christkindlmarket's inception, Bäz-Dölle has run Frank's Ornament House, where he sells hundreds of glass ornaments made at his family's glaskugelhaus in Lauscher, Germany.
Looks like you have a crazy amount of ornaments. Any idea how many?
Well, we have over 2,000 different kinds and a thousand of each at least. You know, the first glass ornament in the world was made in our town, Lauscher, in 1847, in the shape of nuts and apples. So fruit and birds are the traditional ones.
You must have some breakage, right?
Well, we ship everything over in lots of tissue. In fact, we're shipping more air than ornaments. When people start shopping, some are going to get broken for sure, but we tell people to be careful and if they break something we ask that they buy something for the same amount, which I think is a pretty good deal.
During your stay in Chicago, do you have any German spots you and the other vendors hit?
Not really. There don't seem to be many and we really work 14-hour days so…
Not even the nearby Berghoff?
The Berghoff? [Laughs] Isn't that place owned by some Italians or something?
Christkindlmarket runs in Daley Plaza Thursday 22 to December 24.