Get these jobs now
8 careers that are flush with available jobs.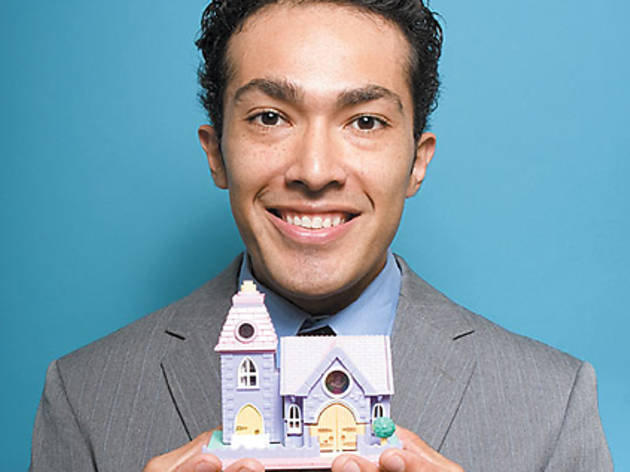 1/8
Model: Christian Castro/Stewart Talent; Stylist: Camilla Ha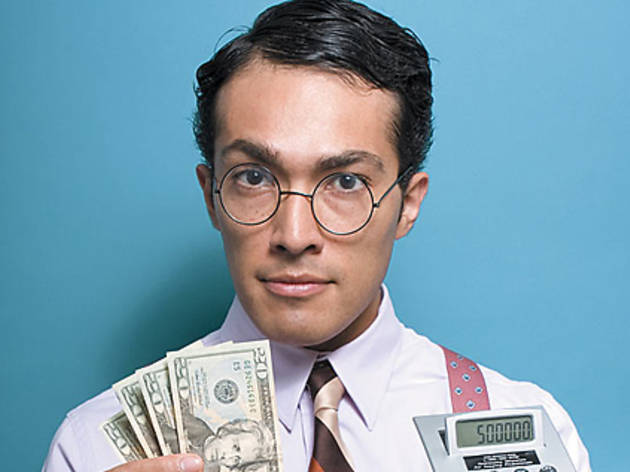 2/8
Model: Christian Castro/Stewart Talent; Stylist: Camilla Ha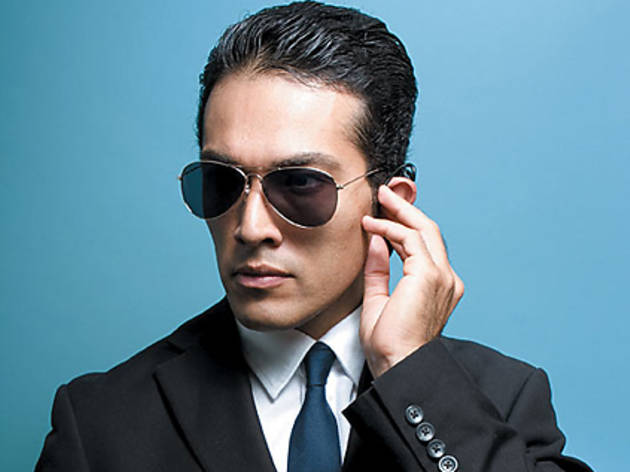 3/8
Model: Christian Castro/Stewart Talent; Stylist: Camilla Ha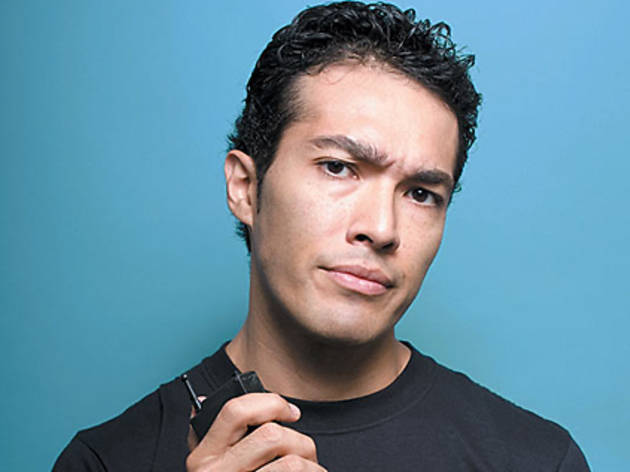 4/8
Model: Christian Castro/Stewart Talent; Stylist: Camilla Ha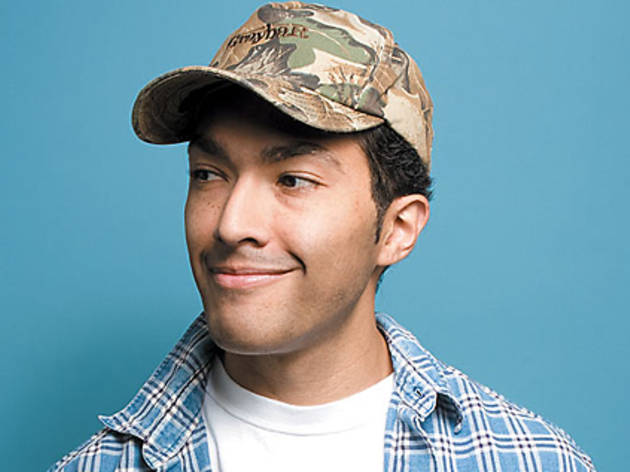 5/8
Model: Christian Castro/Stewart Talent; Stylist: Camilla Ha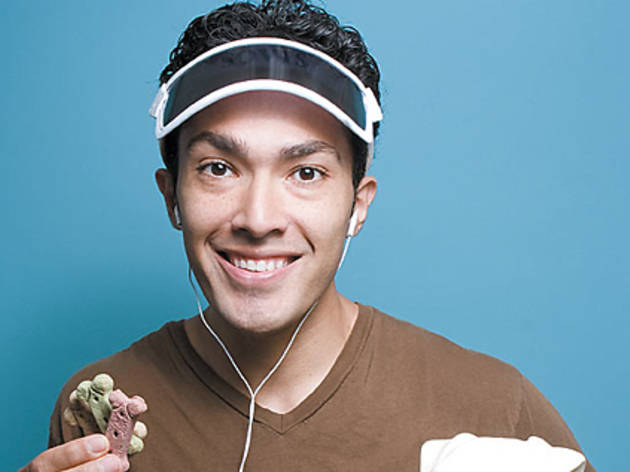 6/8
Model: Christian Castro/Stewart Talent; Stylist: Camilla Ha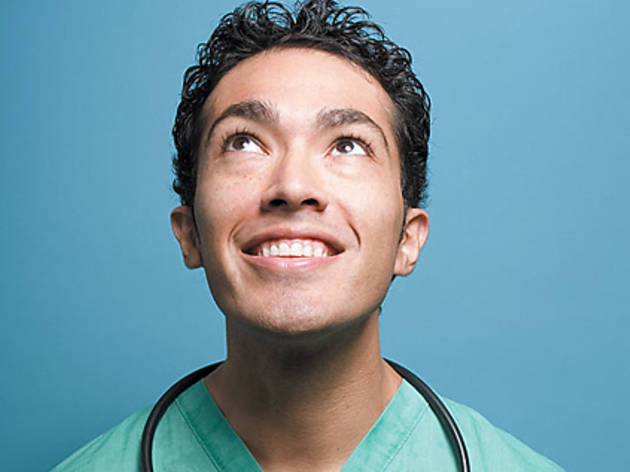 7/8
Model: Christian Castro/Stewart Talent; Stylist: Camilla Ha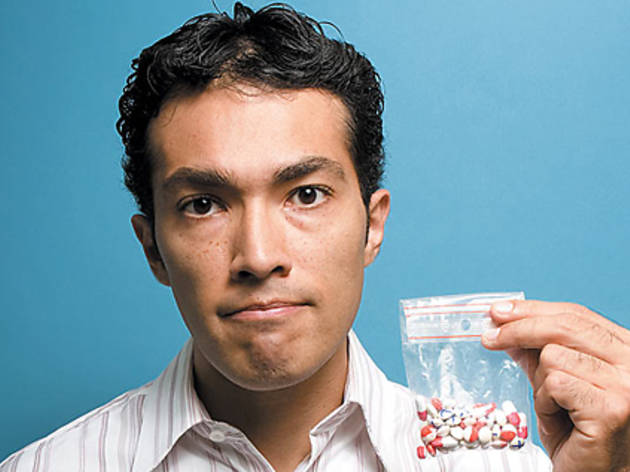 8/8
Model: Christian Castro/Stewart Talent; Stylist: Camilla Ha
Whether you're unemployed and have e-mailed your gazillionth résumé, or you're at a job you curse a gazillion times a day, it's time to rethink your career path—fast. Peg Hendershot, director of Glen Ellyn–based Career Vision Center (800 Roosevelt Rd, 800-469-8378), lists eight careers with plenty of available positions, all in booming fields. Maybe they're not the most glamorous jobs on the planet, but they require little to no experience, so you can start working—and stop cursing—right away.
1. Leasing agent
The mortgage mess means the rental market is booming. Employed by a real-estate broker, a leasing agent handles renting out residential properties.
Skills needed Multitasking, good communication, time management, persistence
Requirements High-school diploma/GED, completion of Chicago Association of Realtors' certified two-day prelicensing course or its self-study program. You must pay for the course yourself, though some real-estate companies will help with the costs for employees.
Starting salary $30,000 base plus commissions
Pros "I get to rent the best apartments in the city because [my coworkers and I] are the first to see them," says Lynn Kummerer, a leasing specialist with the Apartment People in Lakeview. "I also get to meet new, fun people every day, and some clients have become my best friends."
Cons Working weekends, long hours
2. Financial planner
If there's one thing people need in a time of economic crisis, it's help managing their moolah.
Skills needed Good with people and numbers, analytical dexterity, strong work ethic
Requirements Typically a bachelor's degree (in any discipline). Necessary training depends on the area of specialty; DePaul's Loop campus (1 E Jackson Blvd, 312-362-5321) offers a certified-financial-planner program that takes a little more than a year and an online certification program that finishes in nine months.
Starting salary $37,000
Pros "It's easy to take a client who is already well off and enhance their portfolio," says Keven Trinidad, a planner with Provident Financial (18 W 140 Butterfield Rd, 15th floor, Oakbrook Terrace, 773-858-1282). "The reward is sitting down with a client on the brink and saving their financial life."
Cons "Not being able to help everyone," Trinidad says. He adds that it's also frustrating to pitch your services to potential new clients and get a string of rejections.
3. Special agent
You don't have to be Jack Bauer to work in the Department of Homeland Security. Instead, make like Chloe and crack down on online child pornography, illegal cyber-banking and more in the U.S. Immigration and Customs Enforcement's Cyber Crimes Unit.
Skills needed Computer background (computer sciences/forensics/programming preferred), physical fitness, interest in kicking online ass and taking names to ensure national security
Starting salary $42,000
Pros "Keeping our country safe, getting the bad guys and protecting children," says Gail Montenegro, from ICE's Office of Public Affairs. Plus, there's job security.
Cons The job can be demanding and the hours long.
4. Security guard
"Security jobs are in pretty high demand," Hendershot says. She adds that theft tends to increase in bad economic times, which calls for more muscle.
Skills needed Good customer service, alertness, patience, physical fitness (Paul Blart excepted)
Requirements To work for a contract security company like Guardian Security Services (3300 W 127th St, Blue Island, 708-385-3300), you must get a state-mandated permanent employee registration card, which requires a background check and 20 hours of training. (Heads up: Guardian's hiring guards to work in downtown Chicago.)
Starting salary $18,863
Pros "You get personal rewards from helping people every day," says Richard Dix, a security guard and field supervisor at Guardian. "Security is steady work." The job also offers flexible hours and lots of room for advancement, he adds.
Cons "Dealing with the general public can be challenging," Dix says. "There also are assignments that may require long-term standing." Plus, two more words: polyester uniforms.
5. Truck driver
If you love hitting the open road, get trucking. "It's a good career; we'll always need trucks to deliver things to stores—you can't have a plane pull up to Target and unload," says Eddie Boik, a truck driver for fund-raising company Market Day and a truck-driving instructor for Mega Driving School (6105 W Belmont Ave, 773-804-0500).
Skills needed Not prone to road rage, responsible, clean driving record
Requirements 21 years old (for interstate travel), must pass a Department of Transportation drug test and physical, a valid Illinois driver's license for light trucks and a commercial driver's license for heavier loads
Starting salary $29,653 (heavy and tractor trailer), $18,851 (light/delivery services)
Pros "You don't have a boss hovering over you," Boik says. "You're independent out there." And the trucker's hat will be the real deal.
Cons "There's long hours and you're away from home a lot," Boik says. "It's a major responsibility to drive a truck that's 26,000 pounds empty, because you not only can hurt someone, you can kill someone."
6. Dog walker
According to Hendershot, one field that's been untouched by the recession is the pet industry. Of course, Fifi deserves only the best.
Skills needed Dependability, good health (you'll walk a lot), basic dog-handling skills, knowledge of local canine ordinances
Starting salary Varies. "Our walkers, who unlike at other companies are employees rather than independent contractors, are paid per walk and on a scale dependent on the length of the visit and the number of dogs in the household," says Marc Matlin, owner of Chicago Dog Walkers Inc. (773-394-9961). "The average weekly gross income for one of our walkers working approximately five hours a day, five days a week is from $250 to $350."
Pros You get the unconditional love of dogs, it's a great source of exercise, you're not stuck inside a stuffy office, and it allows for a flexible schedule, Matlin says.
Cons Dealing with crazy Chicago weather, ultra low pay, aggro canines and annoying crotch-sniffers
7. Certified nurse's assistant
Hendershot says CNAs are needed for home care, at hospitals and at nursing homes. "The nursing assistants are the heart and soul of the hospital," says Connie Drogos, a registered nurse and a clinical instructor in the eight-week nursing-assistant program for Resurrection Health Care (877-737-4636).
Skills needed Caring and compassion. "It's a calling," Drogos says. "Not everyone has that calling."
Requirements High-school diploma/GED, background check, passing a CNA course for eligibility to take the state competency exam
Starting salary $18,691
Pros Gratification that you're helping others. Plus, institutions like RHC provide financial aid to employees who take the CNA course, help CNAs with tuition assistance if they want to further their nursing schooling, and offer opportunities for loan reduction or elimination, depending on how long you agree to work at an RHC hospital.
Cons High stress, assisting patients with personal hygiene
8. Substance-abuse counselor
Spikes in unemployment rates—the Land of Lincoln's is at 10.3 percent, according to the Illinois Department of Employment Security—correlate with an increase in drug and alcohol addictions, says Sterling Gildersleeve, a substance-abuse counselor and executive director of A Safe Haven (4856 W North Ave, 312-372-6707), a housing and recovery-management facility. "Any time of turmoil—unemployment, times of war—substance abuse soars."
Skills needed Good listener, knowledgeable about addiction, open-mindedness, objectivity
Starting salary $25,192
Pros "To see someone stop and turn their lives around is miraculous," Gildersleeve says. "People gain self-esteem, become positive members of the community and get reunited with family."
Cons "The heartbreak in people not being successful," he says. "The bottom line for addiction is that people end up in jail, institutions or dead." And though these jobs are in demand, looming state budget cuts may make it harder to find positions with social service agencies.