Get your game on
With only a month left of summer, don't miss the chance to play old-timey lawn games (sorry, brahs, cornhole not included).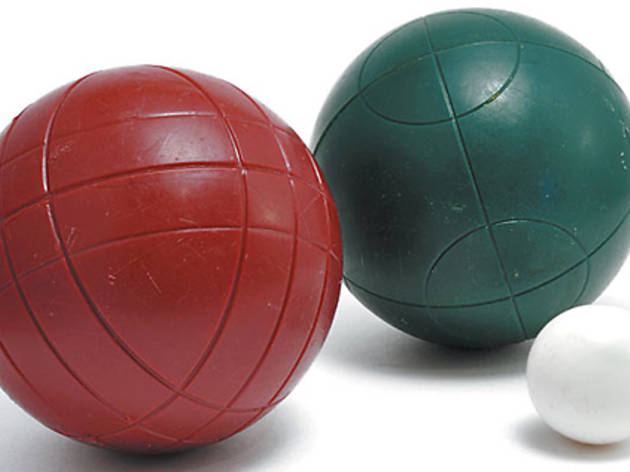 1/4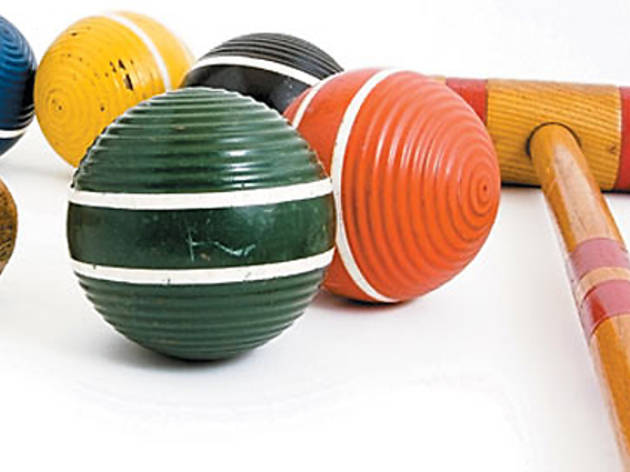 2/4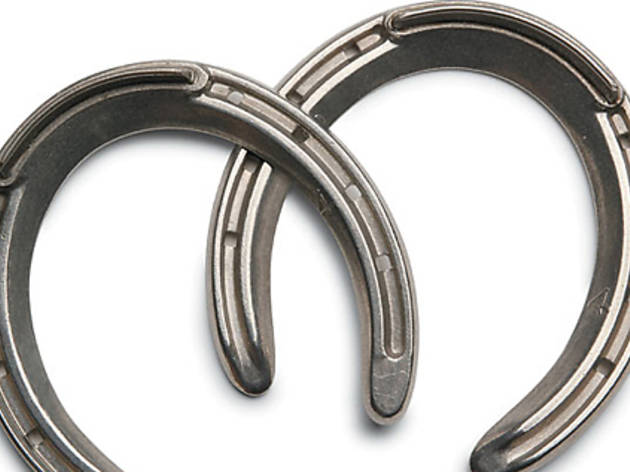 3/4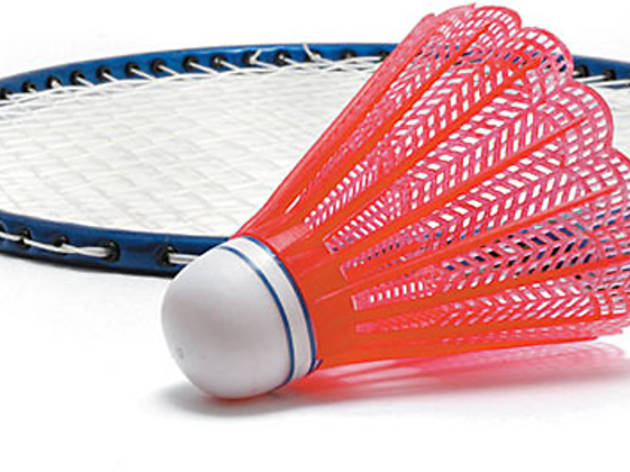 4/4
BOCCE
How to play In Italian, bocce loosely means "to bowl," and really good players perfect the bowl-like underhand toss or roll. To start, two teams—each with one to four players—line up to toss four heavy, softball-size bocce balls along a 20-meter court or stretch of grass. The game starts out with one team throwing the jack—a smaller ball—to the far end of the court. A team scores when one of its balls lands nearer to the jack than the closest ball of the other team.
Where to play Go balls-out at Cody's Public House (1658 W Barry Ave, 773-528-4050), the city's only bar with a regulation-size bocce court in its beer garden (although the bartender tells us, "Everyone has been using it for bags"). Bring your own bocce equipment and sip Old Style $2.50 bottles (courts shut down at 10pm, weekends 11pm).
CROQUET
With more fancy French and English technical terms than you can shake a mallet at, this Victorian-era game is a bit too complicated to relay in its entirety. However, whether you're playing golf croquet or wicket croquet—the two dominant forms of the sport—the ultimate goal for each side is to use mallets to strike balls through a series of wickets—hoops lodged in the ground.
Where to play Don't know the difference between a baulk and a bisque? Get instructions from one of the seasoned players at Chicago Croquet Club. Both amateurs and novices meet every Wednesday, 6–10pm, on the beautifully manicured croquet lawns just south of Museum of Science and Industry (57th St and Lake Shore Dr). Bonus: Equipment and fields are free.
HORSESHOES
How to play After the Revolutionary War ended, England's Duke of Wellington notably summed up America as "pitchers of horse hardware." To play the historically American sport, two players or two teams start with four horseshoes and throw them toward a stake that's 37 feet away (and closer for womenfolk). Three points are scored for ringers, shoes that encircle the stake. Score one point for any live shoes, tosses that land within six inches of the stake. Generally, the game ends when a player scores 40 points or tosses 50 shoes—whichever comes first.
Where to play The National Horseshoe Pitchers Association's Chicago chapter (773-281-7190) runs league play at Welles Park (2333 W Sunnyside Ave) on Wednesday night, starting at 6:30pm (through Labor Day). But if you BYO horseshoes, you're welcome to use the park's pits any time.
BADMINTON
How to play You've probably hit the birdie around with one of those little rackets, and when you slam it across the net and it lands on the ground you award yourself a point. But when the Olympic sport ('bout as popular as rhythmic gymnastics) is played properly, the rules are sterner: The server stands on the right side of the court when his score is even and the left side when it's odd, a player may not lift a foot while serving, and the racket head must be pointing down. A game stops at 21 points—a player scores a point when the birdie hits the ground on the opponent's side—and a match lasts three games.
Where to play Second City Badminton hosts league play for the "LGBT community and their friends" at the Broadway Armory Park Gymnasium (5917 N Broadway). On Mondays 6:30–9:30pm, the league hosts open-gym play for a $7 court fee.