Ghost riders
We scour the city for scares on four ghost-tour buses.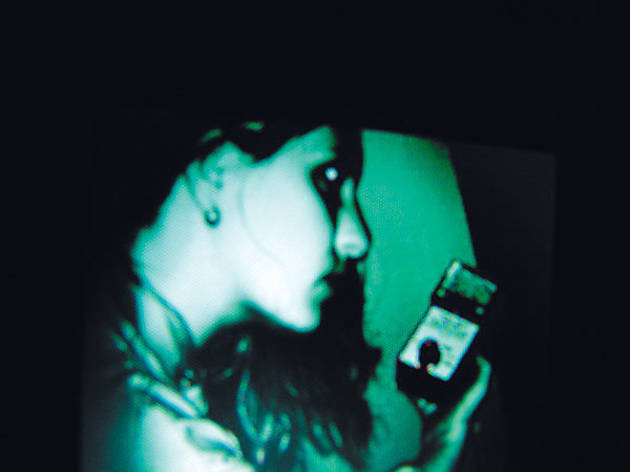 Home to gruesome events such as the Eastland Disaster of 1915, the Iroquois Theater Fire of 1903 and the St. Valentine's Day Massacre, Chicago is one of the most haunted cities in the world—well, at least according to a few local paranormal tour companies. We hooked up with four tour-givers that navigate the city's haunted past. Chasing ghosts from Archer Avenue to Harpo Studios, we discovered which tours are horror-filled—and which are just plain horrible.
Weird Chicago Ghost Tour
Traveling in a small group of 12 makes getting off the bus at various destinations easy. We visit the most famous haunted spots: the site of the Eastland Disaster, the Oriental Theatre and the alley where John Dillinger was shot. But our rambling guide, a seasonal employee, takes us to see one too many dingy alleys (behind the Oriental Theatre and near the Biograph Theater) and an empty lot (Clark Street's now vacant site of the Prohibition-era shootout dubbed theSt. Valentine's Day Massacre). The neglected sites are more sorry-looking than scary. At one point, the guide leads us into Clark Bar to awkwardly gape at a large photo of the massacre over bargoers' shoulders, allowing way too much time for the tourists (11 passengers are from the boonies) to grab a drink. We stop at the Fullerton underpass beneath the Dan Ryan for the most frightening part of the tour: People still worship the notorious Virgin Mary salt stain.
Chicago Supernatural Tour
Offering these tours for more than 30 years, Richard Crowe is Chicago's first ghost-tour guide. From the front of the bus, Crowe spouts a lot of information and takes us by an impressive number of sites, but we don't get off the bus much. An hour in, there's a stop at the Billy Goat Tavern, as Crowe attempts to make the curse of the Cubs scary enough to fit in. It doesn't, but food on a four-hour tour is a good idea. We hit central Chinatown, an alleged Indian burial ground, and do a quick drive down Archer Avenue, where a spirit dubbed Resurrection Mary is known to take the presence of a hitch-hiker. But the scariest thing we see is a dark road whiz by through the tinted windows. Crowe's vast historical knowledge of the city, however, is enough to keep our supernatural appetites sated.
Chicago Hauntings Ghost Tours
Ursula Bielski— the owner of this tour company—is a nationally known ghost-tour guide and author. Her husband and business partner, David Cowan (a well-known tour guide in his own right), leads our bus. We're offered detailed information and surprisingly feasible supernatural occurrences. Many of the 25 attendees bring their digital cameras and snap some inexplicably freaky shots (a figure of a woman in the empty Hull House appears on one fellow rider's LCD screen). We don't stop for food or drinks, which, instead of making us antsy, puts plenty of hairs on end for hours. Our only complaint: we could do without corny Halloweenish music pumping out of the bus speakers.
Chicago Ghost Investigations Tour
We expect this tour to be like a Discovery Channel show, especially when we read CGI's website warning: "This tour may be intense." But that's only true if you find it intense to stand with a group of strangers upstairs from a Lincoln Park bar, while distracting Justin Timberlake beats thump through the floor. To start the tour, our guide hands us ghost-hunting equipment as if we'd all done this before and know which thingamabob detects electromagnetic fields. For the bulk of the tour, we attempt to channel a ghost through divination rods—asking spirits to cross or uncross each rod to answer yes-or-no questions. We refrain from laughing when another attendee believes she's in contact with her deceased neighbor from Iowa.
For more on the tours, see listings.