Gold Motel guitarist Dan Duszynski | Chicago ink
Before his Lollapalooza debut, Gold Motel's guitarist gets some advice from a tattoo.
1/2
Photograph: Andrew Nawrocki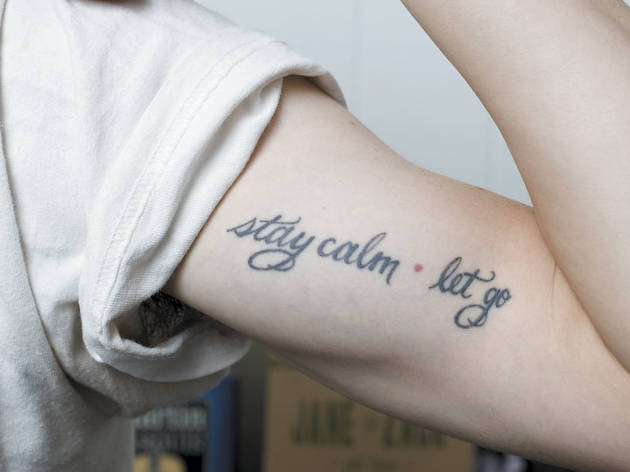 2/2
Photograph: Andrew Nawrocki
Dan Duszynski Every now and then, the guitarist for Chicago quartet Gold Motel needs a little nudge to keep his head on straight. It's written in cursive on the inside of his left bicep: stay calm let go. When he got the tat five years ago, Duszynski had hit what he calls "a low point." The band he fronted, This Is Me Smiling, had been dropped from its label and the group's attempt at making a second album imploded. "I felt a little lost," he says. "I was reading a lot of self-help books. I'm not really an angry person, but [the tattoo is] there as a reminder not to get too worked up about anything, not to take things too seriously." With Gold Motel's big Lollapalooza debut looming, Duszynski says his ink is a welcome prompt. "Every once in a while, I'll have a moment of stress or something, it'll catch my eye," he says. "I'm glad I have it." Gold Motel takes the PlayStation stage at Lollapalooza on Sunday 7 at 12:15pm.