Hidden Value in Abandoned Buildings | Up next
An online mapping tool highlights resources near vacant properties.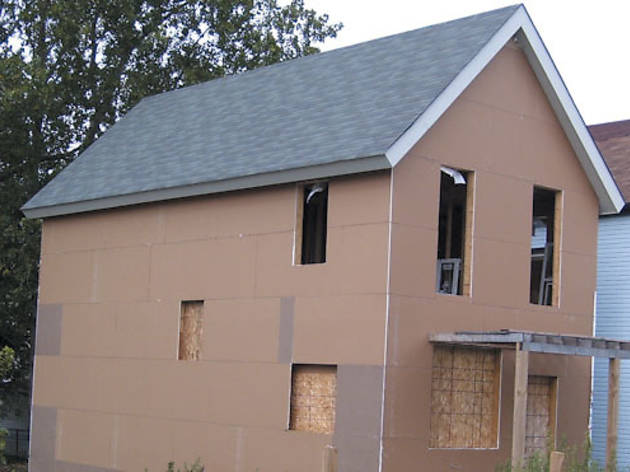 The appearance of blight can be deceptive, Audrey Henderson says. See a few forsaken properties on the same block, and it's tempting to generalize that to the whole neighborhood. "Some parts of the South and West Sides look like a war zone, like there's nothing," says the 53-year-old, a freelance researcher. "But dive deep and you realize there are a lot of community organizations, farmers' markets, small cultural entities that don't necessarily show up on a Google map."
Henderson and programmer Dan Fehrenbach underscore those "amenities and resources" with an online mapping tool called Hidden Value in Abandoned Buildings. From a list of abandoned-building addresses, sourced from the city's website, a user can find the distance to public transit, as well as nearby cultural hubs, grocery stores and other retail, schools, banks and hospitals. The thought is developers can use the info to realize investment potential.
The pilot focuses on Bronzeville, which "has a lot of the ingredients in place," Henderson says. "It's close to downtown, transportation, cultural organizations, community activism. So there's a lot of potential for the vacant and abandoned structures to be developed."
She intends to scale the project citywide at a cost of $1,650. It's the first step in a long-term initiative she calls Legally Occupy, inspired by Occupy Our Homes. "Occupy sees the same thing I see: people facing eviction and housing insecurity at the same time there are all these empty properties."
Contribute to Hidden Value in Abandoned Buildings through February 28 at indiegogo.com/hviab.