High Concept Laboratories
The combination of fine art and good manners at this under-the-radar art incubator is positively Utopian.
1/17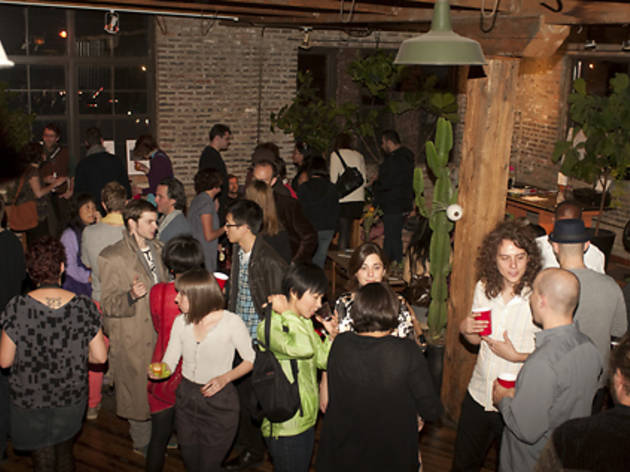 2/17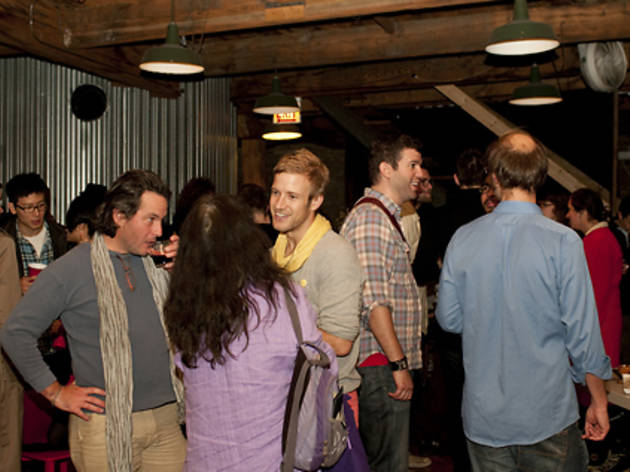 3/17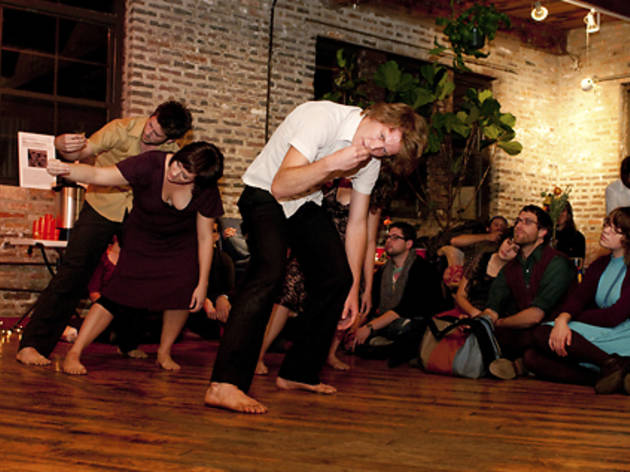 4/17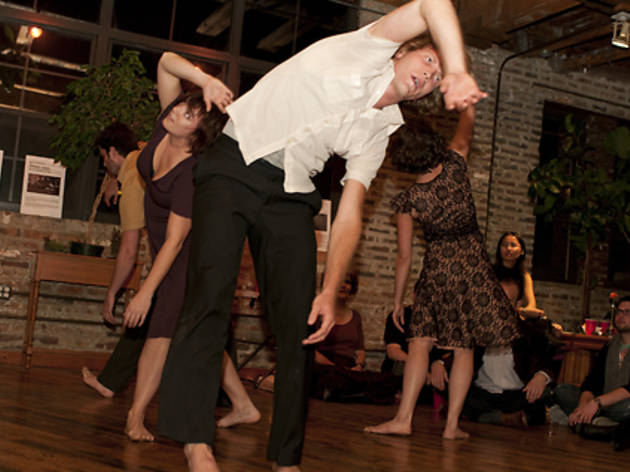 5/17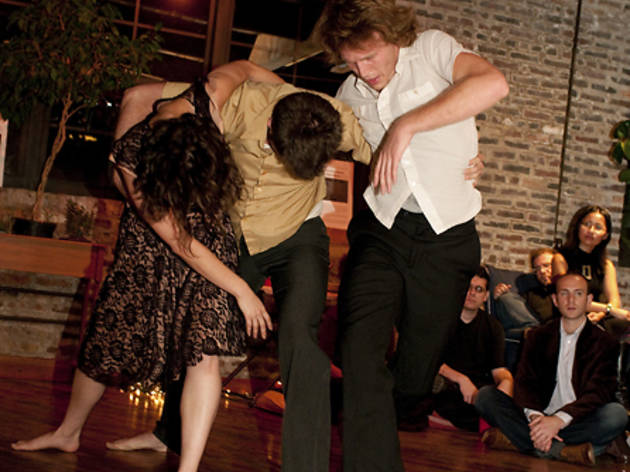 6/17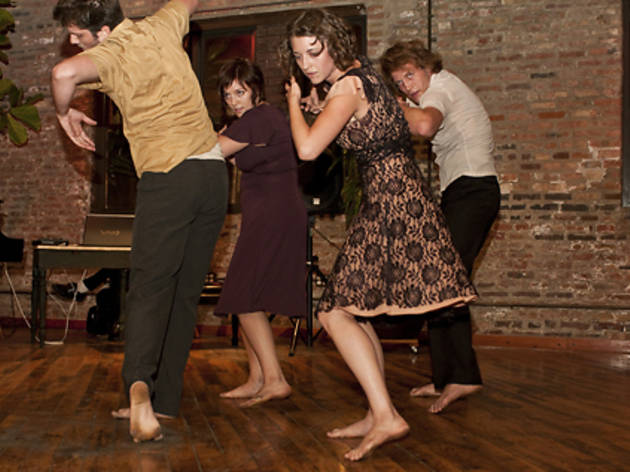 7/17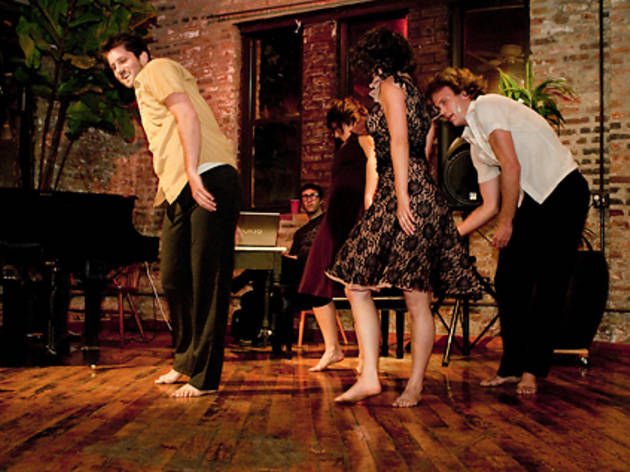 8/17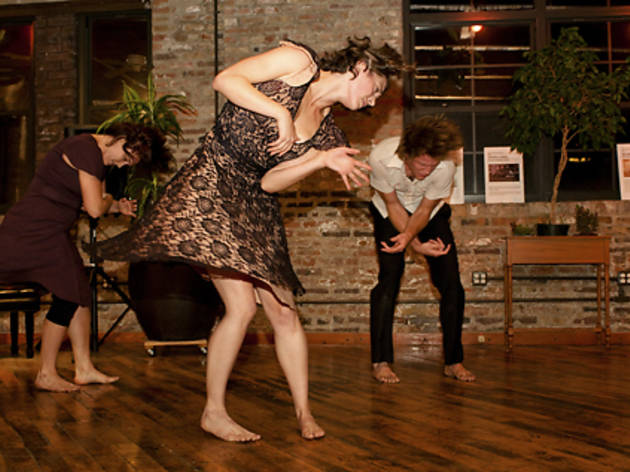 9/17
10/17
11/17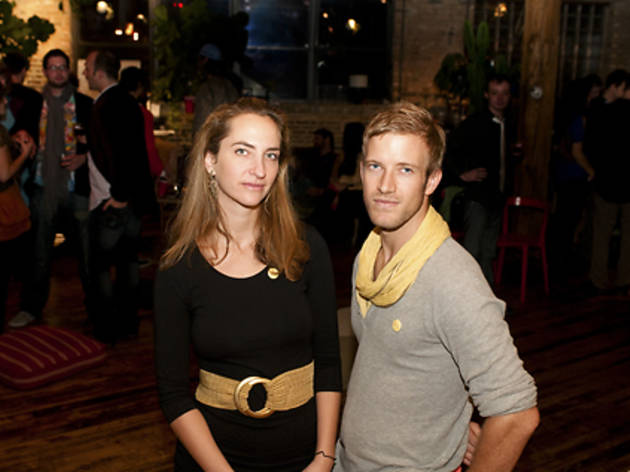 12/17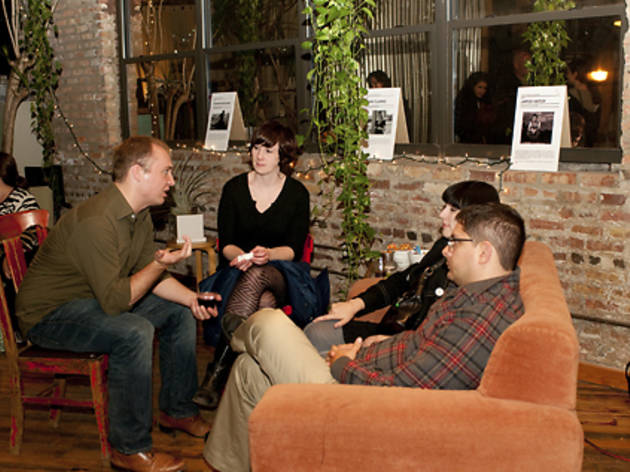 13/17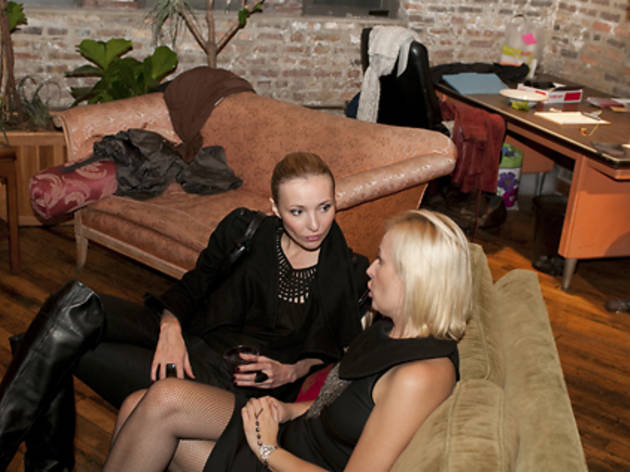 14/17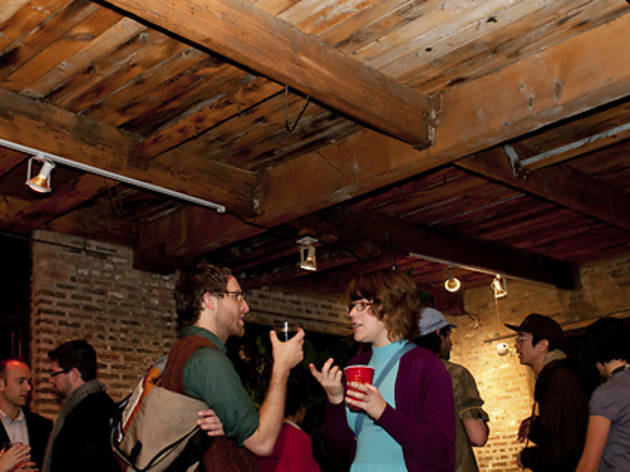 15/17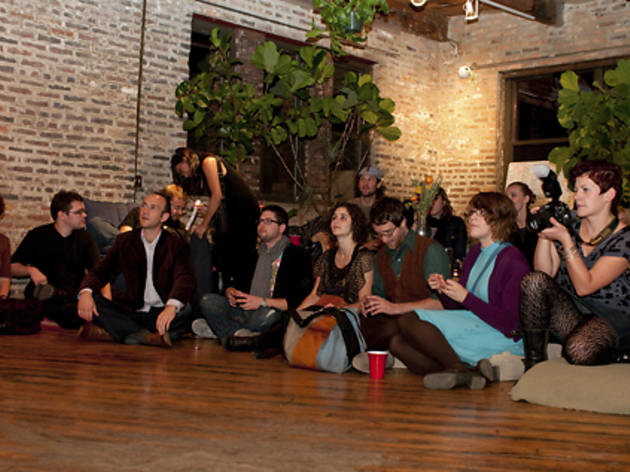 16/17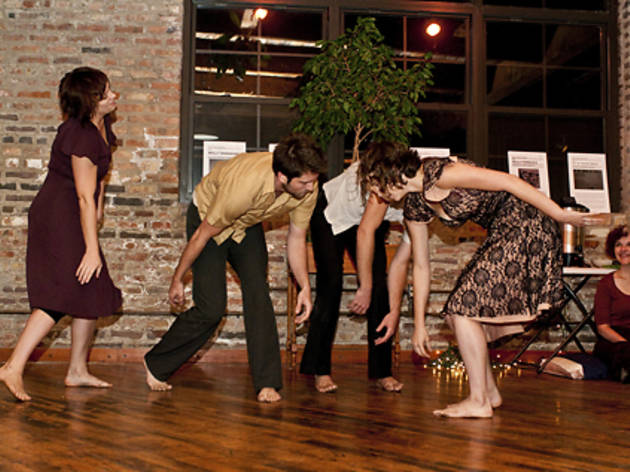 17/17
Sign in with your e-mail address at enough live performances and you'll end up on a lot of lists. High Concept sent me an invite to its fall open house (add your name via info@highconceptlaboraties.org), promising chamber music and contemporary dance for a suggested donation of $10, so one Friday I head to an anonymous corner near Goose Island to find a big brick building seemingly as dormant as the warehouses around it.
But I walk in to a spacious gallery filled with the UNITY Project. Floor-to-ceiling murals and a dozen canvases recast first graders from East St. Louis as tiny Michael Jordans on cereal boxes; proceeds will help their school purchase a video-based educational program called Arts Attack. In the space left over, an installation publicizes an upcoming production of Brecht's In the Jungle of Cities, and a documentary about dancer Molly Shanahan is projected onto a wall. I'm alone, so I follow the sound of chatter upstairs.
About 70 stylishly dressed thirtysomethings are enjoying wine, an ice-covered keg, and fancy bites like mini pumpkin muffins, curried carrot dip and bruschetta with beets and basil. When it's time to shut up and enjoy modern composer Nico Muhly's punchy chamber work, "How About Now," everyone does—not one cell phone rings. Ditto half an hour later, when four dancers from Shanahan's company, Mad Shak, perform an excerpt from their recent production. (Despite near-collisions with hanging plants and speakers, it goes off without a hitch.) Again, silent attention, enthusiastic applause, and the party is back in full swing. T. Rex's "Jeepster" plays.
On the roof, I find people inside a glass pavilion. The views of the Loop and the Near West Side are panoramic. "This is my favorite room in the city," someone says. Tipsy from a second beer on no dinner, I head back down for pulled turkey and cranberries on a crusty baguette. An impromptu dance party has erupted near the grand piano. It's like a wedding, I think. Or utopia.
The print version of this story did not clearly state that the $10 the writer paid for entrance was a suggested donation.