HotChocolate owner Mindy Segal shares her favorite Chicago memories
The pastry ace spent her teen years seeking out cool vintage finds and dancing to new wave.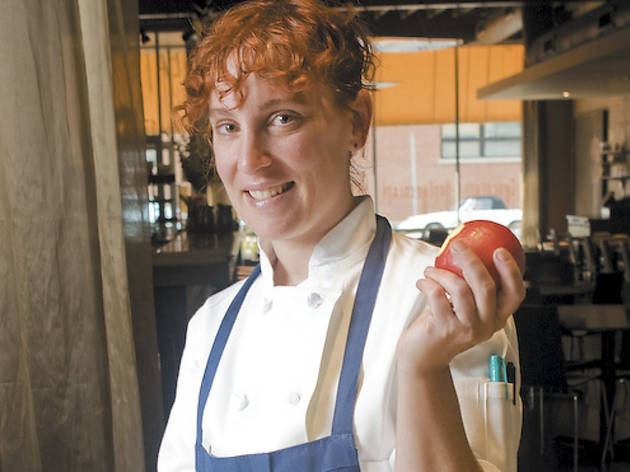 Years before her signature Chocolate #1 dessert introduced us to the combined powers of cocoa, caramel and housemade pretzel, HotChocolate pastry chef/owner Segal was sweet on a few other things: vintage clothes, dance clubs and alt-rock tunes. Born in Skokie and raised in Highland Park, Segal moved to Chicago proper in 1986, when she was 19. For the record: She may not rave at Neo anymore, but she'll forever rave about REM.
"I always felt like a fish out of water when I lived in Highland Park. As soon as I was able to drive, I would come to the city all the time. Even after school, I would get in my car and go.… I was sort of one of those kooky kids and I was really into thrift shops. There was this huge one on Clark right by Foster. I think the name of the man who owned it was Gus. If you knew him, he would let you go downstairs, and downstairs was this huge warehouse of incredible, incredible stuff. Cashmere sweaters, overcoats, leather jackets.
"…I had a fake ID so I could go to [Wrigleyville reggae club] Wild Hare and blues bars…. I used to love to go to Club 952 [Club 950, now closed]—I think that's what it was called. I'm so old I don't remember anything. I loved [goth/punk/new wave club] Neo back in the day. It was filled with lots of artists and cool people who were really into the dancing and the music. If you did that dance circuit, you would meet the same people [every week]. Monday was Neo—ladies' night. Tuesday was Exit. Wednesday was Smart Bar because it was ladies' night there. Clubs are different now. The people have changed. The '80s were the most fun time to go."