In memoriam: Mark Aguhar, 1987–2012
Remembering the artist Mark Aguhar.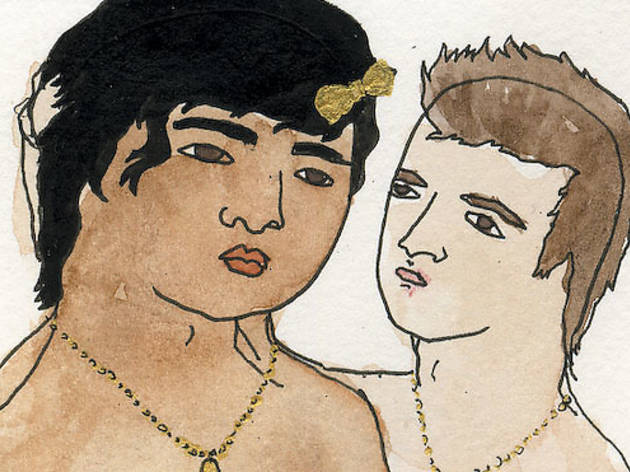 One day last summer, Mark Aguhar and I were crossing State Street at the same time—she was going one way, I was going the other. When we met in the middle of the road, I waved and said, "Hey, Mark." Mark—a genderqueer artist who assigned feminine pronouns to herself—looked confused but smiled and waved back anyway. It wasn't until a few blocks later that I remembered she and I had never met.
Last week, Aguhar committed suicide. She was 24. As someone who did not know Aguhar (but clearly believed he did), I reacted to the loss not as a friend or relative but as a fan. Queer blogs had led me to her art, which she most recently produced as an M.F.A. candidate at UIC. (As planned, her work will be on display during the school's thesis exhibition, "Torch Song," opening Tuesday 27.) She made photographs of her friends in their underwear, their hands bound in thick rope; videos of herself sitting in front of a crowd, telling stories; simple shots in which she stared expressionless into a webcam. I found Aguhar's work vivid and scary and sexy and smart and strong—and when I saw her out in the city, I thought I saw the same qualities in her.