International Tom Hanks Day | Sneak peek
The genial star has his own holiday.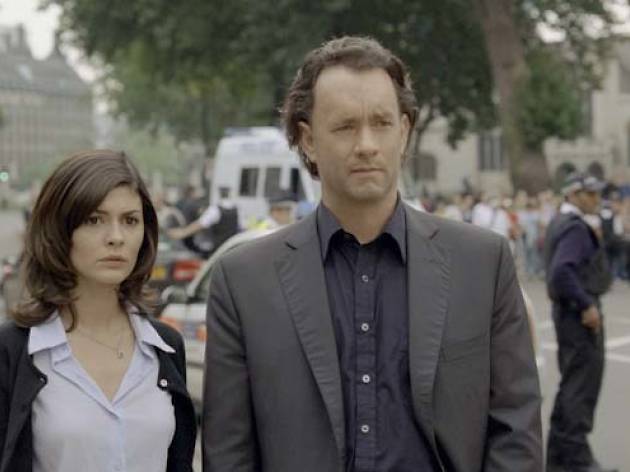 "It's funny—none of us are die-hard Tom Hanks fans." These are unexpected words coming from Kevin Turk, cofounder of International Tom Hanks Day, a four-hour fest of Hanks movies, drink specials and raffle prizes on Saturday 13. Turk adds, "We just love that he's this supernice, genuine guy."
Ten years ago, six bored Western Michigan University bros hatched the idea. "A friend of mine goes, 'Why don't we sit around and watch some Tom Hanks movies?' " Turk says. "Halfway through the day, we thought, We should do this again next year." For the day's second iteration, the friends printed T-shirts with baseball-style numbers corresponding with the years of Hanks's films (1988 for Big, 1995 for Toy Story). The third year, 300 to 400 WMU students attended.
Hanks's manager called the founders and told them Hanks loved what they were doing. The actor sent raffle items such as signed Wilson volleyballs and Toy Story tennis shoes. He also gave them a shout-out on Jimmy Kimmel Live! "When that happened, I thought, What's his favorite charity? We'll turn this into a fund-raiser," recalls Turk, who says the event has raised more than $20,000 for Lifeline Energy, which provides alternative energy in sub-Saharan Africa. In 2005, the party moved from Kalamazoo, Michigan, to Chicago.
In addition to screening Hanks flicks, this year's festivities include a photo booth, flip cup, arcade games, drink specials and signed paraphernalia. "I can't quote very many of his movies," Turk says, "but I can definitely stand for the fun times we've had."
International Tom Hanks Day happens Saturday 13 from noon–4pm at Uncle Fatty's Rum Resort (2833 N Sheffield Ave) and Headquarters Beercade (950 W Wolfram St); free.