Is it illegal to sell artifacts from landmark buildings?
A local store hocks a piece of the landmarked Uptown Theatre.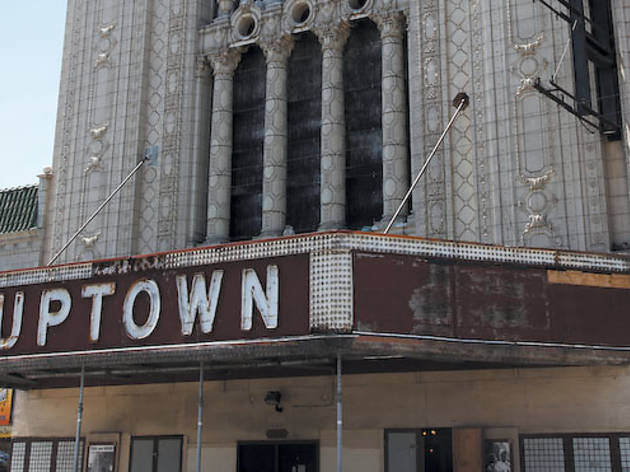 Q While perusing the website of a local architectural artifact store, I came across a bronze interior sign that came out of the Uptown Theatre. Given that the theater is on the Chicago landmarks list and the National Register of Historic Places, wouldn't the sale of such artifacts be prohibited? Would this be akin to the selling of stolen property?—Mike Medina, Woodlawn
A Dealing in artifacts from landmarks is legal as long as the item was purchased from or proffered by an owner before the building was granted the protected status. The ornate mens lounge sign fits that description, says Brian Janusheske, manager at the store in question, Urban Remains (1850 W Grand Ave, 312-492-6254), because it was removed before the Uptown Theatre became a landmark in 1991. "A lot of times these buildings before they become landmarks have undergone some renovation over the years, and the owners will scrap items to make the interior more modern at the time," he says. "These features often make it into the open market." While acknowledging that most salvagers are lawful, Preservation Chicago director Jonathan Fine says local shops selling stolen artifacts from landmarked buildings, wittingly or not, is an ongoing issue; the pieces are fetishized by some collectors as forbidden fruit. "There is a submarket for architectural ornaments, unfortunately," Fine says. "More than gray, it's actually a black market." Robert Boin of the Landmark Uptown Theatre Corporation, the group that has kept the theater's valuables in safe keeping since a devastating mid-'90s break-in, still carries a list of the stolen features. "Whenever I go antiquing," Boin says, "I can spot them." Boin talks with the owners, then calls the cops.