Japanese kaiseki | Steal vs. splurge
Which kaiseki offers the best value: L2O or Sakura?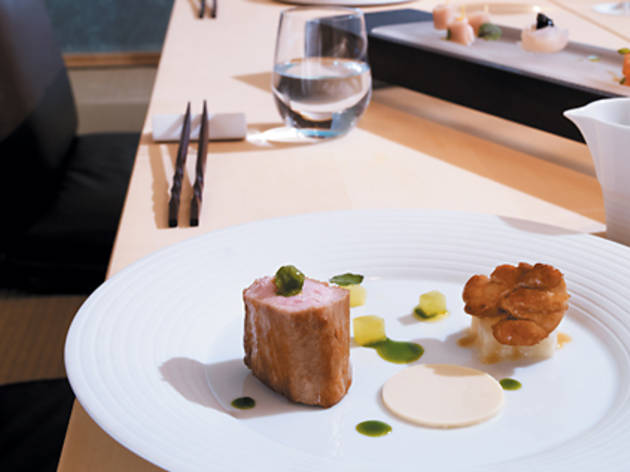 1/2
Photograph: Brendan Lekan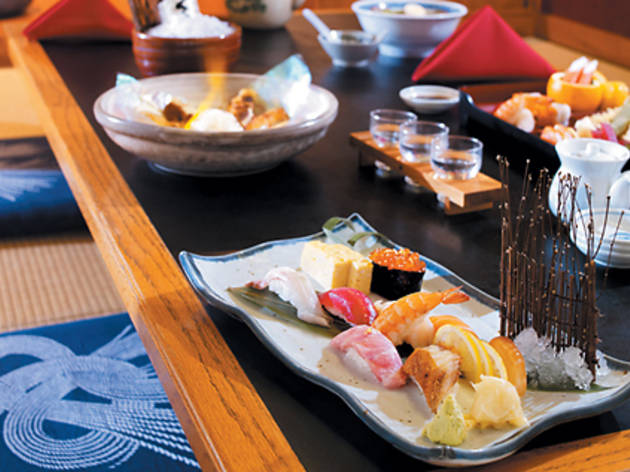 2/2
Photograph: Brendan Lekan
SPLURGE 12-course meal at L20 (2300 N Lincoln Park West, 773-868-0002), $225
STEAL 13-course meal at Sakura (105 S Main St, Mt. Prospect, 847-577-0444), $120
The prospect of entering a tranquil washitsu room to enjoy a private three-hour meal of delicate and delicious food while perched on cushions atop grass tatami mats entices plenty of people to drop major cash at L20. There, kaiseki—an elaborate, centuries-old Japanese ritual that presents seasonal vegetables and seafood in a parade of artistic dishes—runs $225 a person. Trek out to the 'burbs to Sakura, and you'll be led to one of seven private washitsu rooms by the kimono-clad Toshiko, who's been watching over the primarily Japanese clientele for 30 years. Call ahead and arrange the details of your personalized kaiseki: traditional or contemporary, six to 13 courses, and all manner of minutiae, such as whether you'd like the chef to include sea urchin or ice fish, depending upon the season. The cost varies in relation to quantity and obscurity of the ingredients, but ranging from $60 to $120 per person, it's a drop in the bucket compared to L20. Of course, you might not find "uni emulsion" or lamb tartare with pickled mango at Sakura, but sometimes it pays to go old school.
Money saved with steal: $105
---
CHEAP TIP
More restaurant match-ups
Molecular
SPLURGE Alinea (1723 N Halsted St, 312-867-0110). $195 20-course degustation.
STEAL Bonsoiree (2728 W Armitage Ave, 773-486-7511). $85 for eight courses (Tue–Fri).
Locavore
SPLURGE North Pond (2610 N Cannon Dr, 773-477-5845). Average main course: $35.
STEAL Lula Cafe (2537 N Kedzie Blvd, 773-489-9554). Average main course: $15.
Mexican
SPLURGE Topolobampo (445 N Clark St, 312-661-1434). Average main course: $37.
STEAL Chilam Balam (3023 N Broadway, 773-296-6901). Average main course: $13.
French
SPLURGE Café des Architectes (20 E Chestnut St, 312-324-4063). Average main course: $29–$38.
STEAL Le Bouchon (1958 N Damen Ave, 773-862-6600). Average main course: $17.