Kasia Giarczynska, 22
Student documents Chicagoans' object fetishes.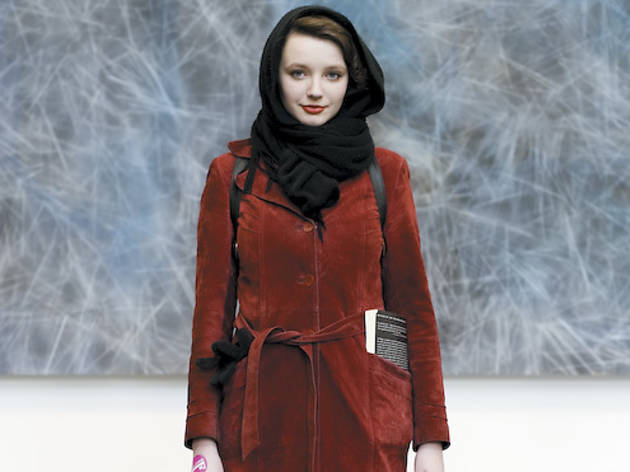 Museum of Contemporary Art
It's Tuesday, the MCA's free day. Yeah, I'm meeting a friend who moved here two days ago and found out about the freebie day. I haven't been here for a while even though I live in the Gold Coast. It's unfortunate that we tend to take for granted all the things going on around us. I've been so busy with school.
Where do you go? At Roosevelt I study writing and English literature, and at SAIC I study 16-millimeter film production.
Wow, doubling up! What are you working on? It's a little strange. It's a documentary about Chicagoans' object fetishes—like secret, cherished, sentimental things that give them pleasure.
Like what exactly? A woman I filmed a couple weeks ago had a sentimental attraction to bright lights. One guy has mounds of latex and weird children's toys that are stuffed with cotton but covered in latex. These obsessions are hard to explain. They're definitely very sexual. All of these people have really professional jobs, too. The first guy I met is a 26-year-old graphic designer who, twice a week, puts a tarp out in his living room and covers himself in clay. [Laughs]
How did you find them? Craigslist, of course.
Is there an object you fetishize? Yeah, I have these dolls that I've been making that are similar to what are called Venus figures, prehistoric dolls made out of clay that are, like, fat women. They're kind of grotesque, actually, and I can't touch them or hug them enough.