Late great heroes
They may be gone, but their legacies are not forgotten.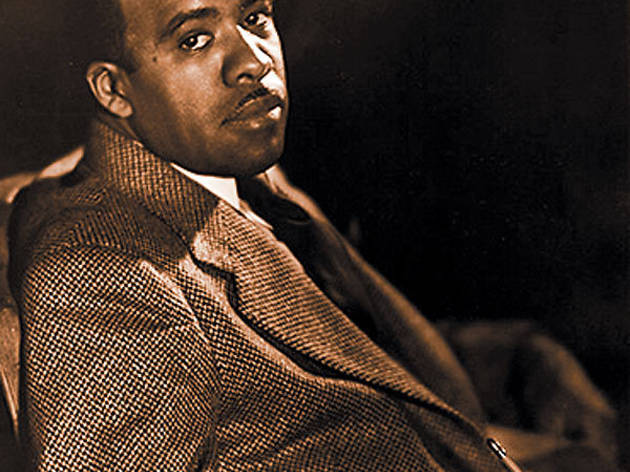 ART & DESIGN
LeRoy Winbush15–2007
During his long and distinguished career, Winbush designed graphics and exhibitions for clients ranging from Ebony to LaSalle Street's most prominent banks—paving the way for other black designers.
BOOKS
Nelson Algren09–1981
Algren became best known for bringing Chicago's back streets to life with novels like The Man with the Golden Arm and Never Come Morning. But it's his poetic Chicago: City on the Make that remains a must-read for any Chicagoan.
CLUBS
Ron Hardy58–1991
At clubs like Chicago's Muzic Box in the '70s and '80s, Hardy aggressively combined disco, soul, Italo, new wave and funk, often pitching records dramatically or incorporating his own edits. Few DJs took as many chances.
COMEDY
Viola Spolin06–1994
Before Del Close and Paul Sills, there was Spolin (Sills's mother, in fact). She developed unscripted "theater games" in the '40s, which she taught to creatively hungry Compass Players members in 1955. Improv comedy ensued.
DANCE
Jimmy Payne Sr.05–2000
In the 1940s, Payne's Afro-Cuban dance and music show, Calypso Carnival, was a huge hit at the Blue Angel on Rush Street. A genius tapdancer, he's a legendary mentor to generations of Chicago dancers who carry on his vibrant style.
Gene Siskel46–1999
We may not have always agreed with his opinions, but, along with his reviewing partner Roger Ebert, Siskel put Chicago on the national radar when it comes to movies. He helped take this town from flyover country to the home of the two most-watched critics in the country.
GAY & LESBIAN
Henry Gerber92–1972
The German-born Chicagoan started the first U.S. homophile organization, the Society for Human Rights, in Chicago in 1924. He was eventually publicly disgraced for his efforts, but he set the stage for later gay-rights groups.
KIDS
Bob Bell | (1922–1997)
The one-time radio announcer was best known for playing the original Bozo the Clown during Bozo's Circus on WGN five days a week from 1961 to 1984. His orange wig and blue suit etched a place in the memories of generations of Chicagoans.
MUSEUMS & CULTURE
Jane Addams60–1935
The woman whose settlement house has been locally immortalized is also credited with the creation of juvenile court, ending child-labor, pushing for women's right to vote and winning that little thing called the Nobel Peace Prize.
MUSIC
Curtis Mayfield42–1999
The Wells High dropout revolutionized rhythm & blues through his sweet falsetto and righteous funk, but it was his message that truly shook the world—from fueling civil-rights marches with "Keep on Pushing" to exposing the dirt under the inner city's nails with "Pusherman."
OPERA & CLASSICAL
Georg Solti12–1997
The Hungarian-born conductor tapped his wand for 999 Chicago Symphony Orchestra performances, took the symphony on its first international tour and solidified the CSO's world-class status with a string of seminal recordings.
RESTAURANTS & BARS
Abby Mandel Meyer | (1932–2008)
As a cookbook author and newspaper columnist, Mandel Meyer championed fresh, local foods long before the concept became hip. And as founder of Green City Market, she made it easy for converts to practice what she preached.
SHOPPING
Marshall Field34–1906
The founder of the department store is credited with coming up with basic retail practices such as giving out refunds and maintaining consistent pricing. Besides, without him, what would Macy's have taken over?
SPORTS
Walter Payton54–1999
Mike Ditka, Payton's longtime coach with the Bears, said it best when he described the nine-time Pro Bowler as the greatest football player he had ever seen (we'd be quick to agree), but an even greater human being.
THEATER
Ben Hecht94–1964
When Chicago reporter Hecht and pal Charles MacArthur turned their tabloid experiences into the play The Front Page—which then became the screen gem His Girl Friday—the country's view of news, working women and Chicago political corruption changed forever.
TV & DVD
John Belushi49–1982
The Chicago-born Second City performer had an unparalleled gift for physical comedy; there's a reason Saturday Night Live was able to milk so many samurai sketches out of him in the early days of the show.