Leila Kekhia, 25
Jon Stewart restored her sanity—and her contact with a lost crush.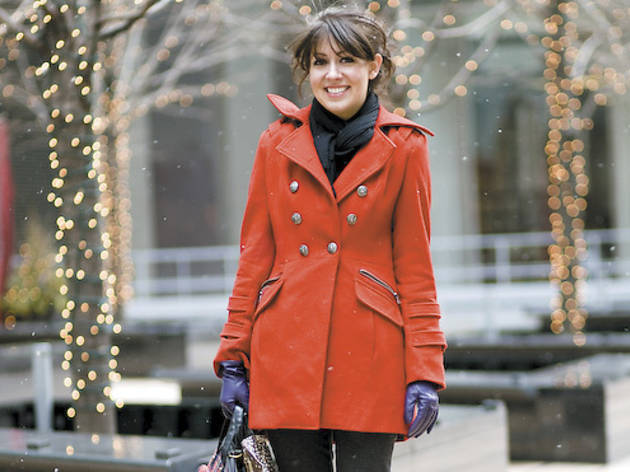 Dearborn and Madison Streets
What's up? I was doing some Christmas shopping, and it quickly turned into personal shopping! [Laughs] I bought some sweaters because I just moved here from Dallas in July and had no winter clothes.
What brought you to Chicago? My company in Dallas did a merger and, unfortunately, I was laid off. My boyfriend lived in Chicago, so it was time to stop doing the long-distance thing.
LDRs seem tough. We had a little back story going into it. We actually went to college together. But he had a girlfriend in school when I met him. It was a freshman-crush-from-afar thing.
How did you reconnect? I was in Washington, D.C., last October for the Jon Stewart Rally to Restore Sanity. I did a Facebook shout-out because it was Halloween weekend: If anyone wants to party, let's go out! He happened to be in D.C. doing some work training, and he actually text-messaged me. I did not have his number saved, so I went and met what was a random person. I knew it was someone I went to school with because we had a little convo, but I couldn't figure out who it was. It ended up being him! And we hit it off. So that's my fairy tale!
What are your plans for the holidays? I'm bringing my boyfriend to Dallas with me. He has yet to meet my parents, so they're curious to see if he's real.
Is he nervous? No, he's a talker, so he'll win them over. They've come to visit in Chicago several times, but he travels so much for work that they've always missed him. My mom is convinced he's not real. I'm going to prove her wrong!