You could live inside an old church in Logan Square
This three-bedroom, 2.5-bath home for sale in Logan Square is on repurposed holy land.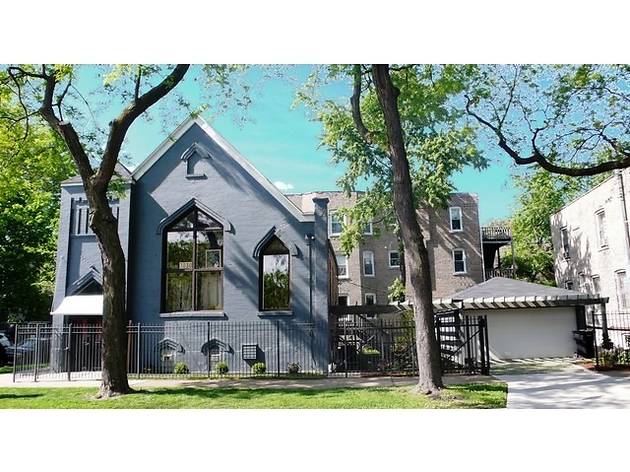 VHT Studios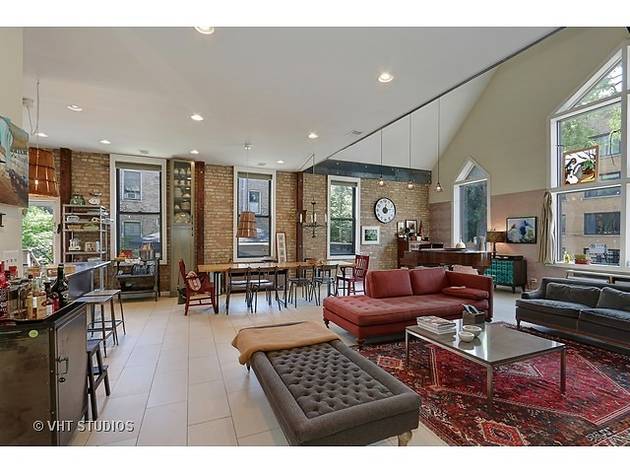 VHT Studios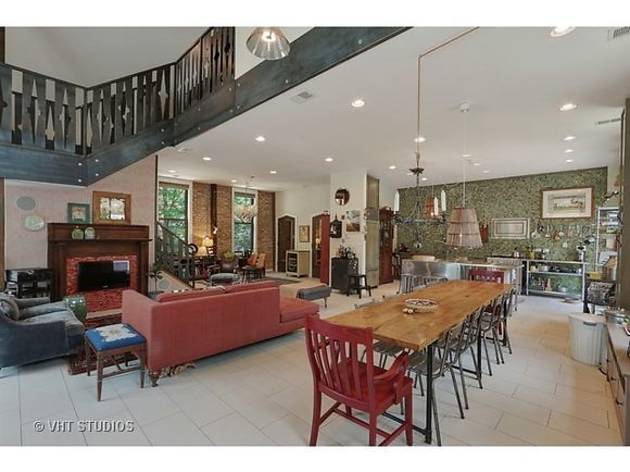 VHT Studios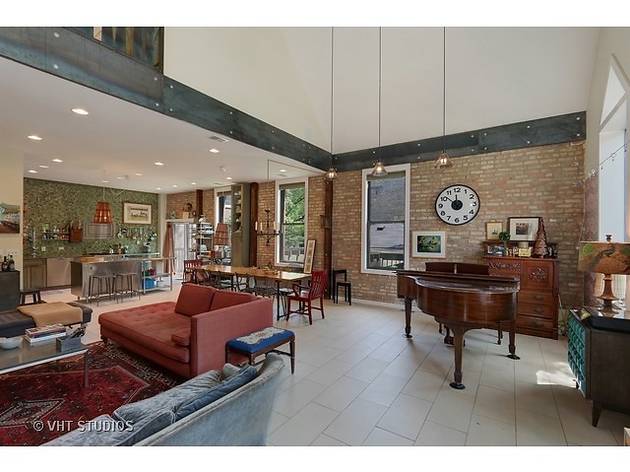 VHT Studios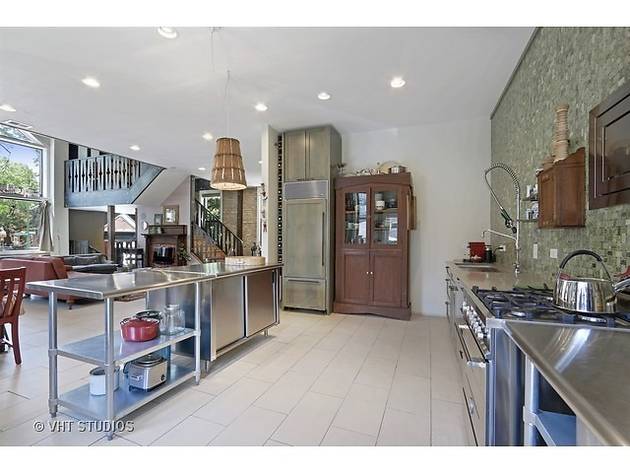 VHT Studios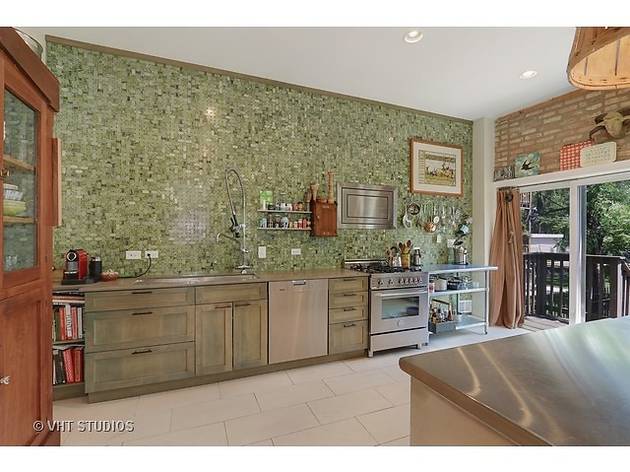 VHT Studios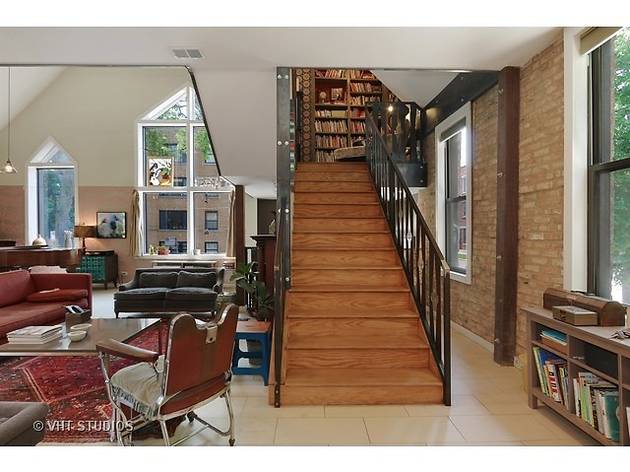 VHT Studios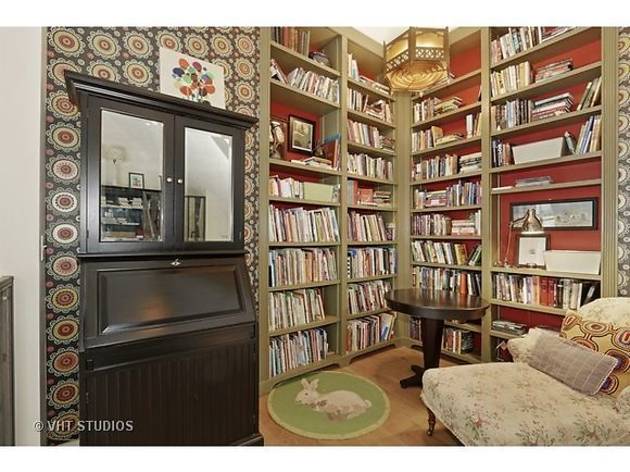 VHT Studios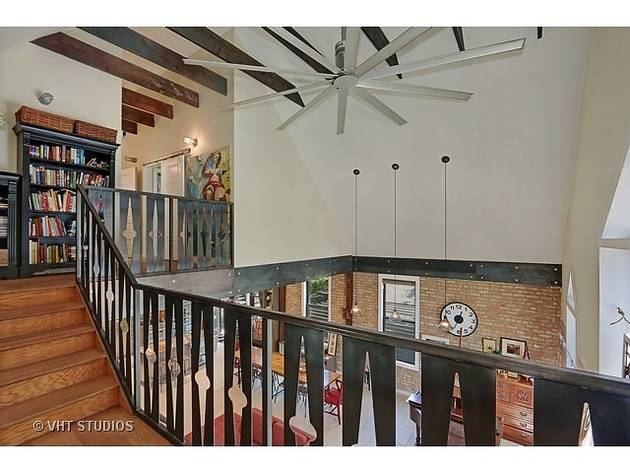 VHT Studios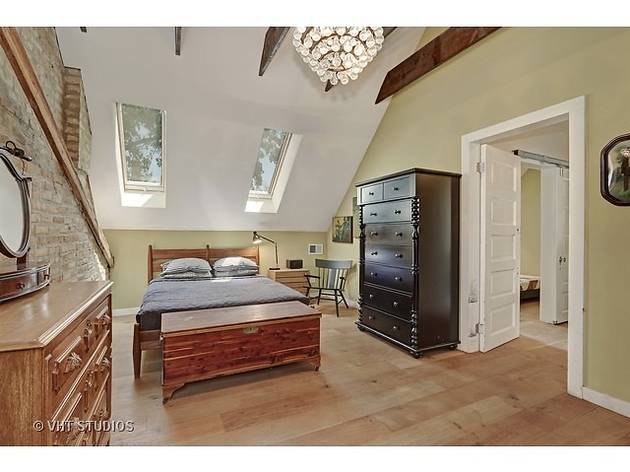 VHT Studios
RECOMMENDED: Chicago apartments guide

Sitting on the corner lot at 3030 W. Cortland St. in Logan Square is an absolute beauty of a home. For a price of nearly $1 million, it can be yours.
For the rest of us, eye candy will have to do.
The home is a former church. Built in 1920, the building with its slate-painted frontage is just a short walk from scenic Humboldt Boulevard and the fantastic, often tragically overlooked Palmer Square. The square contains a shaded park that's several blocks long and lined with fashionable homes—a perfect space for joggers, dogs and summer picnics.
Any vestige of the home's former status as a house of worship has returned to the Heavens. Modernist furniture makes the most of the spacious, open-concept layout and vault-ceilinged interior. Not a pew or alter is to be seen.
A stretch of exposed brick wall connects the kitchen, dining and living areas. Ample counter space in the kitchen is a welcome break from the cramped kitchens so prevalent in Chicago. A tile backsplash which would normally run in a strip below a set of wall cabinets is done away with, instead preferring to extend colorfully to the ceiling.
Did we mention there's a fireplace? And a small reading nook on the landing leading upstairs to the three bedrooms, two of which contain skylights?
The yard isn't necessarily anything to write home about, but then again neither are most yards in Chicago. It does, however, come with a wood pergola excellent for training a grape vine above the lawn. Once fully-grown, the vine would give some relief from the summer sun, as well as an attractive green crown. For the gardener: perhaps a spread of hanging cucumber vines is more suitable.
If you can afford the $849,000 price tag, this home is a gem.