Louis' Groceries
A South Side market studies customer choice.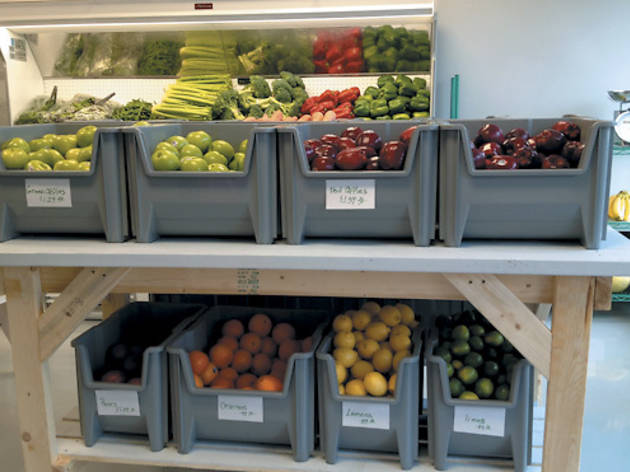 The food-desert problem is more than just an access issue. Build a store that sells fresh fruits and vegetables in a grocery-poor place, and customers won't necessarily come. "You're not going to start eating healthier purely because a store is in your neighborhood," says Terri Zhu. She's an alumna of the U. of C.'s Harris School of Public Policy and the program director of Louis' Groceries (7604 S Cottage Grove Ave, 773-994-6143), a nonprofit grocer that opened in December in Greater Grand Crossing.
With its gleaming white tile floor and aisles of neatly stocked shelves, the experimental market is being used to develop a business model that can efficiently supply nutritious food to low-access areas. And chiefly to study what motivates customers to put, say, broccoli in their carts instead of Butterfingers.
"We watch adults who just sat in on a nutrition class here purchasing a bag of chips or a candy bar on the way out," Zhu says. "So our feeling is that education can be effective, but economic incentives—like drastically reducing the price of fruit juice with respect to less healthy drinks—are as, if not more, effective."
Over the next two months, Louis' Groceries will start mailing coupons to nearby residents and passing out pamphlets "to compare the shopping habits of someone who receives a coupon or a brochure about healthy items and recipes to someone who doesn't," Zhu says. Customer-savings cards will help track people and their purchases—the fresh produce and the junk food. The store stocks both "for business and research reasons," she says. "Junk food is not going to be banished from the world, so if you want people to eat healthier, they're going to have to choose."