Mad match
When these people speak, everybody's listening. Pair these quotes to the notable Chicagoans who nobly uphold the Windy City's windbag rep.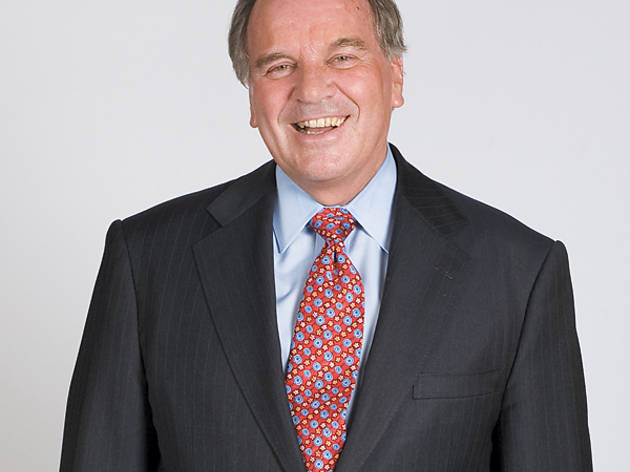 Harry Caray | Jesse Jackson | Oprah Winfrey | Mayor Richard | M. Daley | Carol Moseley Braun | Kanye West | President Barack Obama | Rod Blagojevich | Ozzie Guillen
1. If a rat is on your sandwich, you hope to know it before. If a mouse is on your salad, it's common sense.
2. He never even smelled a jock in the big leagues.… I was a better player than him, I have more money than him, and I'm better looking than him.
3. Booze, broads and bullshit. If you got all that, what else do you need?
4. I fucking busted my ass and pissed people off and gave your grandmother a free fucking ride on a bus. Okay? I gave your fucking baby a chance to have health care. …What do I get for that?
5. It's just a group of people, yuppies and yippies and hoppies or whatever they call them, I don't know. Who are they? Are they worried about the moon coming out or something?
6. I got into doing beats for the video games I used to try to make. My game was very sexual. The main character was, like, a giant penis. It was like Mario Brothers, but the ghosts were, like, vaginas.
7. See, Barack been talking down to black people. …I want to cut his nuts off.
8. If I lose, I'm going to retire...practice law and wear bright leather pants.
9. What's he doing up there? He's a jackass.
10. You're not even a pimple on your daddy's ass.
11. If I put this [bayonet] up your butt, you'll find out how effective it is.
12. My vajayjay is painin'!
BONUS ROUND
"It's wonderful to be here in the great state of Chicago."
ANSWERS 1. Daley 2. Guillen 3. Caray 4. Blagojevich 5. Daley 6. West 7. Jackson 8. Moseley Braun 9. Obama 10. Guillen 11. Daley 12. Winfrey Bonus: Dan Quayle