Mayor-elect Rahm Emanuel shares his favorite Chicago memories
The mayor-elect takes a trip down memory lane (also known as State Street).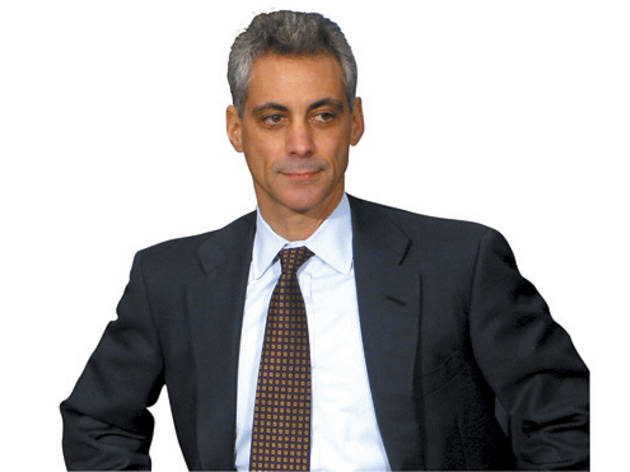 Emanuel—you might know him as Chicago's mayor-elect—grew up with two brothers on Buena Avenue in Uptown before moving to the suburbs and, eventually, to Washington, D.C., where he's held jobs as a congressman and, of course, President Obama's chief of staff. Although the 51-year-old now calls Ravenswood Manor home, in his younger years, you were far more likely to find him innocently sipping a milkshake at Woolworth's on State Street—or (somewhat less innocently) sipping an ambiguous blue drink at his mother's rock club.
On birthday treats
"On our birthdays when we were growing up, you got out of school and you went down to Marshall Field's and you went to have lunch on the seventh floor, at the Walnut Room. Then you walked across the street to the Woolworth's that was on State Street to visit [my great-aunt]. Now, we called her Aunt Gitti—her name was Gertrude—she was one of the original family members on my mother's side of the family that came to America [from Ukraine].… [We'd] visit Aunt Gitti at the [soda] counter at Woolworth's…where she worked for 15, 20 years."
On his mother's club
"[My mom owned a club] called the Daisy Patch [in Edgewater]. It was a club where aspiring bands would play. I used to go Friday nights with my mom. I used to get the blue drink, whatever the hell was in that blue drink—I think they just put sugar, water and some coloring. And I thought I was really cool. I'm talking about second grade, third grade. I'd be home by 9 o'clock. My mother would have my uncle take me home."