Mini walk: High Fidelity tour
John Cusack puts a Windy City stamp on the 2000 film adaptation of the lovelorn Nick Hornby novel, by setting it in Wicker Park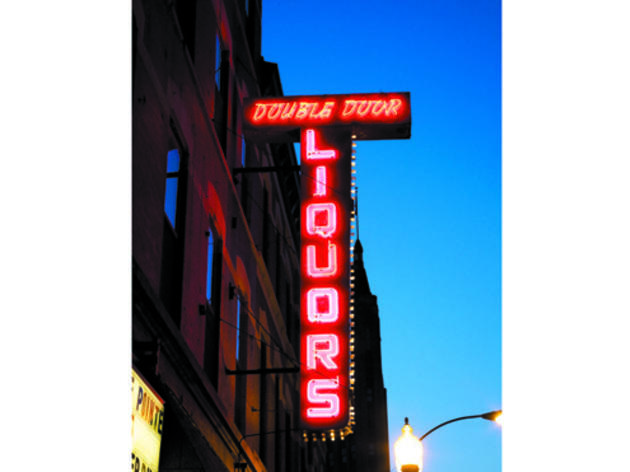 1 Start your walk commemorating the 2000 film adaptation of Nick Hornby's novel at Rainbo Club (1150 N Damen Ave, 773-489-5999), where John Cusack's character, Rob Gordon, in a moment of clarity (or naïveté), proposes to Laura, the gal he's trying to win back, over a lunchtime drink.
2 Take Damen north to North Avenue, then make a hard right onto Milwaukee Avenue. It's onstage at the Double Door (1572 N Milwaukee Ave, 773-489-3160) where Jack Black's character stuns his colleagues by pulling off Marvin Gaye's "Let's Get it On."
3 Continue south on Milwaukee Avenue. Earwax Cafe (1561 N Milwaukee Ave, 773-772-4019) gets a little screen time during a flashback scene, when Rob pines for No. 3 in his "Top 5 Breakups" list—a siren named Charlie, played by Catherine Zeta-Jones.
4 The boarded-up storefront farther south and across the street, at 1514 North Milwaukee Avenue, served as the exterior of Rob's record store, Championship Vinyl, evident when he chases out a pair of shoplifting teens. But those on the hunt for "deleted Smiths singles," as Rob identifies his customers, had better try nearby Reckless Records (1532 N Milwaukee Ave, 773-235-3727).