Modern Home Tours
A house tour shines the spotlight on recently built residential marvels.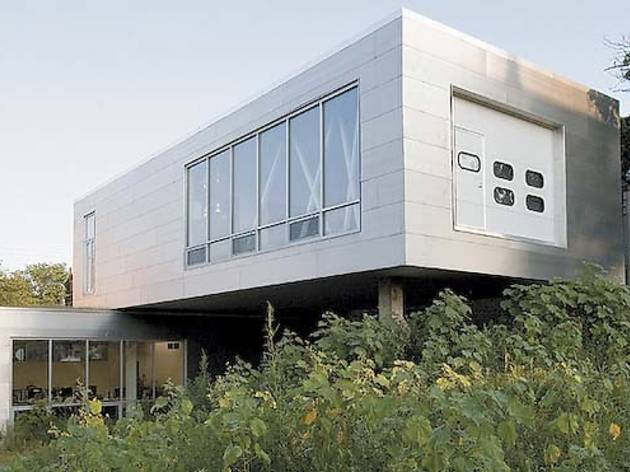 We may live in the age of Dwell, but for many Americans new architecture is still an acquired taste. That's why a new house tour aims to shine the spotlight on more recently built residential marvels.
After increasing the visibility of modern residential architecture in cities from Venice, California, to Fayetteville, Arkansas, Modern Home Tours is kicking off its inaugural Chicago edition on June 23, 11am–5pm. "Chicago was a no-brainer for us. Chicago was, in many ways, where modern architecture began," says Ingrid Spencer, consulting organizer for the Austin, Texas–based tour company.
Take a self-guided tour through eight houses ranging from a sleek white townhouse in Bucktown with a dramatic double-height living room designed by Alexander Gorlin to an industrial-inflected live/work space built on a hill of recycled construction debris in Bridgeport by UrbanLab. "The range of houses included reflects the tremendous innovation happening here," Spencer says.
The tours are a win-win for all involved. Participants learn about the latest ideas in residential architecture. Architects show the public the possibilities of design—what their individual practices can do. And homeowners gain prestige for their already eye-catching properties. A $30 ticket grants admission to all eight homes, and the architects will be present to answer questions and share anecdotes.