More amenities, higher prices at the revamped Logan Theatre | The scene
Under new ownership, the Logan Theatre gets restored.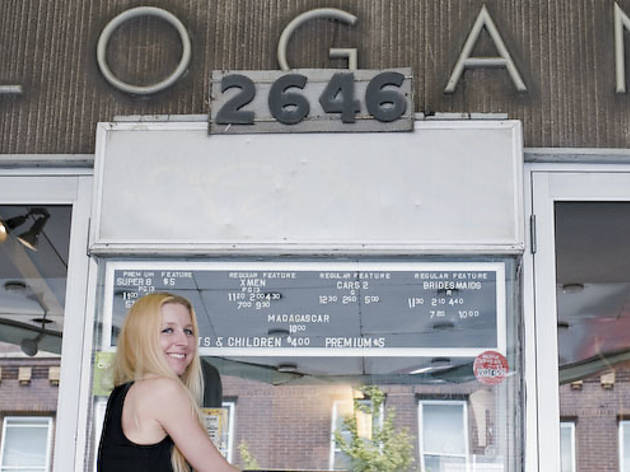 August 2, 2pm While its neighbor, the Harding Theatre, closed in the early 1960s, the Logan Theatre (2646 N Milwaukee Ave, 773-252-0627) stayed in business by showing films of interest to the 'hood's Eastern European residents. Recently, the theater has catered to Logan Square by showing second-run action and kid flicks for cheap. Now, a change in ownership is revamping not only what's projected (more Indiewood films), but the building itself. Mark Fishman, who bought the 96-year-old theater last September, plans to swap out the disheveled seats, refine the Art Deco interior, include more local vendors and a full-service bar at the concession stand—and even light up the four-screen theater's sign that's been dark for decades. He also intends to restore a striking stained-glass window hidden by panels above the ticket booth that a longtime employee revealed to Fishman, president of the property-management firm M. Fishman and Company. (The rehab will begin in early fall.) While ticket prices won't be $4 anymore (but still reasonable at $5–$8.50), moviegoers are already enjoying the new lineups, which recently included late-night showings of Casablanca, Clerks, Pulp Fiction and Scarface—and a $1 kid-movie fest, which runs through Wednesday 17.