New 2011 Chicago hotels | Radisson Blu Aqua Hotel and PUBLIC Chicago
You don't have to be an out-of-town guest to enjoy local Chicago hotels. According to two concierges, these new hotels offer perks to locals.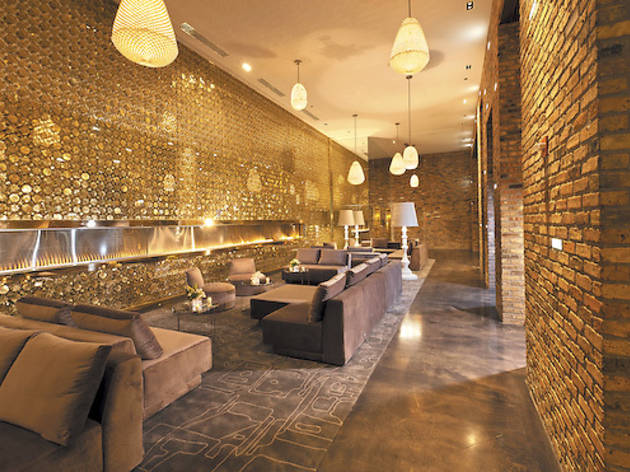 1/5
Photograph: Chris Close
Radisson Blu Aqua Lobby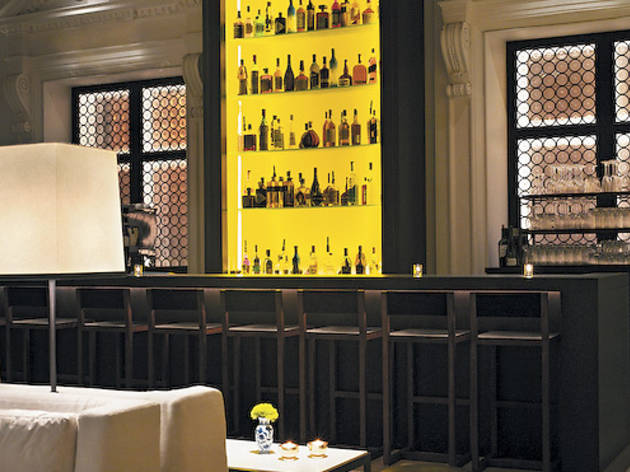 2/5
Public Chicago Hotel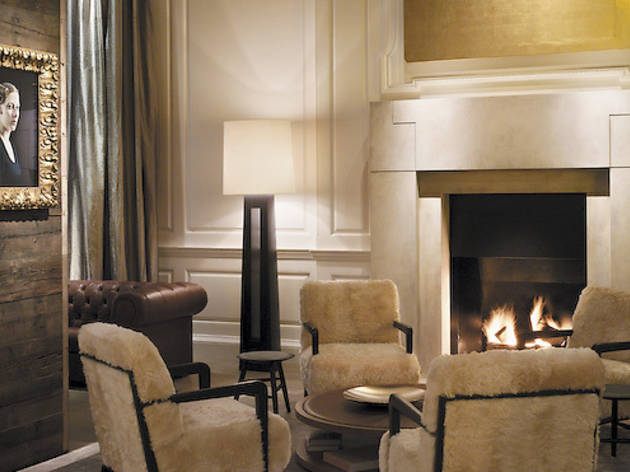 3/5
Public Chicago Hotel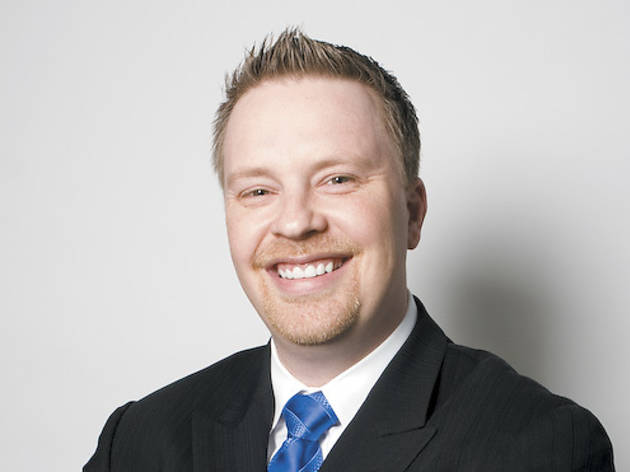 4/5
Photograph: Andrew Nawrocki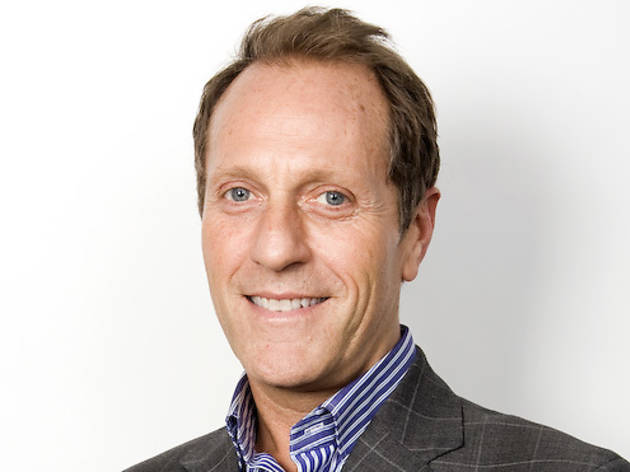 5/5
Photograph: Andrew Nawrocki
Two swanky hotels recently opened in Chicago. Each houses out-of-town guests in luxe accommodations, but both also boast publicly accessible historic buildings, chic lobby spaces and multiple bars. How can you best use the hotel as a local? Two concierges give you the inside scoop.
PUBLIC Chicago
1301 North State Parkway
Concierge
Todd Stablein. The veteran retail and concierge worker hates being glued to a chair, so you'll find him giving hotel tours or lounging at a communal table in front of the chandelier art installation.
Hotel atmosphere
According to Stablein, glam-connoisseur Ian Schrager did a 180 and concentrated on "inclusivity" in PUBLIC, the first of Schrager's planned boutique-hotel chain. The famed former Ambassador building's 1920s wood features received a coat of white paint; simple furniture in shades of white rests on reused floorboards. But the casual, "inclusive" concept is deceptive: The hotel lobby and bar sport gold-plated accoutrements, on weekends around 8:30pm the lights dim and the place fills to capacity, and you're lucky if you land a reservation at the hotel's Pump Room three weeks in advance.
Best seat in the house
Two lobbies—dubbed the Living Room and the Library—offer communal tables with electrical outlets and free Wi-Fi. Stablein says he sees laptop-toting neighborhood denizens nabbing seats and ordering pastries from the lobby's coffee bar.
Secret perk
A hidden Ottoman-inspired screening room offers bottle service at night, and, on weekends starting around 7am, free cartoon screenings for hotel and neighborhood families.
Favorite drink
La Colombe's Pure Black ($ 3.50), a dark iced coffee pressed for 16 hours in stainless-steel containers.
Radisson Blu Aqua Hotel
221 North Columbus Drive
Concierge
Ken Sullivan. The longtime concierge stands at a podium and keeps an iPad and printer near him so he can print out reservations or directions.
Hotel atmosphere
European hotel-chain Radisson Blu bestowed Chicago with its first branch, which opened November 1 in Jeanne Gang's famed Aqua Tower. The lower-level lobby greets guests with a 50-foot fireplace and lounge area where servers offer coffee, food and cocktails. Sullivan says many of the building's residents see the hotel lobby as a glorified coffee shop for morning joe.
Best seat in the house
"Each section is like a mini living room," Sullivan says about the lobby's couch clusters. "You don't feel like you're in a large setting."
Secret perk
Those staying at the hotel can meditate in a Zen garden, rake and all. Roof deck barbecue grills on the third floor keep travelers from getting eat-out fatigue.
Favorite drink
A Negroni—Campari, gin and sweet vermouth ($12)—complements the classic Italian menu of the hotel's resto, Filini.