How to get tickets to the NFL Draft in Chicago
On the weekend of April 28, the NFL Draft will come to Chicago for the second consecutive. Here's how to buy or win tickets.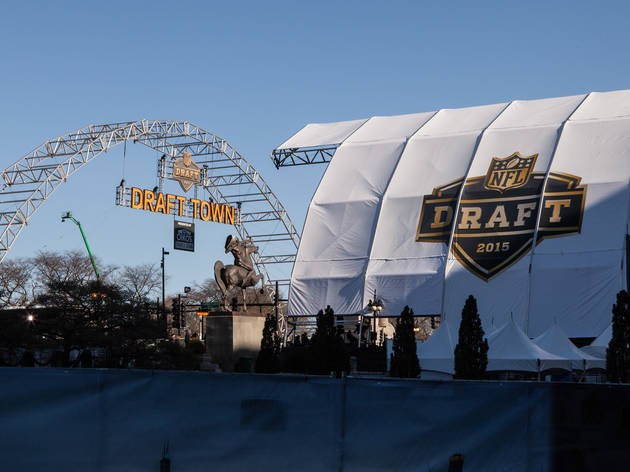 The NFL Draft is coming back to Chicago, whether we want it or not. Grant Park will be turned into a football fan's dreamworld. The Auditorium Theatre will host the banquet-style draft announcements that pigskin aficianados have come to know and love. Locals will get the chance to "Bear Down" with some of the team's legends in Millennium Park.
Tickets to the draft ceremony in the Auditorium Theatre were only available by raffle, so getting into there is a pipe dream. However, football fans will have plenty of opportunities to take in the weekend's fun.
Here's the scoop on getting access to all of the festivities surrounding the draft.
NFL Draft 2016 tickets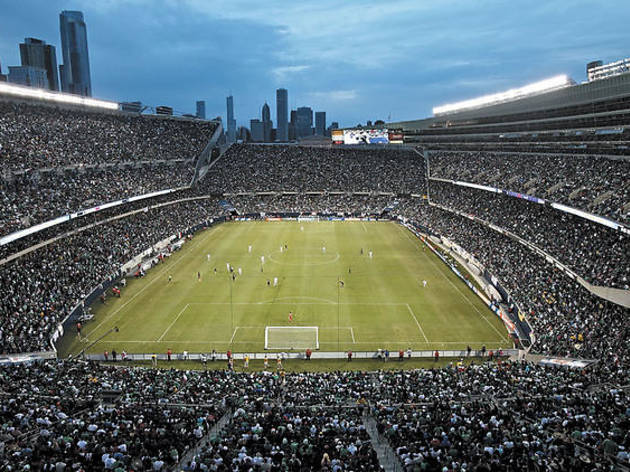 The Bears will be hosting a draft party at Soldier Field
If you want to avoid the fans hailing the NFL's 31 other teams at Grant Park, you can purchase a ticket to the Bears' Miller Lite Draft Party at Soldier Field on April 28. It costs $25 for a general admission ticket, and $45 for reserved seating in the United Club. Attendees will be able to participate in a whole mess of football-oriented activities on the field, grab autographs from their favorite players and be treated to a fireworks show while watching the draft results roll in on the stadium's massive video boards.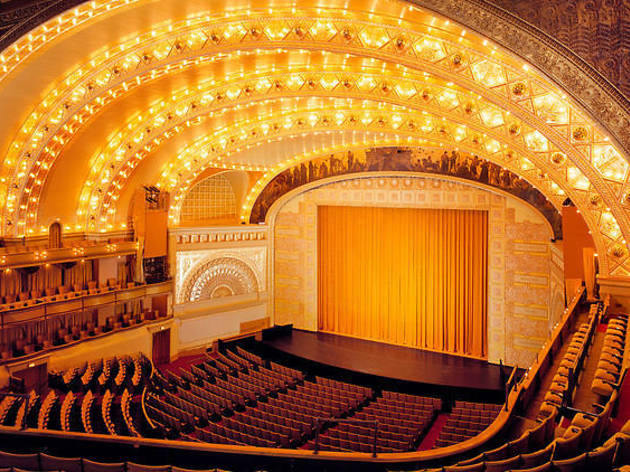 Register to become a seat filler
If you want to be in the heart of the NFL Draft's action, you don't have to be a prospect. The league is partnering with 1iota to offer a limited number of tickets to seat fillers (they're calling them "Drafted Fans."). You can get put on the waitlist here, and you'll have the chance to win access to the red carpet where prospects NFL players will walk into the Auditorium Theatre while participating in live TV interviews. There are also a limited number of "seat filler" tickets avialable for Thursday and Friday of the draft, as well as access to Selection Square.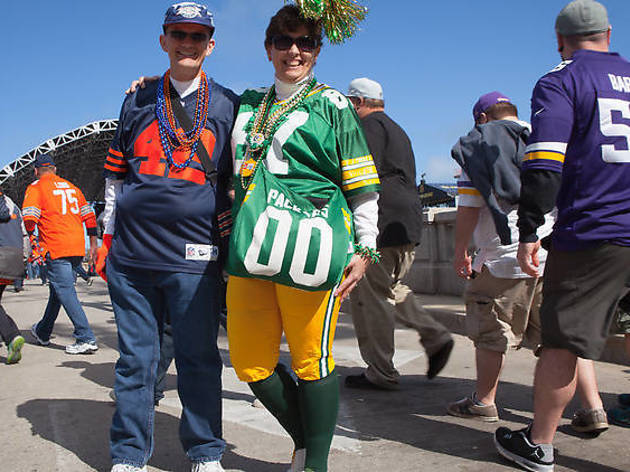 You can win tickets to Selection Square
Selection Square, situated in a corner of Draft Town, is where all of the draft's magic happens. Representatives from all 32 NFL teams will be manning tables there, phoning in their club's draft picks. Tickets for the area were up for raffle, but fans can still get access if they're tenacious enough to download the NFL's Fan Mobile Pass NFL Draft app and check in at locations across Draft Town. When seats become available, lucky winners will be notified by text message.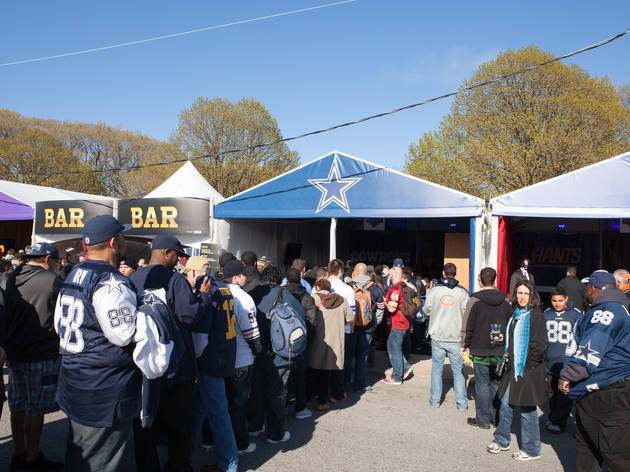 Photograph: Martha Williams
Access to Draft Town at Grant Park will be open to the public
Who needs access to the Auditorium Theatre when there are a myriad outdoor activities in Congress Plaza and Grant Park. Chicago's front lawn is set to turn into Draft Town again this year, with fun interactive activities that will make any diehard football fan wet their pants.
More to explore