Nick Heaton, 29
Don't call him a juggalo.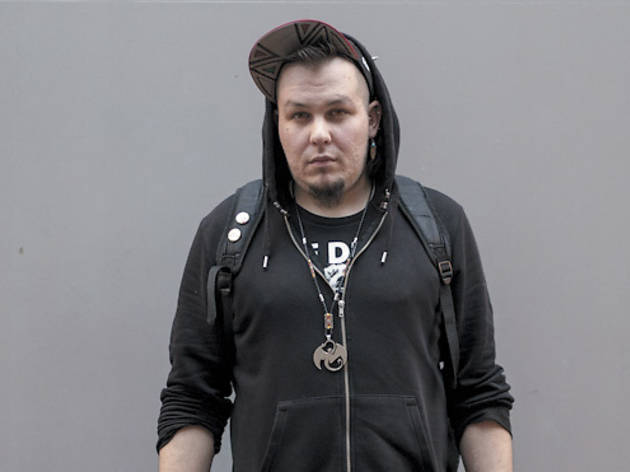 State and Washington Streets
What's up? I was just about to head up to the Indian consulate. I work for Expert Visa Services, obtaining visas and passports for foreign travel. We helped Morgan Freeman get his tourist visa for China.
Have you been to every consulate in Chicago? Oh, God: China, Germany, Ukraine, Thailand—any country you can think of has a consulate here, and I've been to all of them.
What do the consulate employees think of your style? A couple had a problem with me for a while. It's hard explaining to someone at a foreign consulate why I dress like this. But they got used to me and then it was like, "Oh, it's just Nick. He's cool."
Are you a big traveler? People always think I'm well travelled when they find out what I do, but I've never been out of the country! [Laughs] I do have an interest, and after nine years of doing this I have good relationships with the consulates.
So if you commit a crime here, you can seek asylum with a foreign embassy! I know, right? [Laughs] Nah, I wouldn't do that.
One of your bracelets says kill your television. Another says anti-reading. So what do you do for fun? Listen to music. I'm a DJ—mostly '80s and early-'90s house. I also grew up listening to Insane Clown Posse.
Are you a Juggalo? Um, I don't really subscribe to that term.
You might be a Juggalo if…you've been to the Gathering in Cave-In-Rock, Illinois. Have you? Oh, yeah. It's a whole other world. But I don't go so far as to wear all the hatchet-man stuff and say, "I'm a Juggalo!"