Nude and improved
This nonconforming yogi documents his revealing technique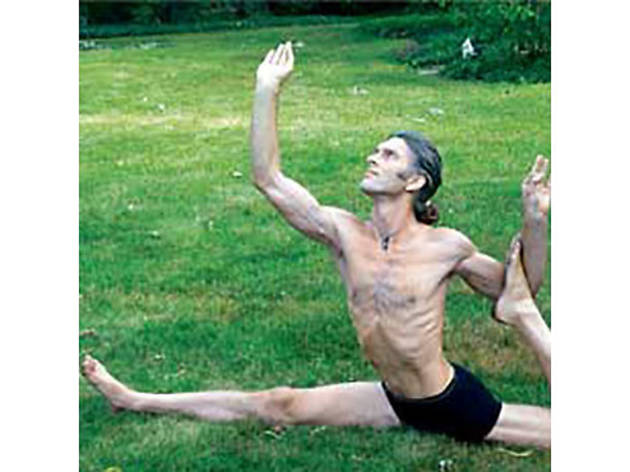 Christopher Starhawk has been a serious student of yoga for the past ten years and even taught under Bikram Choudhury (the founder of the worldwide Yoga College of India)—but he's not really one with yogic tradition.
"As soon as I identify a rule of yoga, I break it," Starhawk says. "It's like art: If you try to define it, it limits things."
The Chicago native and raw foodist no longer practices in a studio, opting instead for the outdoors; he doesn't believe in "led" classes (where everybody does the same position at the same time), and he doesn't use a mat. While he used to wear a Speedo when he practiced, that's off, now, too. "I realized that I was trying to connect two parts of my body that were split by this little piece of clothing," he explains. So these days, he goes buff.
Doing yoga in the nude in nature encompasses "the great ideas of hippiedom all rolled into one," he says. And this month, the experience will be filmed for video.
Starhawk, 42, doesn't have any videos out—he's not a big fan of plastic, and considers it "landfill material." Instead he's helping coordinate the taping of a group session to possibly put on the Internet as a free download to show the experience.
"It's trying to bring human interaction into this situation—being loving to yourself and everything else," he says, adding that Western yoga classes have "bastardized" this more than 5,000-year-old practice of using breath and body to explore and expand your consciousness.
The taping day will be fairly unstructured and, he says, "more like event" (meaning, Starhawk could break out into how to make vegan cashew cheese). He might perform some of his rituals, such as washing students' feet or sprinkling them with flower essences before they enter the space.
"It's as free a space as possible," he says, "to take off your clothes, get [body]painted—to knock down as many walls as possible."—Leah PietrusiakFor more information on Christopher Starhawk or the video, visit www.goddessandthewarrioryoga.com.