Old Chicago vaults take on new life
Chicago businesses that operate out of former vaults.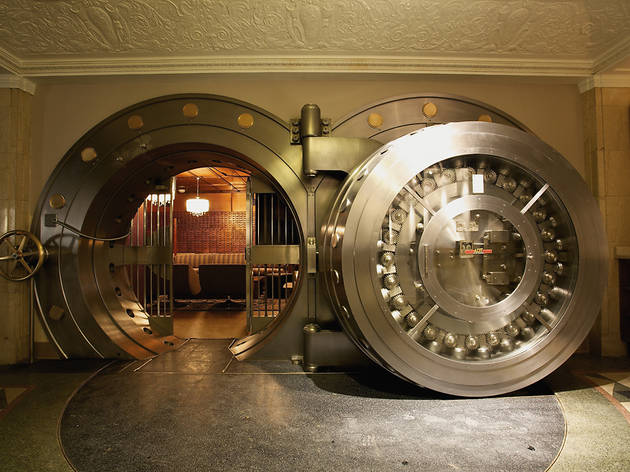 1/4
Photograph:Paul McDonald
A former bank vault is now the Bedford's cocktail lounge.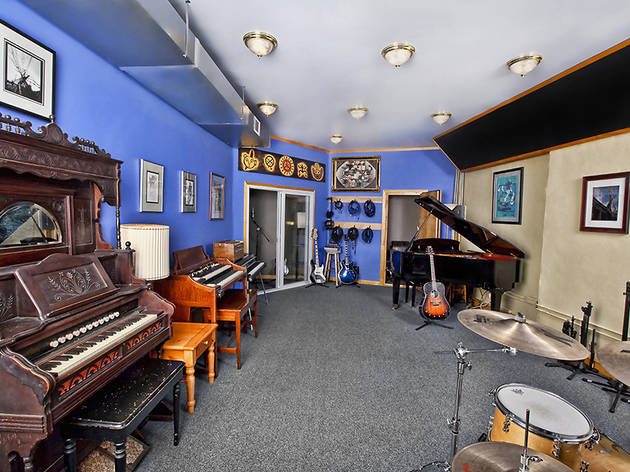 2/4
Mavis Staples and Lupe Fiasco have recorded in the old hotel vault room at I.V. Lab Studios.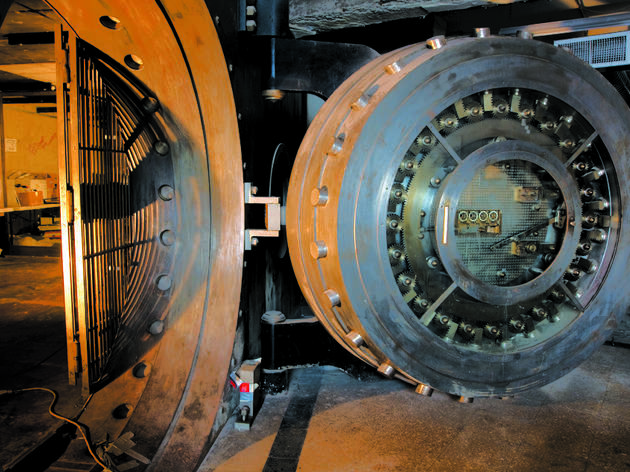 3/4
Photograph: Jeremy Handrup
Photogs can rent the former bank vault at Chicago Photography Center for shoots.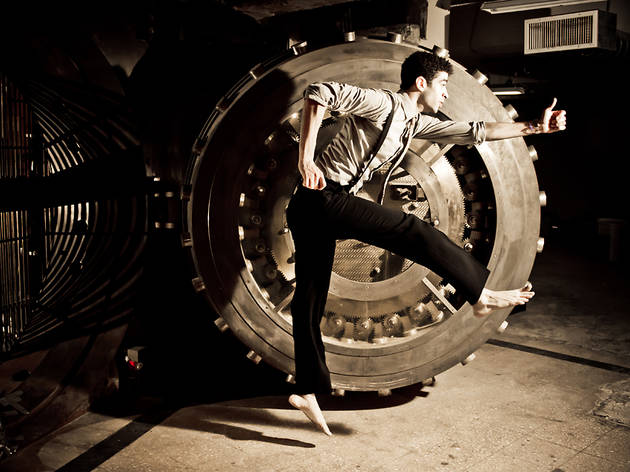 4/4
Photograph: Matthew Gregory Hollis
Photographer Matthew Gregory Hollis used the old bank vault at Chicago Photography Center as a set for this shot.
The namesake chamber's metal doors swing open, and rings of fried dough are pushed through from the kitchen. This is the morning routine at the tomblike Doughnut Vault (401½ N Franklin St, no phone), the most buzz-worthy spot currently making creative use of an old vault. We cracked into three other businesses making the best of this notoriously hard-to-remove structural element.
The Bedford (1612 W Divison St, 773-235-8800) In the basement of a building constructed in 1925 for the Home Bank & Trust Company, below what is now a CVS Pharmacy, sits the Bedford and its 900-square-foot vault-cum-lounge. Furniture to seat 40 and chandeliers have been added, but the 6,000 copper lockboxes—the bank's old safe deposits—still line the walls, giving off a warm glow, even under the dimmed lights. A night here is equivalent to eating and drinking inside a stylish heist film, without all the theme-park qualities that implies.
I.V. Lab Studios (4022 N Sheridan Ave, 773-857-0140) During Prohibition, the vault inside this 3,500-square-foot Uptown building kept furs, jewels and extra cash safe for hotel guests. From the late '70s to the early '80s, it was part of a bar called Bottles and Cans, an infamous hangout for Latin Kings. Since 2005, it's been recording headquarters for I.V. Lab Studios (I.V. stands for "In Vault"), where artists including Mavis Staples, Umphrey's McGee and Lupe Fiasco have laid down tracks. "It's great for us because we didn't have to invest a lot in soundproofing," says I.V. Lab partner and engineer Rollin Weary, "and there's no better place to keep expensive equipment than a vault."
Chicago Photography Center (3301 N Lincoln Ave, 773-549-1631) Below the Chicago Photography Center's gallery and adjacent to the org's darkrooms, the vault installed in 1924 for the Marshfield Trust and Savings Bank is now used for art storage and photo shoots. With a $50-per-year membership, photogs can rent the 720-square-foot safe for $15 per hour—the same price as the CPC's studio rental fee. In October 2008, the building was designated a Chicago landmark, so the vault's not going anywhere. And even if the center could remove it, interim executive director Caitlyn Eakins says with a laugh, "[The vault] supports our first floor, so taking it out would not be beneficial for the structure itself."