Heads up! We're working hard to be accurate – but these are unusual times, so please always check before heading out.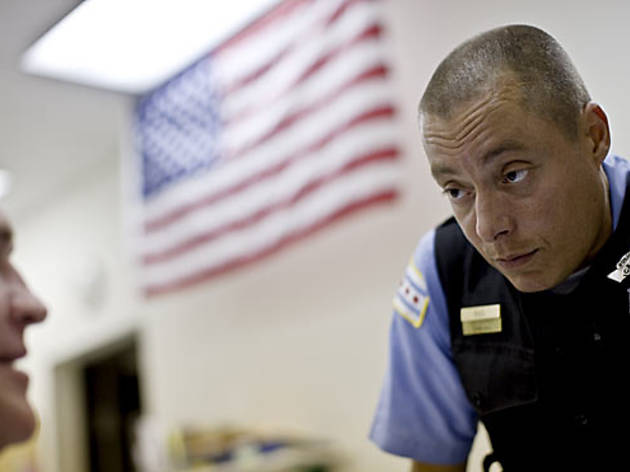 1/11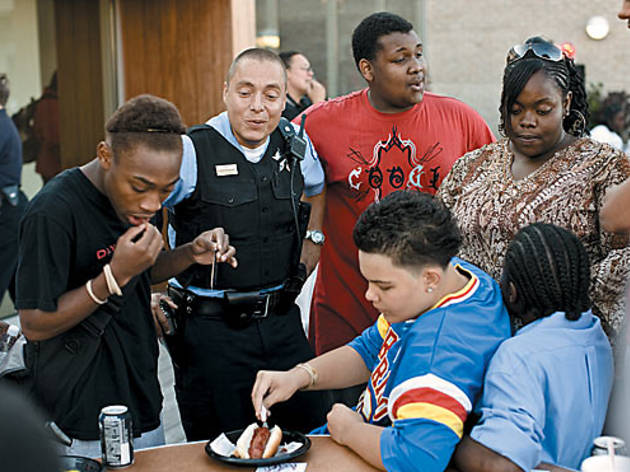 2/11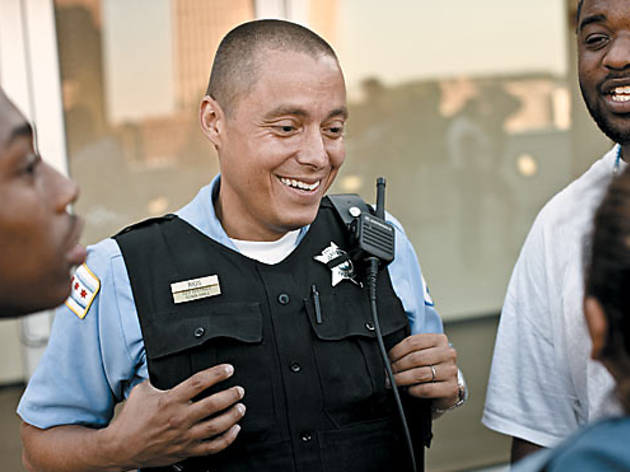 3/11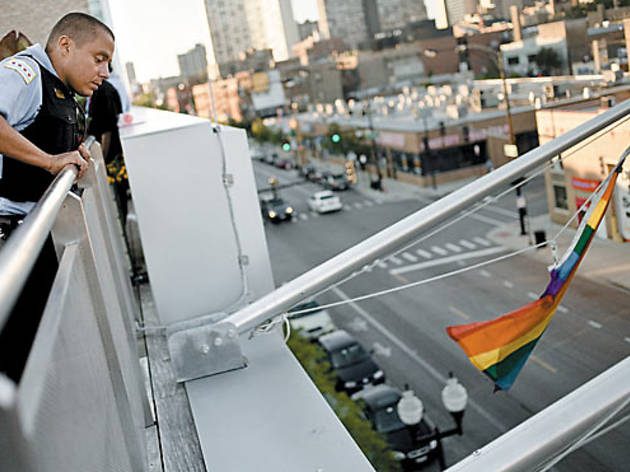 4/11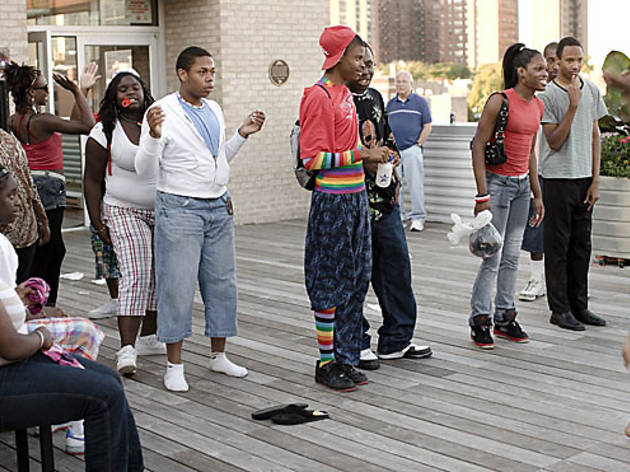 5/11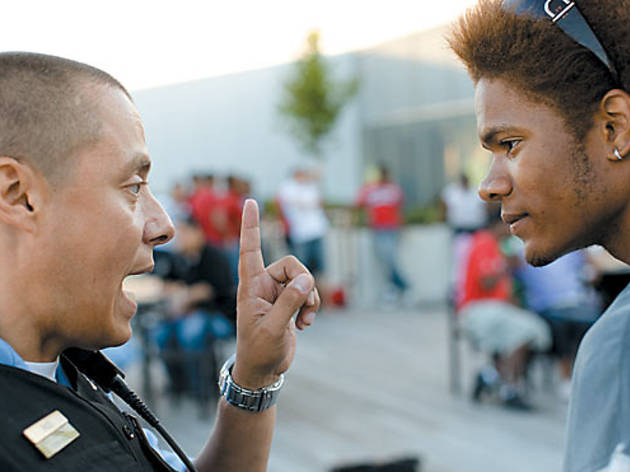 6/11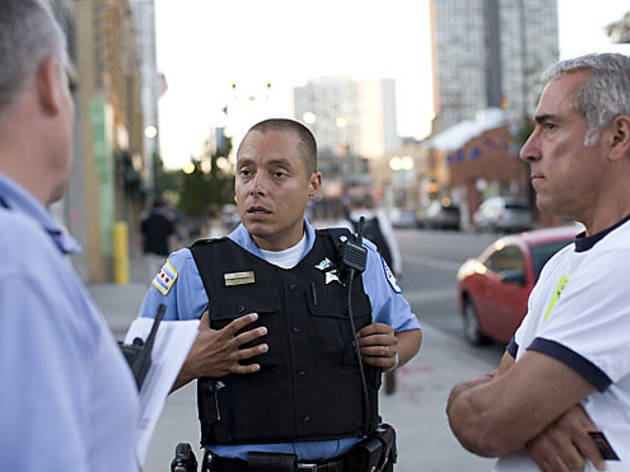 7/11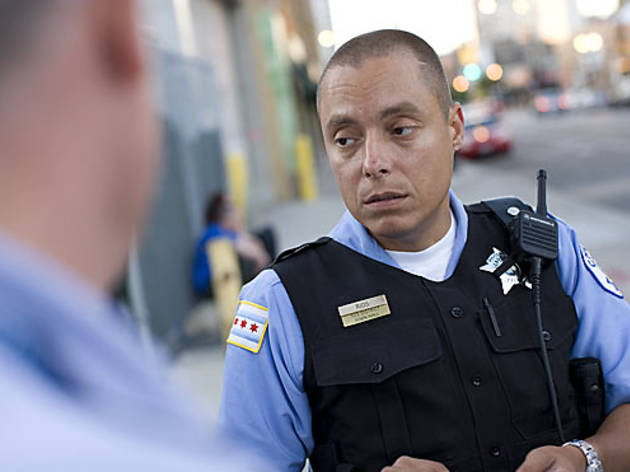 8/11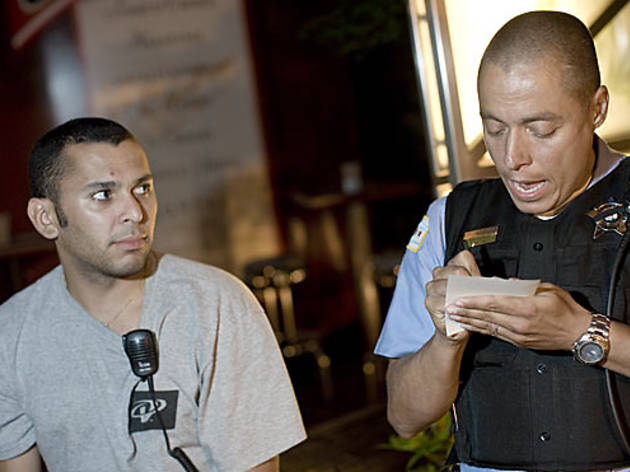 9/11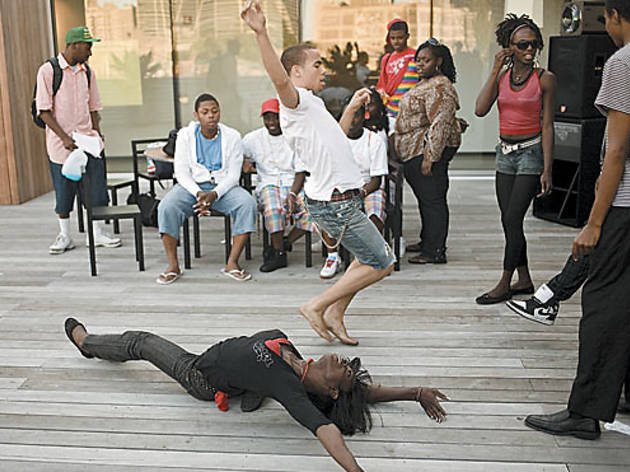 10/11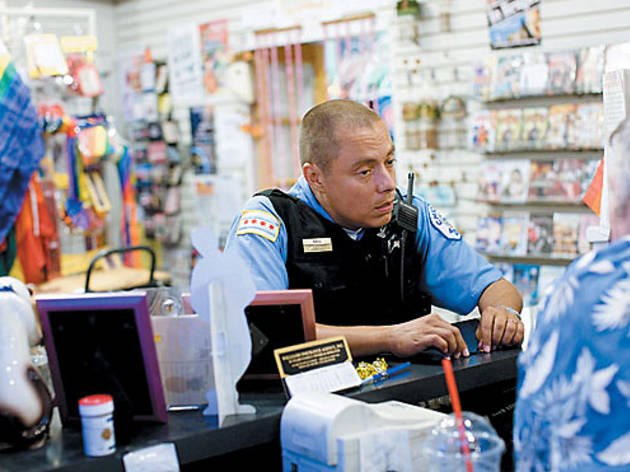 11/11
Out police officer Jose Rios protects the LGBT community
An out officer leads a Boystown police station's efforts to serve and protect the LGBT community.
In 1998, Xavier Yager was walking in Boystown near Newport and Halsted Streets when a car full of men shouted "faggot" out the window. He shouted something back, then heard the car brake and watched in horror as three of the five men inside jumped out holding baseball bats. Luckily, a nearby cop was able to catch and arrest the men before they could hurt Yager. But a week later, when Yager got a copy of his police report, he saw the officer didn't note that Yager was the apparent target of a gay hate crime. He went to the 23rd District police station in Boystown and asked the officer to correct the report.
"[The officer] copped a lot of attitude with me," Yager says. "His comment to me was, 'It says what it needs to say.' I said, 'Yeah, but because I'm gay, [I'm protected] under the law because it was a hate-induced crime, and there's a greater penalty for that.' " The officer refused to change the report, but that same week, Yager found someone who took his case seriously: officer Laurie Cooper, who at the time was the liaison to the lesbian, gay, bisexual and transgender community. The men were eventually charged with a felony hate crime but were never convicted because Yager could not positively identify which of the five was driving and which ones held the bats.
The officers at the 23rd District station (which is also called "Town Hall" for the historic building in which it resides at 3600 N Halsted St) are aware that members of the LGBT community often feel disenfranchised, and they're trying to remedy that. While the jurisdiction is larger than the predominantly gay Halsted area (it includes parts of Uptown, Lakeview and Lincoln Park), 23rd District Police Cmdr. Kathleen Boehmer has made serving the LGBT community a top priority.
Central to that commitment is officer Jose Rios, who's held the 23rd District's LGBT-liaison position for the past eight years. "I deal with concerns from the community, whether it be from this district or throughout the city," Rios says, explaining this is the only district in Chicago with such a liaison, so he's often asked to assist victims of LGBT hate crimes in other neighborhoods. "I can go as far south as the city goes. If somebody is not comfortable speaking to a regular police officer, they can contact our office and they can deal with me who, as an 'out' officer, they feel more comfortable speaking to."
Rios has been openly gay his entire ten years on the force and is aware that he doesn't fit the stereotype of a macho Chicago cop. But, he says, "We're changing that perception [of a macho officer]. The fact that there are so many out officers now—not as many as I would like, I would say—but there are a lot of us that are out on the job, and it makes it easier [to be a gay cop]." After years of outreach, Rios says nowadays he's often recognized on the street. "I was with my partner and we were at the Dunes, a gay resort in Michigan. Somebody came up and said, 'Aren't you the gay police officer from Chicago?' "
But responsibility for the LGBT community doesn't rest solely on Rios's shoulders. His fellow officers joined him last summer in welcoming a new neighbor to the area: the Center on Halsted (3656 N Halsted St, 773-472-6469), a 65,000-square-foot facility developed for the LGBT community that provides services ranging from therapy and HIV testing to recreational facilities such as basketball courts and cultural programming (LGBT theater company About Face Theatre stages shows there).
The Center's executive director, Modesto "Tico" Valle, says visitors have doubled since it opened a year ago. "I had a sense that we would be busy, but not to this tune," he says. "Fifteen hundred and sometimes 2,000 people a day is pretty remarkable. I don't know what other kinds of institutions are seeing that volume."
But with growth often comes growing pains: Some residents have grumbled about the number of gay youth who loiter outside the Center. Valle says that of the 200 or so youth who go to the Center per week, more than 30 percent are homeless. (The facility closes daily at 10pm and does not provide overnight beds.) The 23rd District sees the influx of youth as both a challenge and an opportunity, according to Cmdr. Boehmer, who is three months into her position after serving as commander for the 20th District.
"The issue here with the kids is, they're not old enough to drink," she says. "Halsted is built on a lot of bars, so they're just walking back and forth, trying to be part of life. But it's intimidating to some people who just see people walking back and forth with no particular reason, so those are the places where we have to look for solutions for the community."
One way the Town Hall officers have stepped in to help is by playing volleyball with the kids. They've formed two teams, made up of cops and gay youth, which practice twice a week at the Center and compete in a Boystown league. "The kids on Halsted feel that they're very separate from the police," Rios explains, "so we're trying to let them know that we're part of their community and they're part of our community." The officers also hosted a July health fair and safety seminar at the Center, which was followed by DJ music and dancing.
Valle says the Center has a great working relationship with the police. "They have had our staff over for cookouts and we have had them over. They've trained our staff on de-escalation methods, and we've trained their staff on cultural sensitivity." But, he adds, hate crimes against gays, which can include vandalism, physical assaults and even murder, remain a grim reality. The Center's Anti-Violence Project reported that 76 survivors of hate violence accessed its services in 2007, and Valle adds that many hate crimes (mostly battery-related ones, according to the Center on Halsted) go unreported.
For his part, Yager eventually turned his anger into activism and joined the 23rd District Cmdr.'s Steering Committee, which provides a forum for residents and business owners to air neighborhood concerns directly to police. Past victories for the committee have included purchasing more bicycles for cops to patrol Boystown and getting aldermen to install better lighting on dim side streets off Halsted and in other poorly lit areas of the district. Yager says that while he'll always be aware of the dangers, today, he generally feels safe.
"I do have a sense of pride in the police department here. I feel like, over a ten-year period, I can now interject my two cents and it gets heard. We have that avenue now," he says. "It's easy to criticize [the police], but better to be involved."
Officer Rios sees Chicago as a tolerant town (he cites the 2006 Gay Games and the Chicago Gay & Lesbian Hall of Fame as examples of the city's open-mindedness) and is grateful for the support he finds at Town Hall.
"If your bosses set the tone, officers fall in line. And our bosses, thank God, have been like, 'This community is very important and they're a vibrant part of the neighborhood. You're a police officer; treat everybody with respect.' And the officers have followed that rule." But Rios says there's always room for improvement, and Cmdr. Boehmer agrees: "I wish we didn't need a special liaison and that every citizen would feel comfortable talking to every police officer, and every police officer would understand, LGBT or not."
Got an issue only an LGBT liaison can handle? Contact officer Jose Rios at 312-744-4247.