Playing dirty | Chicago's carpet war heats up
Is the Chicago carpet-company war on? Luna slings a little mud at its flooring competitor Empire.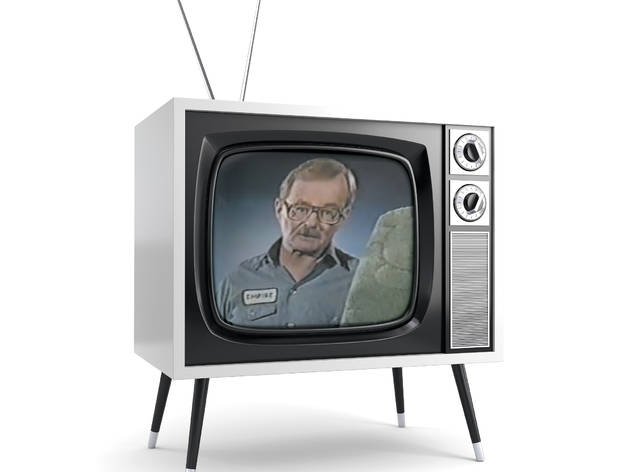 Cubs versus Sox, Pizzeria Uno versus Gino's, Express Grill versus Jim's Original. Now add to Chicago's business rivalries Empire Today versus Luna.
Founded in 1958 by Salamon DeZara, a multilingual immigrant from Turkey, Luna directed its advertising solely at Spanish speakers for decades. Since Luna entered the English-speaking market in 1997, the two big names in local flooring have ignored each other. Both businesses' similarly infectious telephone-number jingles—the barbershop quartet singing "800-588-2300, Empire" and the beep-beep-beep hook of "773-202-Luna"—equally burrowed into our brains during commercial breaks of The Price Is Right. Yet the two never acknowledged each other.
That friendly rivalry seems to be over: Luna has fired the first shot. Its current ad campaign takes aim at the arguably beloved Empire Man mascot, painting him and his company as bumbling and out of touch. Launched in late spring, the TV ads ape Apple's Mac-versus-PC spots: A good-looking younger woman representing Luna has a brief conversation with a middle-aged man who identifies himself as "The Other Guy." Like the Empire Man (or "Empire Guy," as he's often called), he sports a mustache and a familiar blue denim shirt with a patch that reads "EG."
"What's wrong, EG?" Luna Lady inquires. "You seem kinda down."
"Lost another sale to you people!" EG says. "Luna's lifetime installation warranty—how am I supposed to compete with that?!"
In another, Luna Lady touts the company's low-price guarantee. Goofus that he is, EG counters with a stupid human trick, balancing a carpet sample square on his head. "I bet Luna can't do this!" (The campaign similarly targets big-box outlets like Lowe's and Home Depot, portraying their employees as uneducated slackers.) Why did Luna suddenly feel the need to pull the proverbial rug out from under the lovable Empire Man? Morrie DeZara and his younger brother, Steve, took over Luna from their father in the mid-'80s. The elder sibling calls the shift a "strategic decision" during a time, he says, when sales are down.
"We've never done comparison ads. We contemplated the pros and cons of doing this, and we wanted to be sure that we don't come across in any way as bullying and demeaning. We really just want to create a positive spin on what we do but no real negativity towards our competitors."
Empire Today's vice president of marketing, Marlo Michalek, says the company doesn't comment on its competitors. So we went straight to the source, the Empire Man himself, Lynn Hauldren.
The 88-year-old former advertising copywriter still provides the voice of the animated version of the spokesman he began playing in 1977 (Hauldren was working on the Empire account and had trouble finding an actor). On the phone from his Evanston home, Hauldren tells us he's aware of the ads, but he's not personally offended that the character he's so tied to is being parodied.
"I don't find them funny. I just think it's a crappy way to advertise, because what it does is make people think of your competition," he says. "I've been in the advertising business for 60 years, and I would never do [negative advertising]."
Morrie DeZara stresses that the EG character is not some Empire Man avatar. "EG is really meant to be everbody else," he says. But that moustache, that denim button-up and that name, EG—what's that stand for, anyway? "It doesn't stand for anything. It's whatever you want it to be," DeZara maintains. "It's kind of like when you write a song, the lyrics could mean different things to different people."
Editor's note: Elmer Lynn "Empire Carpet Guy" Hauldren passed away at age 89 in April, 2011.