Post waste
We answer classic or downright weird Craigslist posts for free stuff to get the dirt on these gratis goods.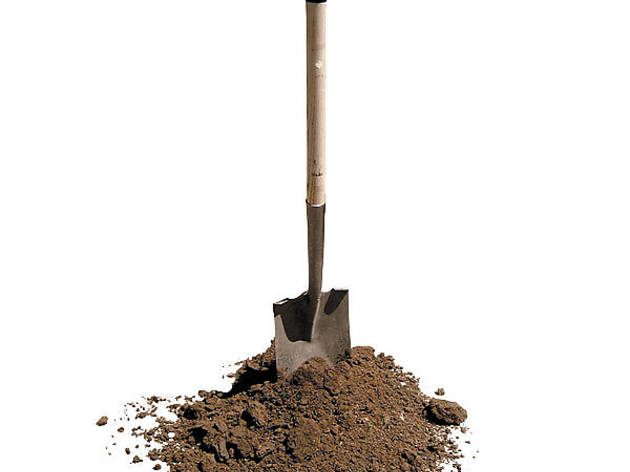 THE POST "78 guitar and bass magazines. Bass Player: 23 issues from 2001–2002. Good condition. Covers include James Jamerson, Flea…. Guitar Player: 14 from 2003–2004. Good condition. Covers include John Mayer, The Strokes…."
THE STORY When Brad Bright's daughter told him she wanted to be a singer, the 60-year-old reacted the way any dad would: He got his high-school rock band back together, turned the basement into a studio and helped her record a demo. "We were like Jewel meets the Searchers," Bright says. "For both of us, it was the highlight of our relationship; it was very neat." Bright then began rediscovering music and started buying music magazines. However, he recently realized he hadn't used his music equipment and instruments in seven years, so he's selling it all off to buy a TV. The mags are just more clutter, so Bright decided to find someone who could get more value from them—and haul them away.
THE POST "Black dirt/fill free. I have a small dump-truck load of black dirt in my yard. It is a mulch pile that has been rototilled."
THE STORY Rototilled dirt. Sounds like a gardener's dream—or one homeowner's nightmare. Gary Wahlgren, 46, says he tore down the fence between his Downers Grove home and his neighbor's while landscaping, only to reveal a heap of unsightly compost on his neighbor's side. "So, I basically gave away my neighbor's black dirt," Wahlgren says. He adds that his zealously mulch-making neighbor had been warned of the giveaway and—until a guy took away six vans full of the stuff—didn't believe anyone would want that much compost. Seven-eighths of the pile is now gone. And Wahlgren doesn't foresee the good-natured feud flaring up again: "His wife and I will stop him from letting it get to that point again."
THE POST "Free house sitting/plant watering. Pick ME! I moved back in with my parents, and I need to get out of their hair. Email me if you need a superb plant waterer!"
THE STORY Lindsay Hill loves her parents. Really. But when she had to move back into their Tinley Park home in December for financial reasons, the 25-year-old office manager found herself desperately needing a 'rental vacation. "It's a small house, and we're on top of each other all the time," Hill says. "I miss coming home and not having anyone talk to me. I will do anything for privacy." Anything, including working for free. So far, Hill has heard back from two people and plans to follow up. "They would actually be doing me a favor if they hire me," she says. "I don't need the money, just the alone time."
Food & Drink
|
Weird Wi-Fi
|
Health & Beauty
|
Post waste
|
Kids stuff
|
Home needs
|
Free-for-all
|
Free music nights
|
Free nights out