Proco "Joe" Moreno
1st Ward alderman, cool cat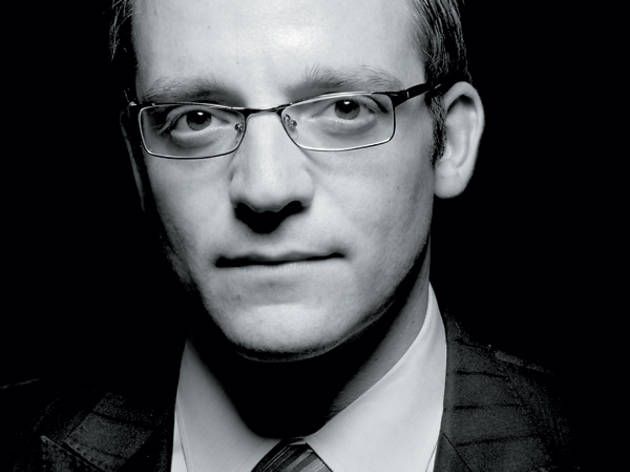 As Chicago's youngest alderman (and one of the City Council's most recent additions), 37-year-old Proco "Joe" Moreno doesn't have the clout of some of his colleagues. His hip cred, however, is skyrocketing. Besides collaborating with art gallery Johalla Projects on adopting the Damen Blue Line station, the Pitchfork Fest regular frequents Empty Bottle shows and hangs at Crocodile Lounge and other bars and clubs in his 1st Ward, which includes parts of Bucktown, Wicker Park, East Village, West Town and Ukrainian Village. During our chat last week, Moreno casually expressed affection for bands like Minor Threat, Sonic Youth, Lightning Bolt and Ponytail. We met the recent Daley appointee at his ward office to discuss how, on October 8, he helped bust an illegal nightclub operating out of a Milwaukee Avenue sushi restaurant while on one of his regular ride-alongs with police.
In an e-mail newsletter, you said there was a "heated" exchange between you and the promoter at the illegal nightclub.
He said, "I paid $10,000 [for the acts, promotion and venue], and we just got the night started. Who's gonna pay me back?" He tried to raise his chest at me. I said, "Are you a good businessman?" He said, "Hell, yeah." I said, "No, you're not. You got screwed. You should've checked if the owner had the right licenses before you did this. Go down the street, talk to Debonair, talk to Subterranean—they promote good shows. You? You're done."
A lot of underground regulars see a crackdown on unlicensed venues as a crackdown on fun.
Quite the opposite. It's about not letting one bad-apple illegal club create a situation where I have a roomful of people saying, "Milwaukee Avenue is dangerous, and we need to start shutting down every club." Because 99 percent of them I want open and I want to continue going to them! These unlicensed clubs are not raves, which I've also been to. Still, the No. 1 goal of these [underground] promoters is not to think of safety, it's to make money.
Wait—you've been to a rave?
Did I say that? [Laughs] I was 19 or 20. There was this Manchester scene, bands like Stone Roses. Have you seen the movie 24 Hour Party People? That's what it was like.
That must give you some perspective on why people enjoy underground events.
Absolutely. But the E2 nightclub stampede in 2003 made it clear that we have to have policing in place for all clubs. There was a movement [after the E2 incident] to put the same insurance requirements onto the Empty Bottle that, say, the First Midwest Bank Amphitheatre would have.
The so-called promoter's ordinance.
Thank God that went away.
You wouldn't support it if it was brought up for Council vote?
No. That would totally go against what I stand for as an alderman and as a person. I want people to have more access to independent and local culture. There's just no way.