Project staycation
No time for a vacation? Revisit your own city by checking out a few activities usually reserved for fanny pack–toting tourists.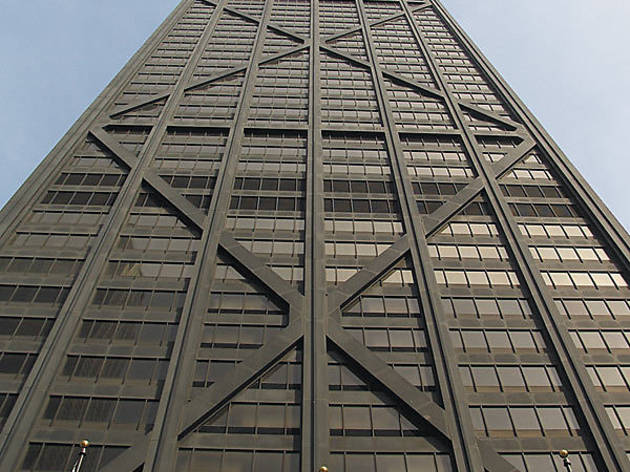 IF YOU HAVE ONE HOUR...
Hancock Observatory
The scenic 94th-floor observatory's self-guided tour doles out excellent facts on Chicago history.
Tips for locals If you're already a Chicago history-buff, you might want to save a few bucks and, instead, head to the 96th floor Signature Lounge for equally good views plus $11 cocktails and $3.50 Cokes.
875 N Michigan Ave, enter on Delaware Ave (877-875-6940). 8am–11pm; $15, seniors $14, kids $10.
Horse and buggy rides
Trot past the lakefront, the Mag Mile and Chicago's architectural gems from the comfort of cushy seats.
Tips for locals BYO nose plugs.
J.C. Cutters, Michigan and Chestnut Aves (312-890-9416). Mon–Fri 7pm–midnight; Sat 11am–midnight; Sun noon–11pm; $40 half-hour.
Navy Pier
Shake the image of crying kids. The Ferris wheel and putt-putt course are surprisingly fun ways for adults to play in the shadow of Chicago's skyline.
Tips for locals On weeknights, crowds are enjoyably sparse.
600 E Grand Ave (312-595-7437). Sun–Thu 10am–10pm; Fri, Sat 10am–midnight. $6 Ferris wheel, $5 mini-golf.
---
IF YOU HAVE TWO HOURS...
Sears Skydeck
Peek out from the harrowing "Ledge," a new glass-floored lookout spot perched 1,353 feet above ground.
Tips for locals Equally harrowing? Two hour–long lines. The peeps at Skydeck say the best time to visit is shortly before it opens. Our expert advice: Bring a book.
233 S Wacker Dr, enter on Jackson Blvd (312-875-9447). 9am–10pm; $14.95, kids $10.50.
Lincoln Park Zoo
As Dorothy said, "Lions, tigers and bears, oh my!" And we say, It's free—oh, hell yes!
Tips for locals Hit up the zoo after 4pm to avoid summer-school groups.
2200 N Cannon Dr (312-742-2000). Mon–Fri 10am–5pm; Sat, Sun 10am–6:30pm. Free.
Chicago architecture river cruise
Drift down the river as a tour guide gives narration to your view.
Tips for locals We often hear the myth that the Chicago Architectural Foundation provides the only "real" architectural boat tour. Actually, several tour companies—CAF, Wendella, Shoreline, Mercury—provide factual, fun jaunts; quality most often depends on the guide's level of experience.
Wendella tours board daily at the northwest corner of Michigan Avenue Bridge (312-337-1446). $22, seniors $20, kids $11. Schedule varies, but rides take place about eight times a day, 10am–8:30pm.
---
IF YOU HAVE THREE HOURS...
Segway on the Lakefront
Strap on your helmet and take in the history and architecture around Lake Michigan and the Museum Campus.
Tips for locals Save face: Go alone. You don't want friends to see your ass fall prey to the sidewalk. Seriously folks, we've seen some horrific crashes.
Segway Experience of Chicago store, 224 S Michigan Ave (312-663-0600). Mon, Sat 10am; $85.
Museum of Science and Industry
A barrage of cheesy, interactive permanent exhibits range from Colleen Moore's Fairy Castle to a cow-poop methane generator.
Tips for locals The museum helps guests conquer its vastness with a questionnaire at msichicago.org that matches up your age and interests with appropriate exhibits. Those aghast at rising museum prices can look for free museum passes at all Chicago Public Library locations. Just call ahead to make sure some lucky schmuck hasn't already checked them out.
57th St and Lake Shore Dr (773-684-1414). Mon–Sat 9:30am–5:30pm; Sun 11am–5:30pm. $14, seniors $12, kids $9; special exhibits include an additional cost.
---
BE A TOURIST…FOR FREE! Too red-faced to admit that you, a culture-savvy city dweller, want to step on a lame Segway or wait excitedly in line for the Sears Tower Skydeck just to see a vista similar to your own office view? Have no fear, we have the perfect disguises: two fanny packs that make even your best friends point and say "Eh, that's just another tourist." Win them or pick up free tickets to Sears Skydeck, MSI and other destinations by telling us why you need a staycation below.
E-mail us at aroundtown@timeoutchicago.com and tell us why you desperately need a staycation. Then tell us which tourist destination you want tickets for—Sears Skydeck, MSI, a River Cruise or the Hancock Observatory. Best sob story wins!