Public Eye: Addie Schmidt, 23, stylist
On cutting men's hair, "old-lady shampoo" and mourning jewelry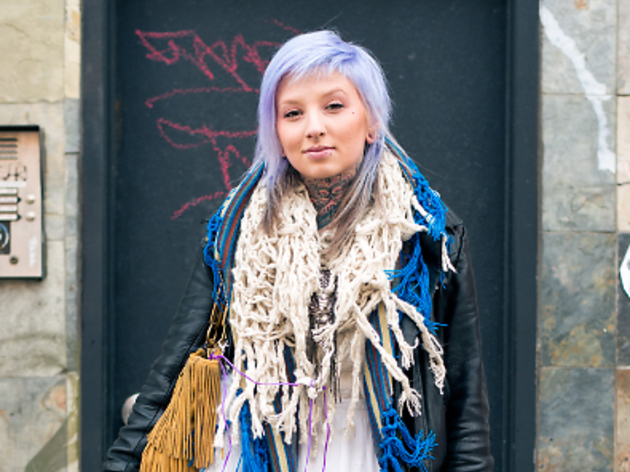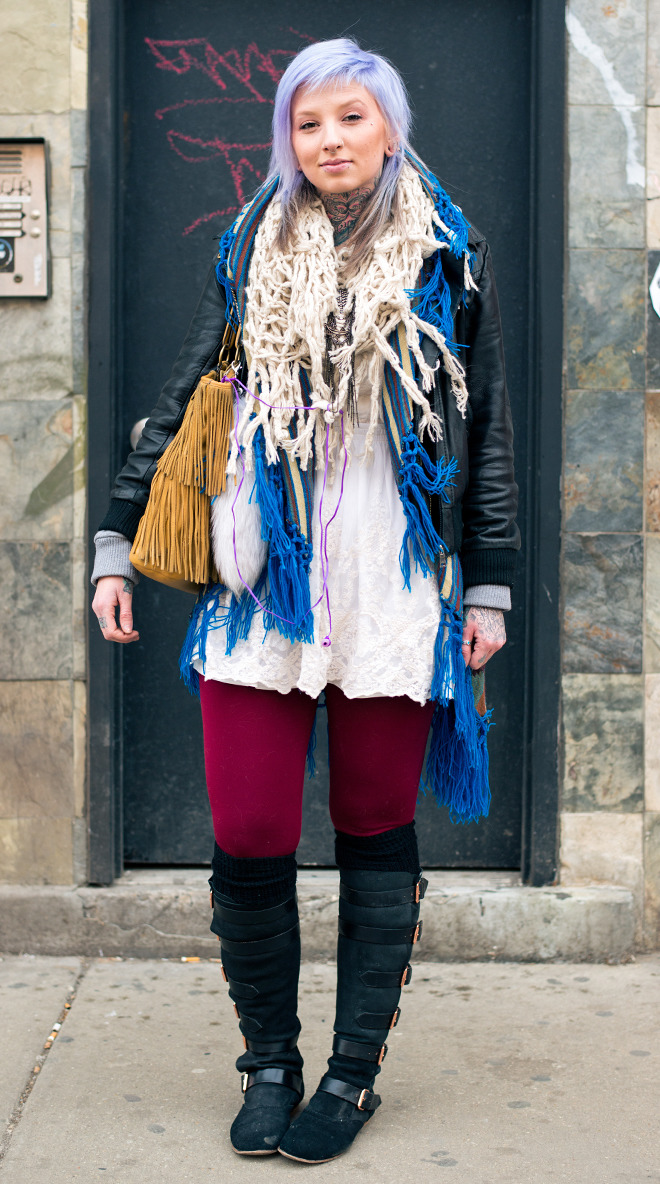 Milwaukee and Evergreen Avenues

What do you do?
For about eight years, I've been cutting hair at a barber shop. So that means I deal with about 82 percent men. Most of the women who come in are like, "Oh, you don't do women's hair, right?" But 90 percent of us who work there are cosmetologists. Guys are easier. With women, it's more about catering to them than cutting their hair. But you'll get that occasional guy who's a bit of a diva. "I want this tailored here and this tailored like this." It's like, "Shhh."

Is blue the warmest color?
Oh, this isn't hair color. It's just from my shampoo. It's not actually dye. I buy old-lady shampoo, the generic version of Clairol Shimmer Lights, that makes my hair this color. Gray hair can turn yellow, so they use a purple-tinted shampoo. The name brand smells like bug spray, but the generic one smells like violets.

What do you do for fun?
I'm starting up my own online antique business. My mom was an antiques dealer and closed her booth, and I got whatever I wanted. I'm very much into the oddities, like Victorian mourning jewelry and really weird stuff.

Artifacts from dead people don't creep you out?
Not really, because it was a way to cherish a dead person at a time when you had so few photos. Their loved ones would take pictures of their dead bodies.

Would you want mourning jewelry made when you pass away?
I'd be all about it. My grandmother died when I was a little girl and my family still has her ponytail tied with a silk ribbon in a box. It's a way to cherish someone's memory for years. I think it's dope.