Pullman arts initiative
Pullman neighborhood prepares to reinvent itself as arts community.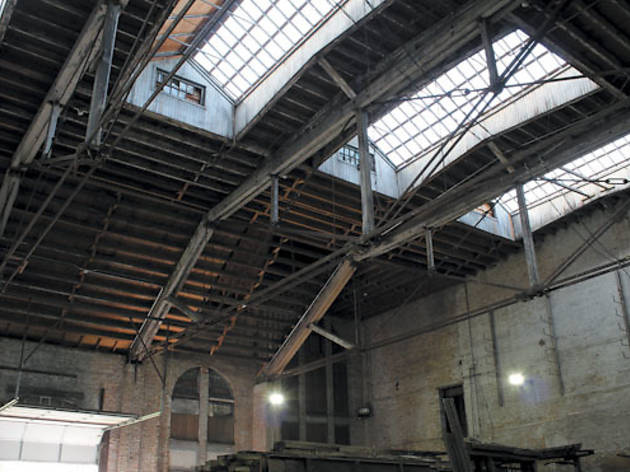 Pullman has always been known for its iconic architecture, but if all goes well in 2013, it could get a new identity as Chicago's next emerging artists' haven. The Pullman Civic Organization is collaborating with Chicago Neighborhood Initiatives and national arts organization Artspace to turn some of Pullman's abandoned buildings into live/work art spaces, studios, theaters and other cultural venues.
"Our mission is to give these historic buildings contemporary purpose," explains Arthur Pearson, chair of the Pullman Civic Organization Artspace committee. Pearson says they're still in the early stages, having just recently put out a survey to gauge artists' interest, but he insists that, "there is very much an artist community here."
One such artist, JB Daniel, has lived in Pullman on and off for the past 30 years. He bought property in Pullman when he was 25, and moved to Pullman for good when he could no longer afford the rent for his West Loop studio. He's turned his Pullman row house into a live/work space. Daniel supports revitalization efforts in the neighborhood. "The architecture lends itself to a neat lifestyle. There are urban planners that come from Europe to study [it]," Daniel says. He waves off concerns about Pullman's relative distance from other art enclaves like Wicker Park and Pilsen: "We're so close to the Metra. We're 20 minutes away from the Loop."
Linda Bullen, the curator for the Pullman State Historic Site, also thinks Pullman has a lot of potential to attract young, creative types. "It's a very unique place in the city and there's an interest from younger people because it's affordable and has character. There's room not just for live/work spaces but for more industrial arts like welding, sculpture, glassblowing, [disciplines] where you need larger spaces," Bullen explains. She also predicts the vibrant community will draw people. "We always joke that it takes an hour to walk around the neighborhood; everybody wants to talk."